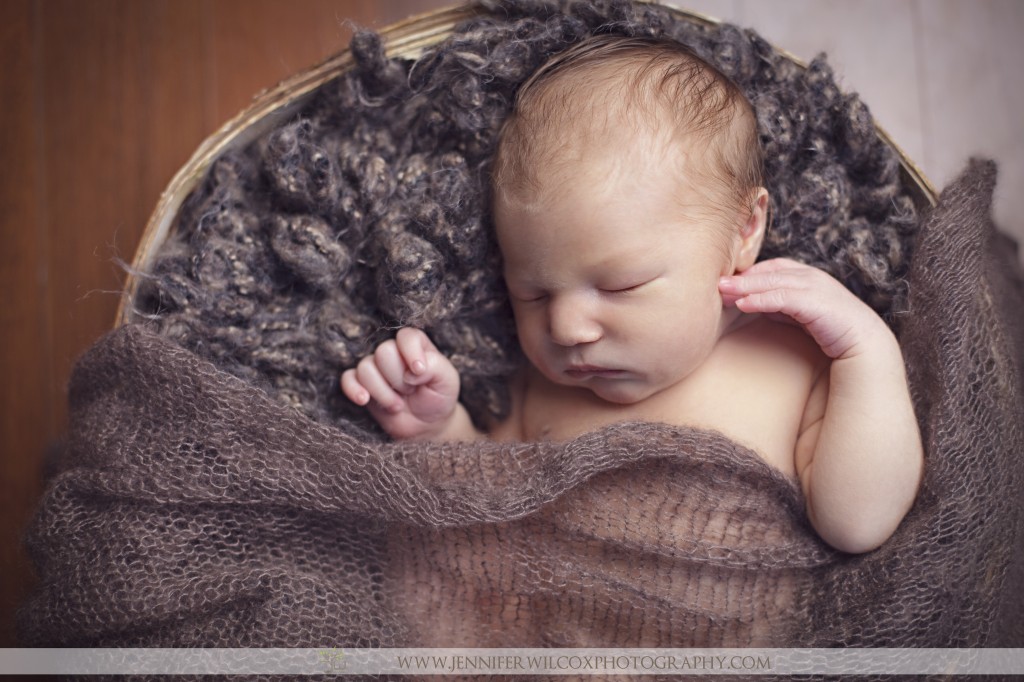 I am super excited to be posting this image that I LOVE from Eli's newborn photography session.  Sometimes I worry that a session didn't go exactly the way I had planned for it to go.  Little Eli apparently only likes to lie on his back;-)  I can not tell you how pleased I was (you could have heard my sigh of relief down the street) as I uploaded his session and found not just this one portrait that I LOVED but many, many amazing portraits!
It made me think a bit how sometimes we get lost in the moment because things are difficult.  We are having such a rough go that we are literally pushing forward one step at a time.  I think that this is something that mothers experience quite often.  Have you ever had a time when despite your very best efforts things were just not working?  What amazes me is what perspective can do to that memory.  I literally finished Eli's session and wanted to quit, I felt like such a failure.  A few choice kind words from his sweet mother helped me to move to more rational and less emotional ground.  And then I remembered that he was happy, just not necessarily enjoying me bothering him to pose him.  Not only was he happy, but I got to know two new wonderful people.  Those connections are very valuable to me.  I got to peak inside this family's life and be there with them during one of the most amazing moments that they have lived together.  The biggest lesson was that when you are struggling in the moment it is hard to think about the fact that there are plenty of things going right.  It takes taking a step back and seeing the fruits of your efforts to really let those feelings of overcoming shine through.
Eli you are so handsome.  You look so tender and vulnerable here.  It was my pleasure to learn a very valuable life lesson while being your photographer.