A Princess For Today And Always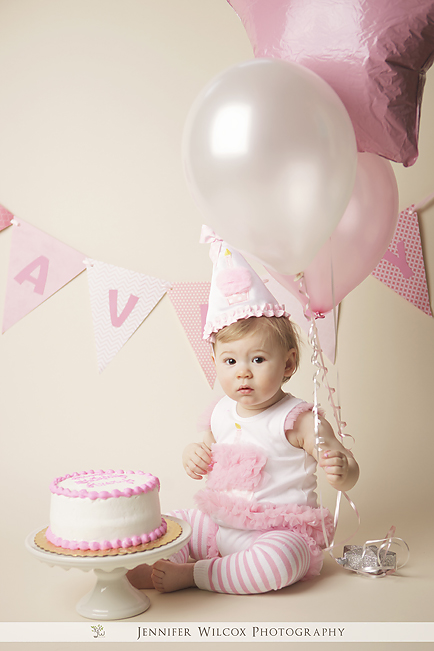 Avery is One!!!!  She celebrated her special mile stone with a cake smash portrait session.  I love the look on her face, "What?  All this cake is for me?"  She was so dainty taking little licks of frosting with just her finger tips.
It strikes me that no matter how much little Avery changes and grows, she will always be her mother's little princess.  As she is all dressed in white, walking down the isle years and years from now, there is no doubt that her mother will still have images like this one burned into her memory of Avery innocent, sweet and 100% perfect.  Mother's are like sponges.  We soak up every little memory.  Every moment from tender snuggles, bedtime stories, giggles from tickles, and even toilet paper strewn all over the floor become a part of us.  A mother is more than just herself, she is a portrait of many lives.  Valleys when our children go through phases we can't wait for them to grow out of.  Mountain peeks to represent those most special moments like the first time your little one learns to say, "I love you."  And then all the inbetweens coming together to make a beautiful portrait of "our world".
When I look a portrait like this one of Avery.  I don't just see a beautiful little girl, I see a year full of wonder, achievements and a growing love.