Baby As Art Workshop l Puyallup, Tacoma Newborn Photographer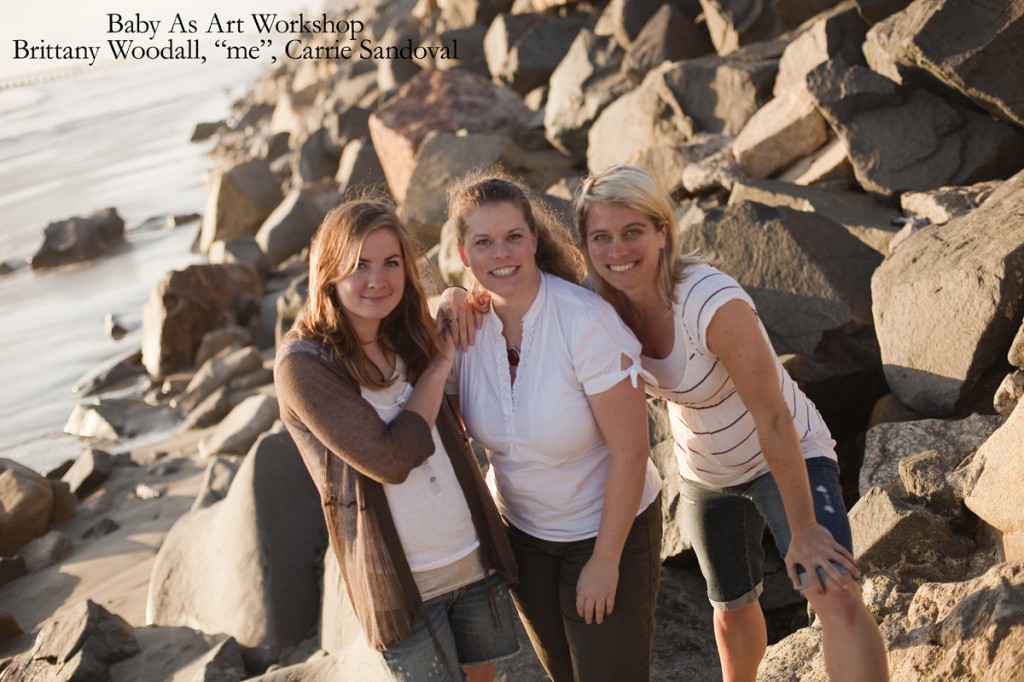 I just got back from a workshop I have been dreaming of attending since I started my newborn photography business.  Carrie Sandoval and Brittany Woodall, Baby As Art photographers extraordinaire, were the inspiration behind my decision to become a newborn photographer.  Looking at their images I wanted, passionately, to offer such beautiful work to my friends in my community.  San Diego shouldn't be the only area to bask in the blessings of beautiful newborn art!  Puyallup and Tacoma have Moms that need emotional, heart string pulling, fine art quality portraits!!!  And so I began a quest.  A mission to be the very best.  I am well on my to accomplishing my goal.  Especially after this week learning in the shadows of the masters!
I had some pretty huge expectations for this workshop.  It took me a whole year to save for it.  Well actually, Uncle Sam saved it for me, and gave me a nice little tax return prize.  I wanted to learn everything these two women have learned after years of experience.  Secretly I had dreams of learning every pose and discovering a trade secret for soothing babies to sleep…I don't know… I wanted the moon.  For two days last week I sat in a furnace of a room with 11 other wonderful women and the Yoda and Obi Wan of newborn photography.  We had some really amazing models and really cooperative babies.  And I am busting with excitement to share the images.  (stay tuned Sunday!!!)
I am so excited to put my newly learned skills into practice.  The funny thing is that I was already doing many of the things Carrie and Brittany taught us, just not enough.  I needed to take more time, be more patient, think more about lighting and so much more.  I might have a newborn coming in this next week and I am dying to pose him PERFECTLY!
Without question the most valuable thing I learned from the workshop is that Carrie and Britt are real.  Even though they are photo rock stars, they were accessible.  They answered every single question I threw at them.  They reviewed every picture I took.  They had great advice.  I love them both even more.  And it all was just two days of pure inspiration.  Love you Carrie and Britt!  Here's to hoping I learned a bit (or a lot) about using the force.  Jedi master here I come.
PS  I am not a junkie…the analogy just works;-)
Come back on Sunday for a gallery of my workshop portraits!