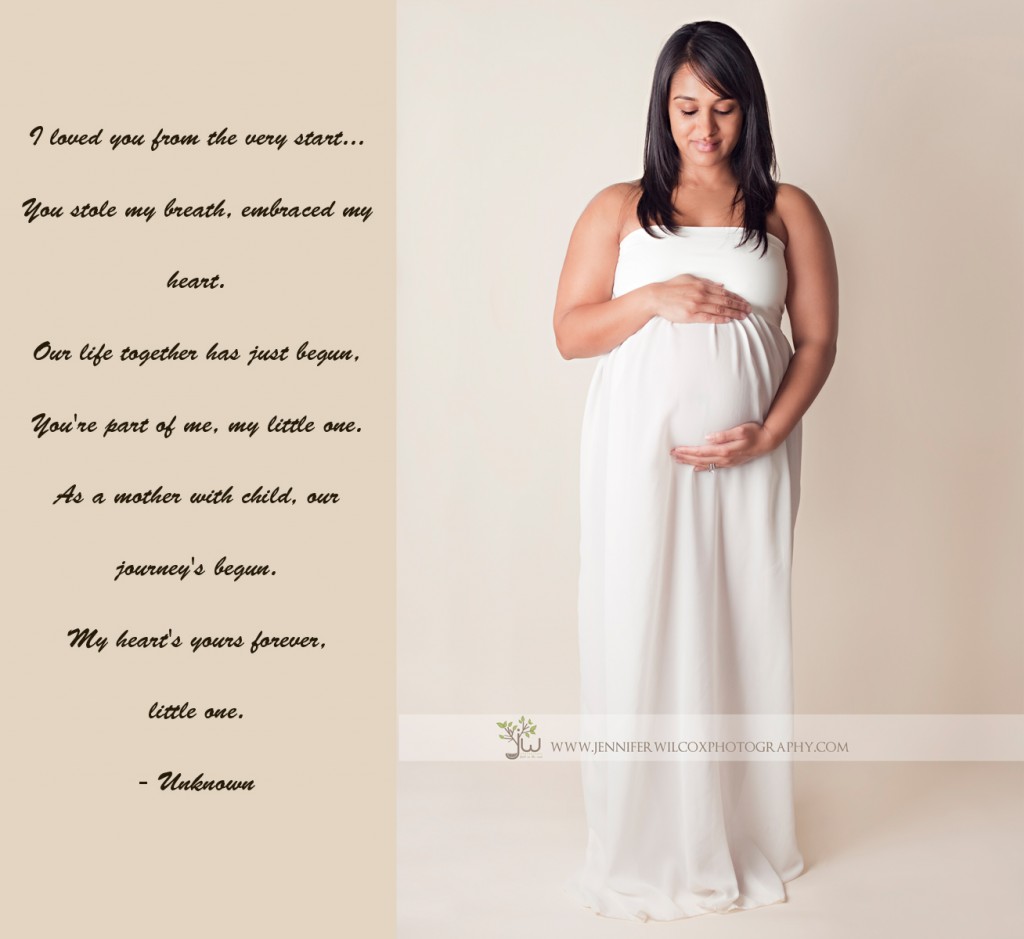 I know sometimes you might not feel beautiful when you are expecting.  Your back aches, you're tired and sore.  Clothes seem to shrink and skin stretches taunt.  But you shine full of beauty with that special maternal glow.  And any photographer that is worth their salt will show you just how absolutely lovely you are.
This maternity session has been one of my favorite to date.  Between the creative ideas of this lovely mother-to-be and my own, we spent an hour celebrating this special stage in life by creating beautiful portraits.  It was so fun to try new things and to connect with this wonderful client.  I am so excited to have her back when her "Big Boy" joins her family.
I hope that you all feel beautiful and that you see not only that really important inner beauty, but your outer beauty as well.
Love – Jennifer