Bellevue Baby Photographer ~ So Big
One of my favorite games to play with babies when they come for their baby photography session is the So Big game.  I played it with my own children.  It is a right of passage for a toddler to learn to raise her hands up above her head, lol.  I love that it almost always gets baby to smile, or in Ella's case smirk.  I miss having a toddler to play baby games with!  I am so fortunate that families will come from Bellevue to let me photograph their little ones.  It is the only way I am able to keep baby fever at bay!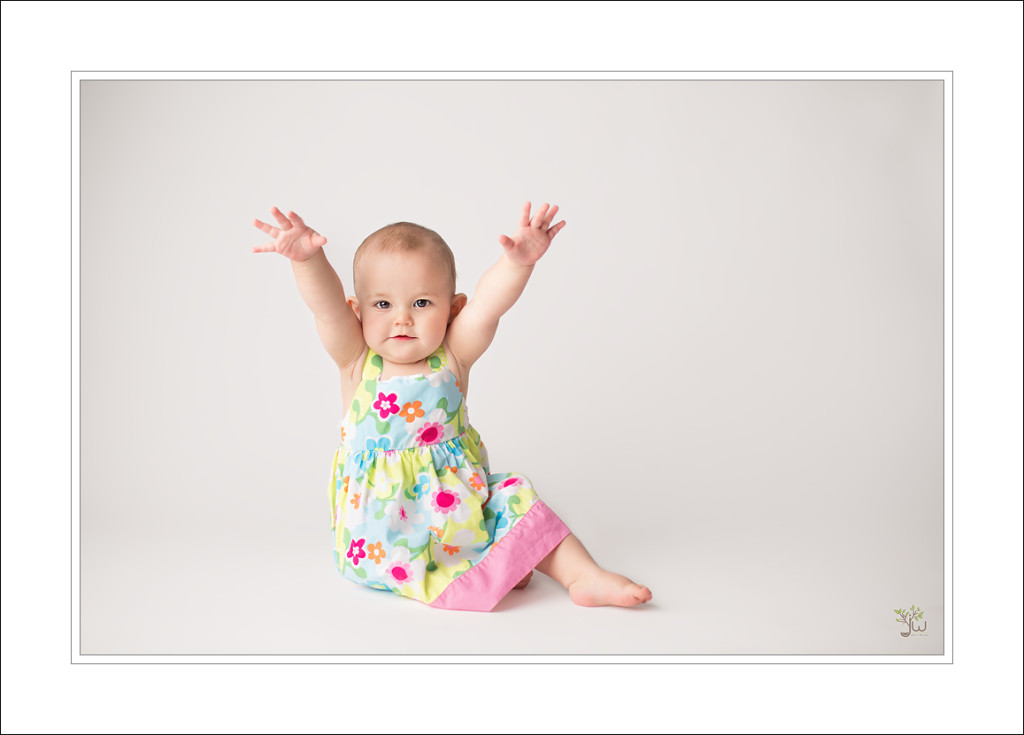 I am so thankful to be a part of celebrating a baby's first year with a birthday photography session.  Being a baby photographer brings me so much joy.  Capturing a baby's first milestone moments for a family is such an honor.  Thank you to Ella's family for choosing me to be your photographer.  What a pleasure it has been to photograph your three babies!!
If you are looking for a Bellevue Baby photographer check me out. If you are planning to book a session please check out my portfolio and be sure to prebook. It always makes me sad to turn families away because I don't have any availability. You can contact me by using the contact form at the top of this page.
Become a fan on Facebook  and keep up with the latest studio news, see new set-ups and current availability.
Don't forget to leave a comment and hit the Facebook like button.  Thank you for stopping by