Bonney Lake Baby Photographer ~ Irresistible
Sometimes I feel like being a Bonney Lake baby photographer is like hitting the jack pot at the zoo.  You know when you go to the zoo and there are lots of new baby animals.  Everyone is crowded around the windows.  Everyone wants desperately to be the Keeper who is bottle feeding the cute little panda bear.  Everyone is oohing and Awing.  I'm thinking that it is not just me that feels like getting to see these new little miracles is pretty special, judging by the way videos of baby animals go viral on You Tube and Facebook.
I get to one up that once in a "trip to the zoo" experience.  I see babies every week.  My favorite time to see them is during their sitting months.  They are just so perfect then.  Baby Ben had a smile that took up half his sweet face.  He was full of giggles.  I love this picture of him because his stance just makes me think of a baby bear cub.  To die for cuteness right here.  Yup….being a baby photographer is the bomb!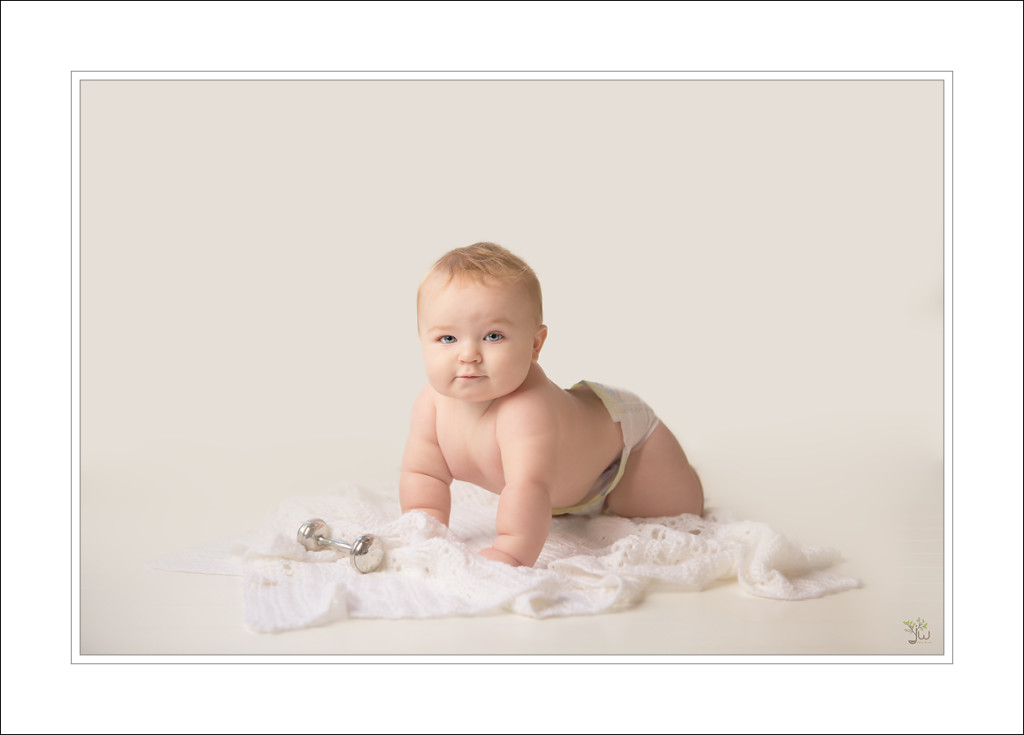 I am so thankful to be a part of capturing a baby's first year.  Being a baby photographer brings me so much joy.  Capturing a baby's first milestone moments for a family is such an honor.  Thank you to Ben's family for choosing me to be your photographer and for continuing to return to my studio.
If you are looking for a Bonney Lake Baby photographer check me out. If you are planning to book a session please check out my portfolio and be sure to prebook. It always makes me sad to turn families away because I don't have any availability. You can contact me by using the contact form at the top of this page.
Become a fan on Facebook  and keep up with the latest studio news, see new set-ups and current availability.
Don't forget to leave a comment and hit the Facebook like button.  Thank you for stopping by.