Bonney Lake Baby Photographer ~ The Best Days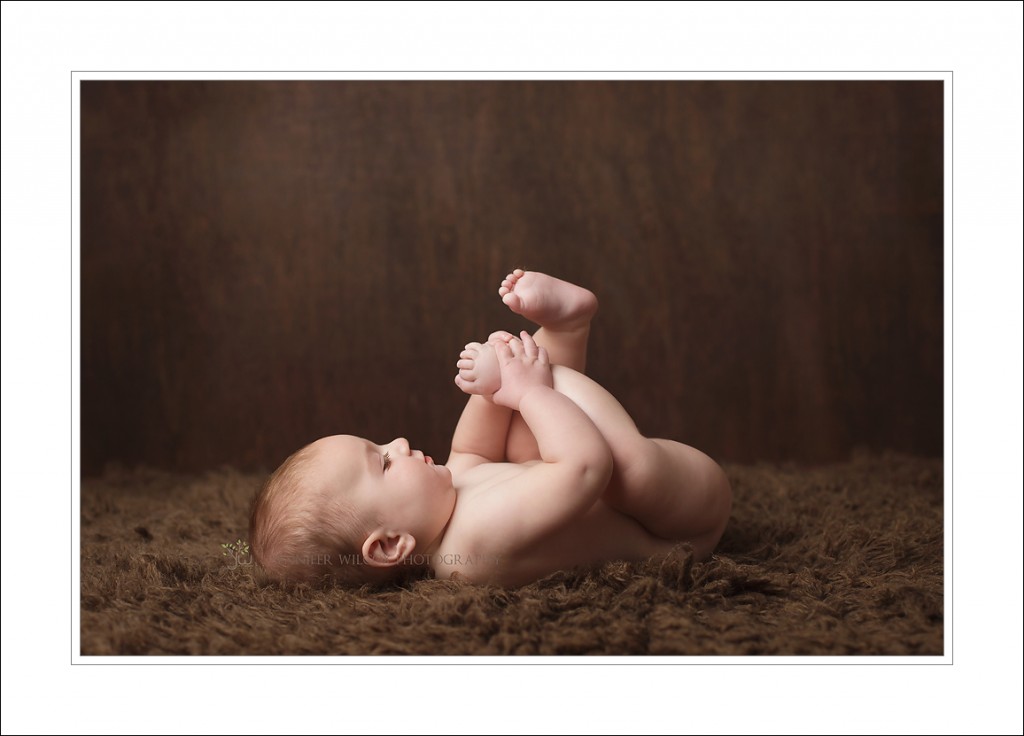 Zac's family has been coming to see me from there home in Bonney Lake for a few years.  Zac is their second baby I have photographed.  What a privilege that is!  When I have families come in for baby portraits this is one of the poses I aim to capture for them.  Why?  Because it is something I miss.  I miss it terribly.  Watching my babies discover their toes and play with them in fascination always made me so happy.  I can remember lying on the floor with them and just enjoying those moments.  Life was so simple then.  Now chores, homework, prepping for college, sports, piano lessons, teenager angst, hormones and so many other things get in the way.
These days are the best days.  When it is just you, your baby and his toes.