Bonney Lake Baby Photographer ~ Twins, Emily and Owen
When I looked at my calendar and saw that Emily and Owen were coming back to the studio to see me for their sitting milestone session I started thinking of fun ideas.  I thought it would be the cutest ever to have them snacking on cheerios together.  And it was.  Just look at these two perfect little muffins.  I decided for the sneak peek that I had to post just the one set, because I couldn't pick a favorite.  And I LOVE these images in black and white.  The funny thing is that as I was getting the set all ready the Twins mommy reminded me that I had done the same set with their big sister.  Which was years ago and I had not remembered.  But how cool.  Now I am wishing we had done the same set at their big brother's photography session.  If only I could go back in time.  Emily and Owen have grown so much and are so different.  Emily was busy the whole time checking out the studio and exploring what ever props I had near by.  Owen just wanted to laugh at his mom the whole time.  With every set there was Owen smiling his cute little head off and then his mom and I making a total fool of ourselves trying to get Emily's attention to have her look up, lol.  She is focused.  I see a teachers pet (for being the best student ever) and a class clown in their future.  And I also think these two adorable babes need to model for Cheerios, lol!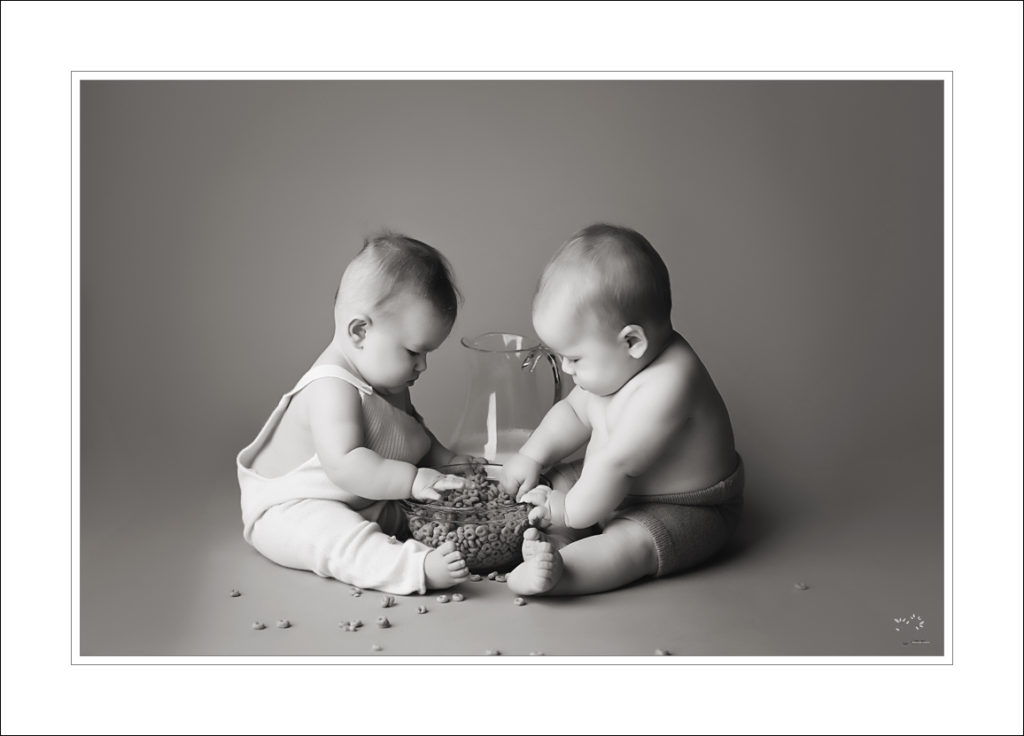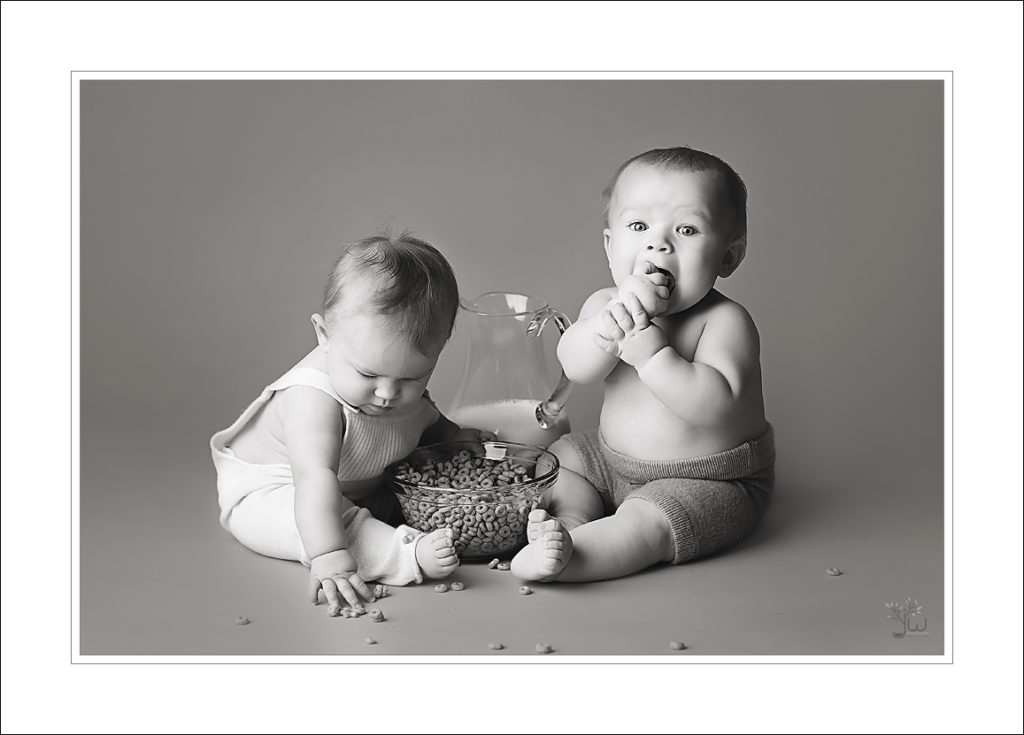 Contact me to book your Baby's milestone photography session.
Jennifer Wilcox Photography is located in Puyallup, Washington.  Jennifer is Puyallup's premier newborn photographer.  As a professional photographer, Jennifer captures maternity, newborn and baby, portraits for families in the Seattle, Tacoma and Puyallup metro areas.