Bonney Lake Newborn Photographer ~ Special Things
As a newborn photographer I have photographed babies in many things.  Occasionally parents bring special things from home to use during their baby's session.  Sometimes magic happens.  This case for Tucker's Dad's guitar couldn't have been more beautiful.  The fur interior and the imprint of the guitar's strings make it a stunning piece.  I hope someday Dad teaches his son to play and that one day as Tucker goes off to college he takes with him his father's guitar.  Special, classic pieces make special, classic portraits.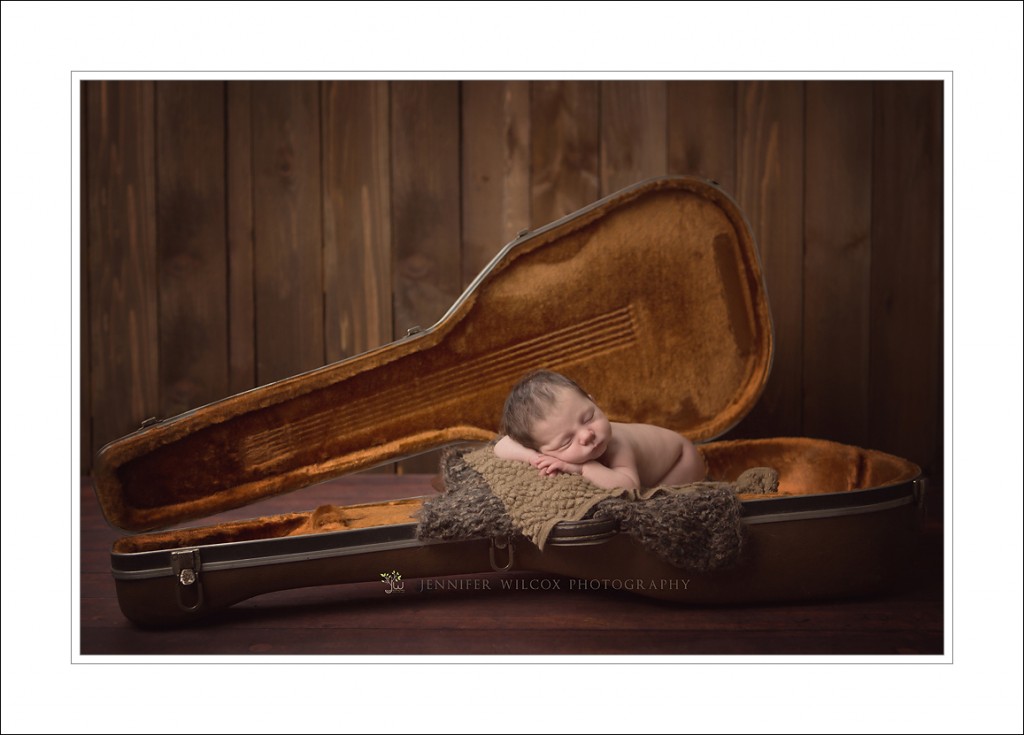 I am so thankful to be a part of celebrating the arrival of a baby.  Being a Bonney Lake newborn photographer brings me so much joy.  Celebrating a baby's first  moments with a family is such an honor.  Thank you to the Pries family for choosing me to be your photographer and for inviting me to be part of the arrival of your precious baby boy.  It is such an honor to have been part of the magic of bringing home baby number two!
If you are looking for a Seattle or Tacoma area photographer check me out. If you are planning to book a session please check out my portfolio and be sure to prebook. It always makes me sad to turn families away because I don't have any availability. You can contact me by using the contact form at the top of this page.
Become a fan on Facebook  and keep up with the latest studio news, see new set-ups and current availability.
Don't forget to leave a comment and hit the Facebook like button.  Thank you for stopping by.