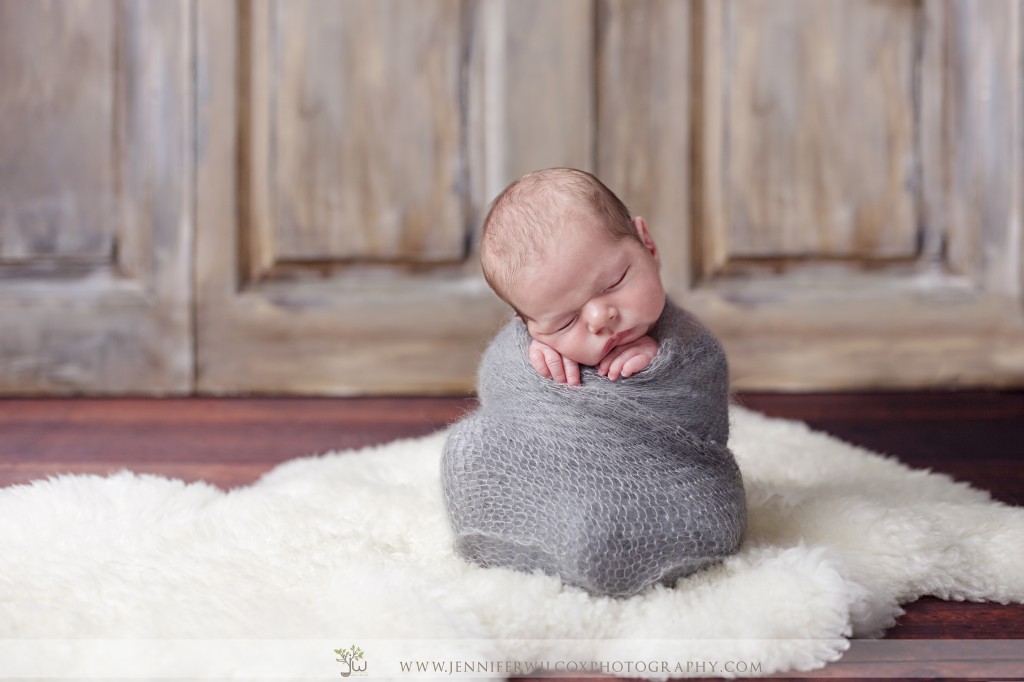 This is Parker.  He was a dream boat during his newborn photography session.  I love choosing props and poses to show off brand new little souls.  This pose, the "potato sack" pose is one of my favorites.  I love this portrait.  When I look at it,  it makes me think about what a bundle of joy and happiness Parker will be to his family.  I hope that when his Mom and Dad look at this portrait they think about what a gift he is.
Do you remember the movie Dumbo?  There are so many sad parts in that movie and yet as I get older it becomes more and more one of my favorite Disney flicks.  That first scene of the movie is brilliant, at least if you like to feel your heart jumping around in your chest.  One minute you are watching Dumbo's mom pine for a baby as precious little newborns are being delivered one by one to all of the mothers around her.  And then, just when your heart is about to explode in sympathy for her, a special bundle of her own arrives.  I think the essence of motherhood is so perfectly captured in that movie.  That may explain why as I get older I love it more and more.  That moment when she unwraps the cloth swaddling her new infant makes we want to cry.  She is so tender with her caress.  She knows just what a wonderful gift that infant is.  Maybe she is aware that only a child will fill that yearning spot in her chest.   And immediately, the moment she unwraps him and cradles him she is content, that empty place filled and now overflowing.
I have a feeling that as Parker's mom held him for the first time she felt those same feelings.  Maybe she didn't have an "empty place", but as she held him, swaddled tight, her heart expanded.  There is just something, some kind of message a swaddled baby sends.  One of newness, frailty and the need to be held and loved.
Parker, I know you are in good hands!  Bring your family happiness and joy.