Auburn Baby Photographer ~ Cameron's Cake Smash
I have been the Branandon's Auburn baby photographer ever since they brought their first son to me for newborn portraits years ago.  And now, with Nolan's cake smash session I have officially been the baby photographer for two of the handsomest little boys in Auburn Washington.  Cameron flew through his first year.  Wasn't it just a tiny while ago that he was here in my studio for baby stage portraits?  I remember how long a year felt when I was a child.  As an adult it seems that time warps and in the blink of an eye those precious little newborns that you bring into the world are running off on their own to explore the world.  Because time is always our enemy it seems it is so important to have beautiful pictures.  Timeless heirlooms that are like a time capsule forever preserving special times.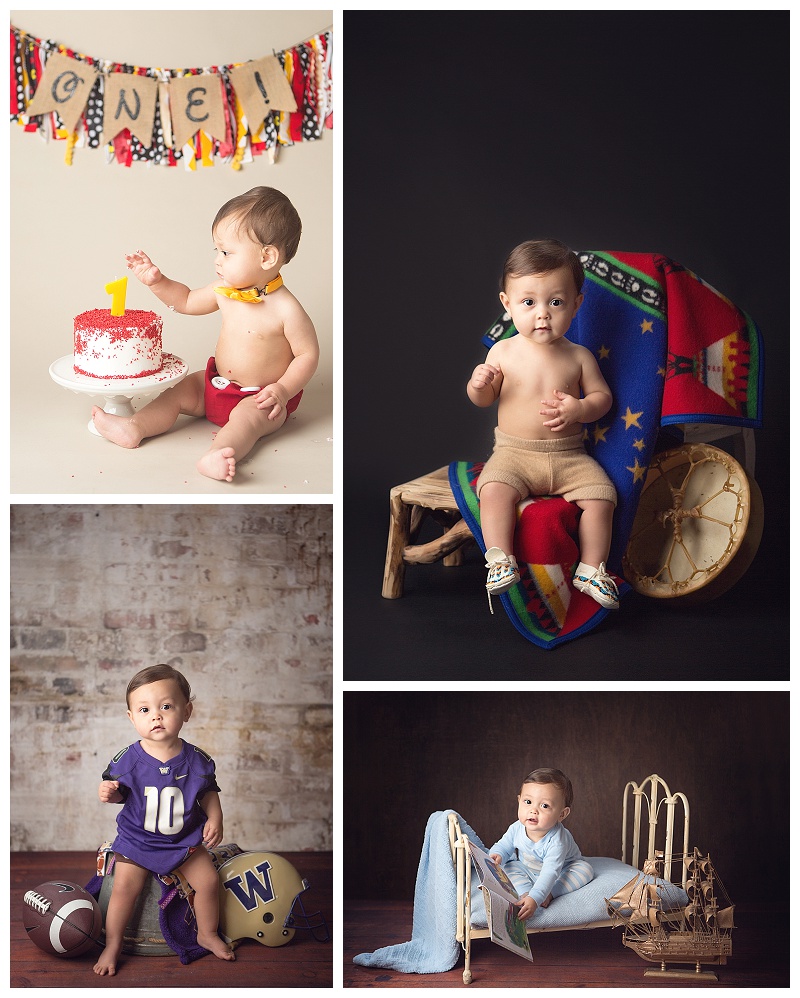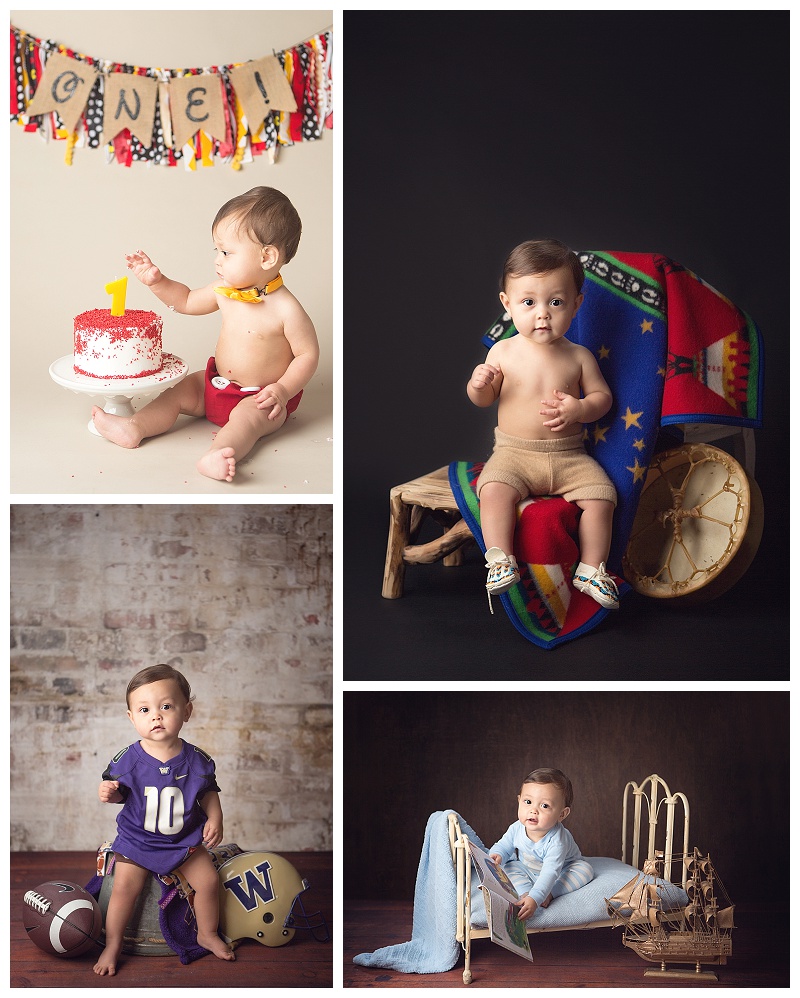 I love that we were able to work in so many significant themes for this little guys portrait session.  The Peter Pan boat is from his bedroom, which is Peter Pan themed.  His family is proud to celebrate and honor is American Indian culture.  Sports are an important event for his family.  It brings them together for celebrations.  We took very similar pictures of his big brother Nolan at his cake smash session.  I think it will be so much fun to see their portraits hung side by side on the walls of their home.  Want to see what his an image from his brother's first year milestone session?  Clink on the link below.
It has been such a pleasure to be this family's Auburn baby photographer.  I can't wait until the time I get to photograph baby number three!  Crossing my fingers that when the time comes it is a little lady;-)