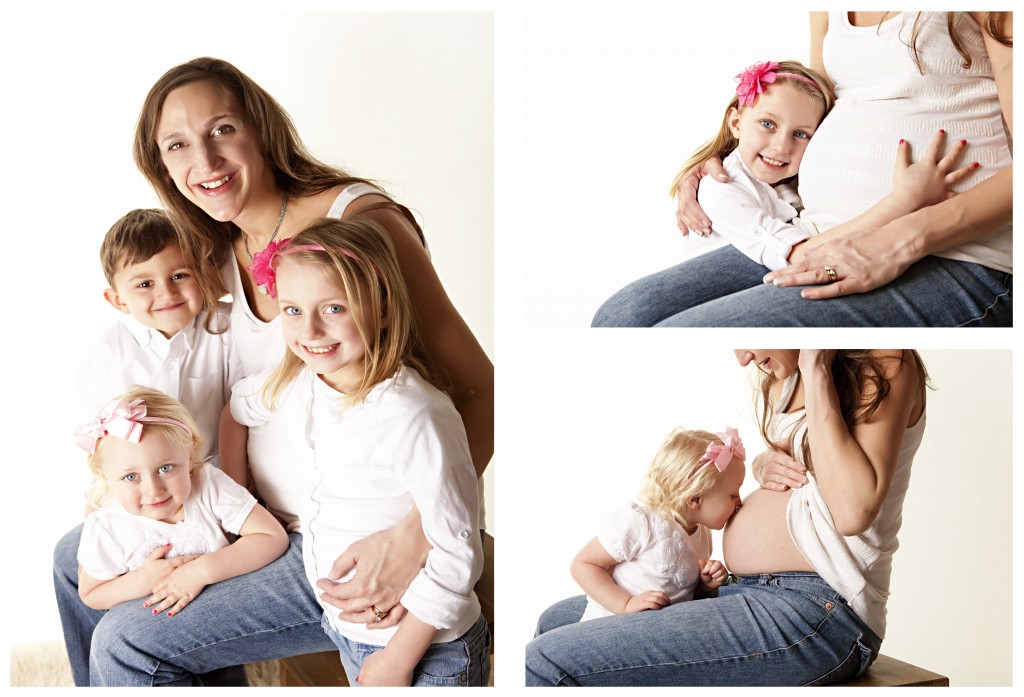 This wonderful family is about to get another brother!  And the king of the crew, big brother, wants to name the new baby after him!  I am still laughing.  I love children.  I love how simple things are to them.  He likes his name, probably loves his little life and so why not name the new brother after him…right?!  Maybe by bestowing his name on his new brother he hopes the new guy will be just like him.  Possibly he is think he wants his new brother to play the things he loves to play, enjoy the same cartoons and love the same foods.   That is what brothers are for right?
All of these sweet children didn't need an ounce of encouragement to love on their Momma.  I asked for volunteers to be first and automatically little hands shot up in the air.
I love maternity sessions where older siblings get to come to participate in the celebration.  Because having a photo session with a photographer is a wonderful way to celebrate the new little life growing in the incubator, but with kids it is not just a celebration of a beautiful belly, it is a celebration of motherhood.
Seriously, it's not just me adding meaning to a word.
Maternity, according to Webster, means – the quality of having or showing tenderness, warmth and affection of or befitting a mother.  I'm not making this up;-)
I love being a part for even just a moment of the fabric that makes up the lives of happy families.  I feel like a silent observer in the tender interaction between mother and child, father and son, husband and wife.  It is fuel for my soul! Beautiful Mother – Beautiful Family