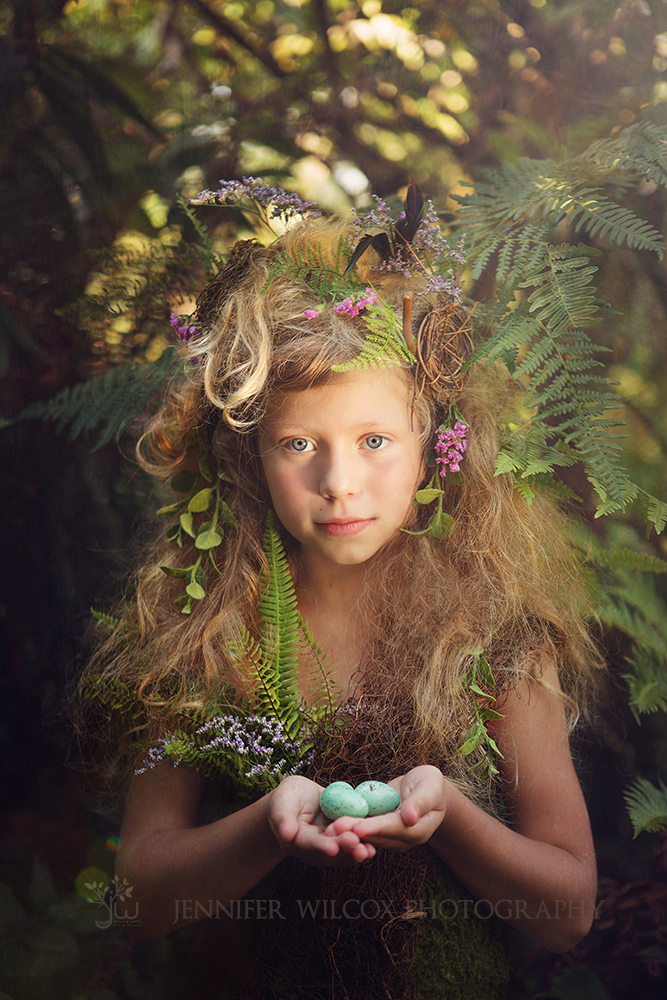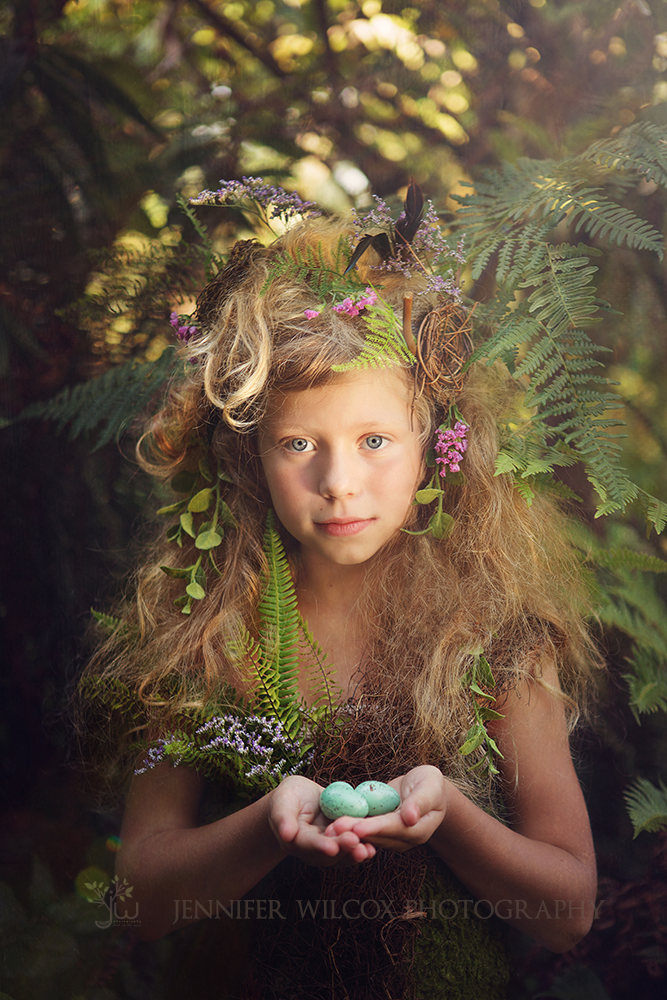 Sharing something other than newborn photography today.  For over a year I have been following the work of Heather from Fairyography.  She amazes me.  Every session is sweet.  She has magic powers as far as I am concerned.  I don't think I have ever know someone so creative.  And she has a heart of gold too.  Last year she asked if I wanted to be part of a Cinderella collaboration.  I wanted to badly, but I let my fear of trying something new own me.  Watching those portraits come out my heart sank.  I should have tried.  But I was intimidated.  This year with a theme like "Fairy" (I am crazy about fairy lore) I had to be brave.  I stressed for months about it.  I had so many wonderful ideas.
In the end I suffered from procrastination and indecision.  I wanted to create something so stunning.  I had ideas about driving to gorgeous locations in Oregon and the Hoh rain forest here in Washington.  Life always gets to busy!  So on the day before I left town I ran to Michaels, bought lots of pretty things and went to work.  I wish I had hired a hair and make up artist.  But this is what an hour of throwing together a costume looks like.  I figured I wanted her to look a little wild so it was OK that we were winging it, lol.
On my bucket list I have fairy portraits with the great Heather of Fairyography.  But for now the girls have to make due with Mom.  This is Kate, my second daughter.  She is 9 and this IS "her".  She is wild and sweet.  She is a free spirit.  A deeply thinking artist.  She loves animals with a protective spirit that I have never seen in another child.  I love her.
Check out the other amazing work from the artists that participated in this collaboration.