Gig Harbor Baby Photographer ~ Blessed
She has a sweet mom, two sweet big sister, a hard working Dad, a home in a beautiful community and a cup cake.  What else could a girl want?  I was reflecting this morning on the wonderful people I have met through being their little one's newborn photographer.  In the last five years I have photographed hundreds of babies.  And they all have something in common.  Amazing parents.  What a beautiful and happy world we would have if all parents were as amazing as the ones I have met.  It has been such a privilege.  I love getting to know such wonderful people.  They little people that I photograph at very blessed children!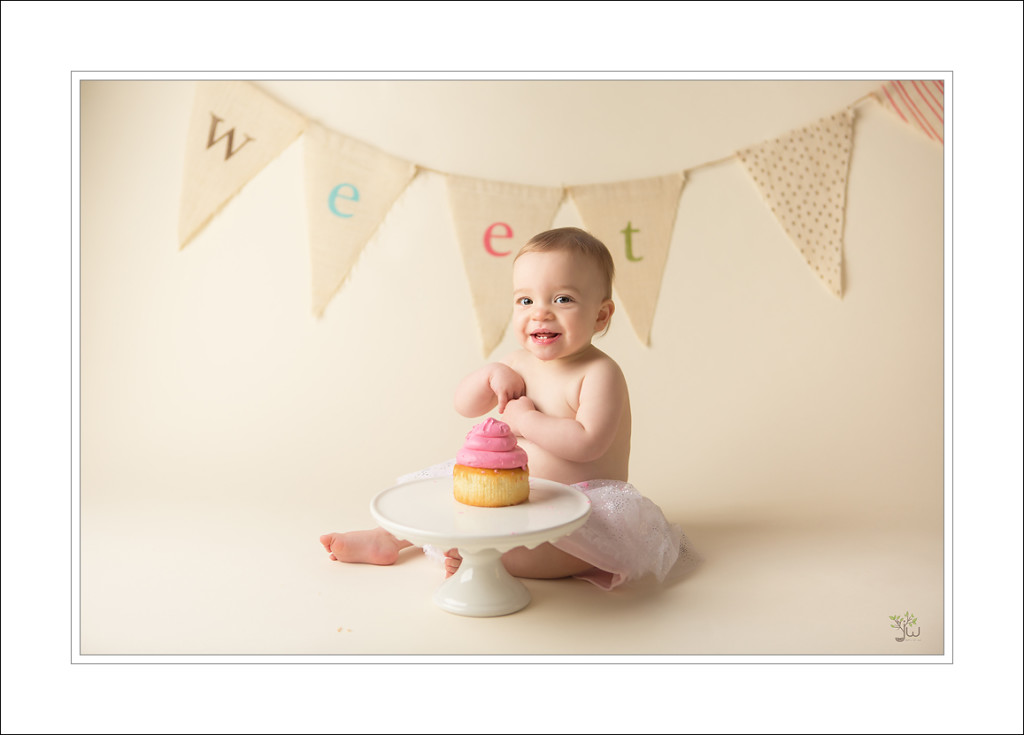 I am so thankful to be a part of celebrating a baby's first year with a birthday photography session.  Being a baby photographer brings me so much joy.  Capturing a baby's first milestone moments for a family is such an honor.  Thank you to Kate's family for choosing me to be your photographer.  What a pleasure it has been to photograph your three babies!!
If you are looking for a Gig Harbor photographer check me out. If you are planning to book a session please check out my portfolio and be sure to prebook. It always makes me sad to turn families away because I don't have any availability. You can contact me by using the contact form at the top of this page.
Become a fan on Facebook  and keep up with the latest studio news, see new set-ups and current availability.
Don't forget to leave a comment and hit the Facebook like button.  Thank you for stopping by