Gig Harbor Newborn Photographer ~ Born To Ride
This lovely family has a hobby.  Can you guess?  This was my first time as a Gig Harbor newborn photographer, posing a baby on a saddle.  It wasn't as difficult as I thought it would be either.  Maybe because little Tamarah, like her sister and parents, is born to ride.  She just felt right at home in the saddle and didn't even make a peep as she peacefully slept away.  I loved photographing this little angle baby.  She had the most gorgeous porcelain skin.  And don't even get me started on that shock of red hair.  It's a good thing her parents know how to raise a girl tough and strong, because she is going to be a heart breaker!  I am so in love with this image and hope that it will be a big hit with everyone in Tamarah's family too.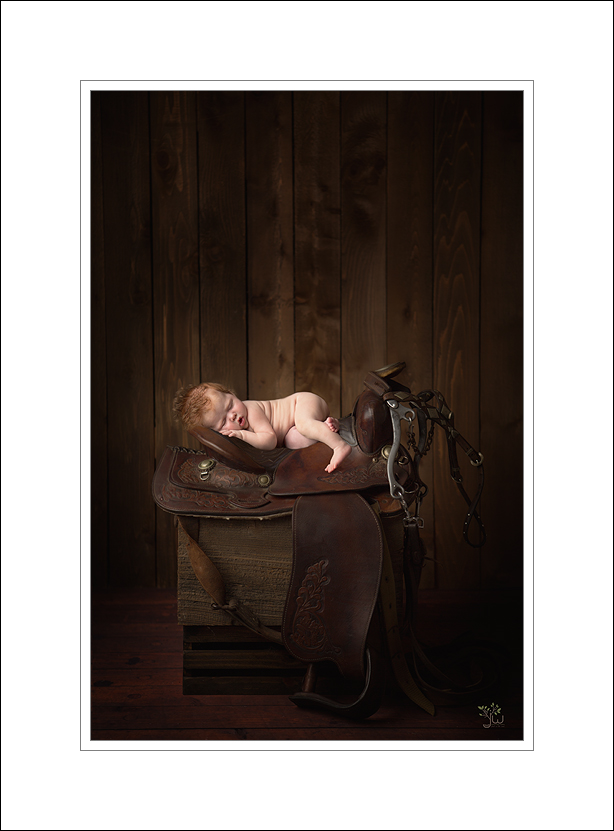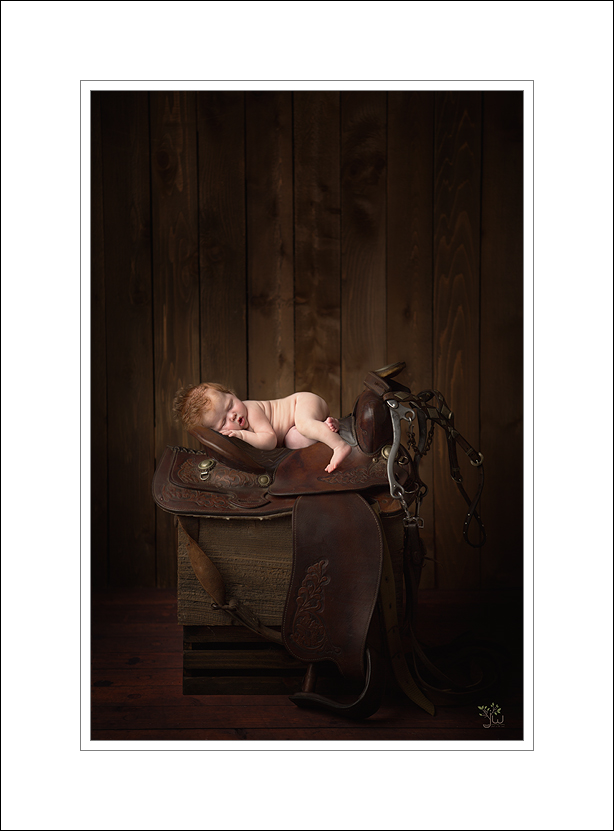 I am so thankful to be a part of celebrating the arrival of a baby.  Being a newborn photographer brings me so much joy.  Celebrating a baby's first  moments with a family is such an honor.  Thank you to Tamarah's  family for choosing me to be your photographer and for inviting me to be part of the arrival of your precious baby.
If you are looking for a Seattle or Tacoma area photographer check me out. If you are planning to book a session please check out my portfolio and be sure to prebook. It always makes me sad to turn families away because I don't have any availability. You can contact me by using the contact form at the top of this page.
Become a fan on Facebook  and keep up with the latest studio news, see new set-ups and current availability.
Don't forget to leave a comment and hit the Facebook like button.  Thank you for stopping by.