Gig Harbor Newborn Photographer ~ Sugar and Spice
Lily's parents traveled from Gig Harbor for their newborn photography session.  I always love having clients from Gig Harbor so I can talk their ear off about my future home.  Who knows when we will finally make it over there?  All I know is that it is going to happen some day!
Little Lily was such a pretty little peanut.  It would have been no trouble at all to put her in the pumpkin her daddy had carved out for her.  Except that she didn't want to.  And she didn't want her hands away from the warm cozy spot nestled under her chin. We had a little chess match she and I, lol.  The best part of all the extra tender loving care that miss Lily needed was that her parents brought bottles and I got to feed her.  I love that.  It is my favorite job perk.  There is just something perfect about the minutes spent feeding a baby.
I love that Lily's parents love Fall.  I was more than happy to ablidge when they asked me to incorporate the season a little bit.  I think she looks pretty perfect perched in her pumpkin.  How about you?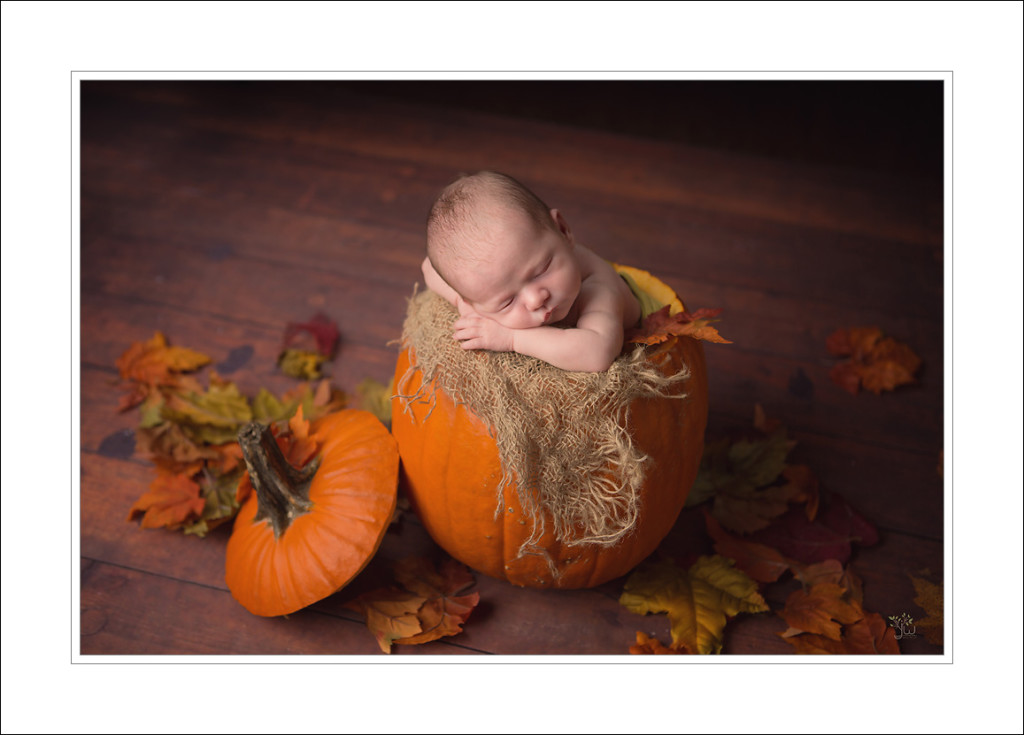 I am so thankful to be a part of celebrating the arrival of a baby.  Being a newborn photographer brings me so much joy.  Celebrating a baby's first  moments with a family is such an honor.  Thank you to Lily's  family for choosing me to be your photographer and for inviting me to be part of the arrival of your precious baby.
If you are looking for a Gig Harbor newborn photographer check me out. If you are planning to book a session please check out my portfolio and be sure to prebook. It always makes me sad to turn families away because I don't have any availability. You can contact me by using the contact form at the top of this page.
Become a fan on Facebook  and keep up with the latest studio news, see new set-ups and current availability.
Don't forget to leave a comment and hit the Facebook like button.  Thank you for stopping by.