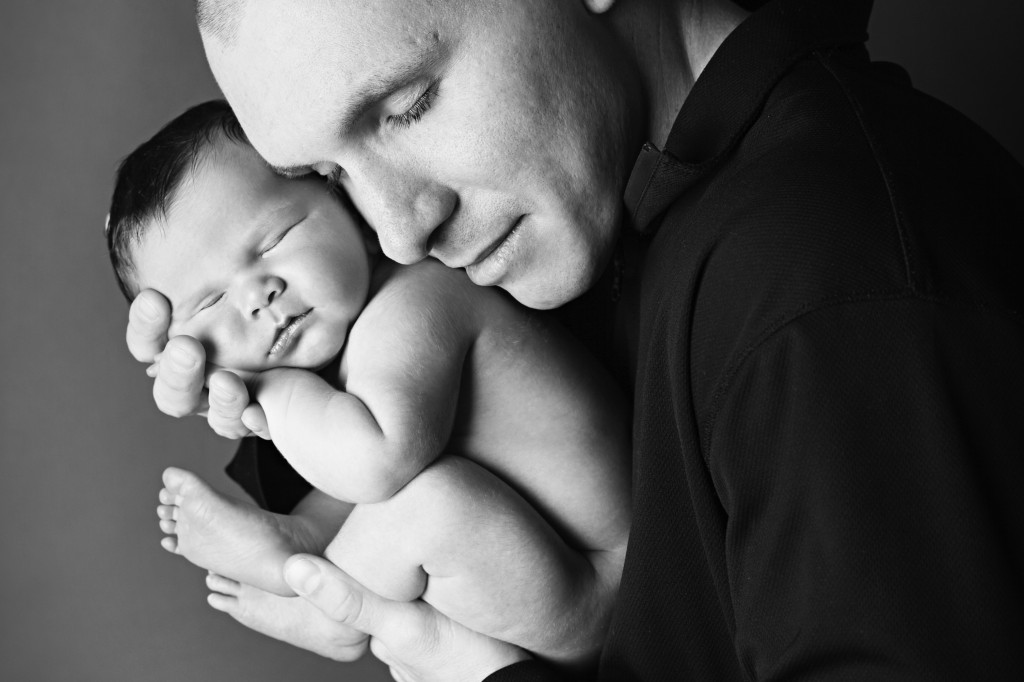 There is only one way to describe how I felt as I edited this session.  I had a heavy heart.  I found out right as I began Jaxton's session that his Dad would be deploying in just a few short days.  That news pulled at me the whole time I worked on these portraits.  When you are holed up in a room staring at a computer for hours you can get lost deep in thought and that is usually the case with me as I edit.  Because I am getting so up close and personal with each family as I zoom in to each image to make sure it is perfect, those deep thoughts are generally about the family I have just met.  Knowing that this little family was about to be separated for a long time made my heart feel extra heavy.  I felt it in my stomach.
Why?  What is a father?  He is an anchor.  The strong force that holds you down when times are uncertain and unsteady.  His strong arms are the ones that as they embrace you squeeze out all the fear and sorrow as they come.  His hands are the ones that with a gentle touch let your know he will support you and love you.  Fathers are the pillars of a home, a marriage of society.
As I thought about what this next year would be like for this little family I was glad that we live in a different world than we did during the world wars.  War is still ugly and maybe uglier than before, but keeping in touch…keeping a family strong has gotten easier.
During the  Christmas season there seem to be ample ways for people to show their support and love for our service men and women.  They have left their families behind to fight for and protect our freedom and our way of life.  Participate this year, pay them back for their sacrifices.  Care for the families left behind and remember our soldiers this Holiday season.