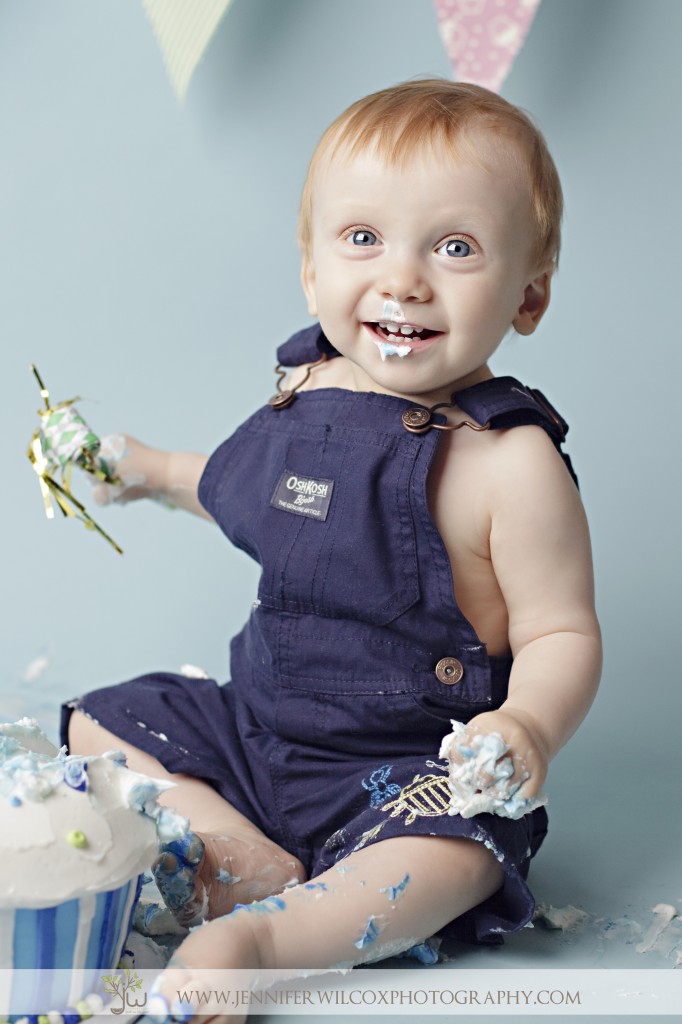 SMILE BIG!!!  Joey has been one of my favorite little clients.  He came to see me just a few days old for his newborn photography session and I have seen him grow into a cheerful little boy as he has come in for a few baby photography sessions.  I am always happy to see Joey on my schedule.  He smiles and claps at this sessions and this time even danced a little.  He is a charmer!  I can't believe that he is one already.
His mommy was a little worried that Joey wouldn't be too into his cake.  He isn't used to eating sweet things and wasn't all that excited about his real birthday cake.  And even though she was right, he didn't go crazy and dig in, he liked it enough to let me get some really fun pictures to document this milestone.  To help him get in the mood we turned on some toddler radio.  Within seconds Joey was doing a little boogy.  I Just wanted to sit back and watch him, to enjoy his moment.  Sometimes I have to remind myself that this isn't all fun and games and that I do, in fact, have a job to do!
This blue eyed, strawberry blond, fair skinned and totally content and happy little boy is a TREASURE!  Happy Birthday Joey!