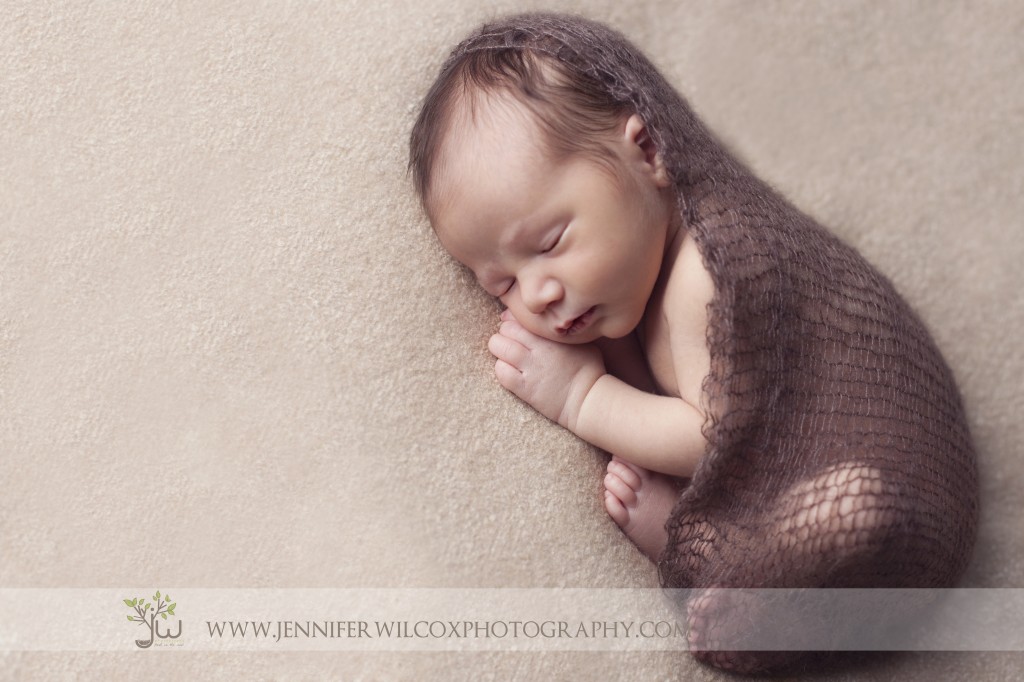 This is George.  He is beautiful.  Seriously, if I had a daughter anywhere near his tender few days of age I would be discussing an arranged marriage with his Mom.  He has the most perfect lips.  Newborn babies are so breath taking.
I have been thinking these last few days as I edit this handsome fellow's portraits about what I would write on his sneak peek post.  I kept thinking about all the awesome women that love his Mom.  I wouldn't have ever meet this wonderful family if there weren't for such good people in their lives.  A few months ago I was contacted by a woman who wanted to set up a group gift fund for George's mother.  It was the first time I had ever been asked to do something like that, but I thought "why not, I can do that".  Within a few days of setting up an account donations for this newborn session were already coming in.  Every time I got a new donation I smiled knowing that if someone was willing to donate money for a perfect gift then hoepfully they were also the kind of person that is "always there".
There have been so many wonderful women that have contributed to the upbringing and well being of my children.  It really does "take a village" to raise happy well adjusted children.  It is a task made so much richer by others walking that path with you.  I am hopeful that each and every one of the ladies who helped make George's newborn session possible will continue to be there to support and love a family that is just taking its first steps together.