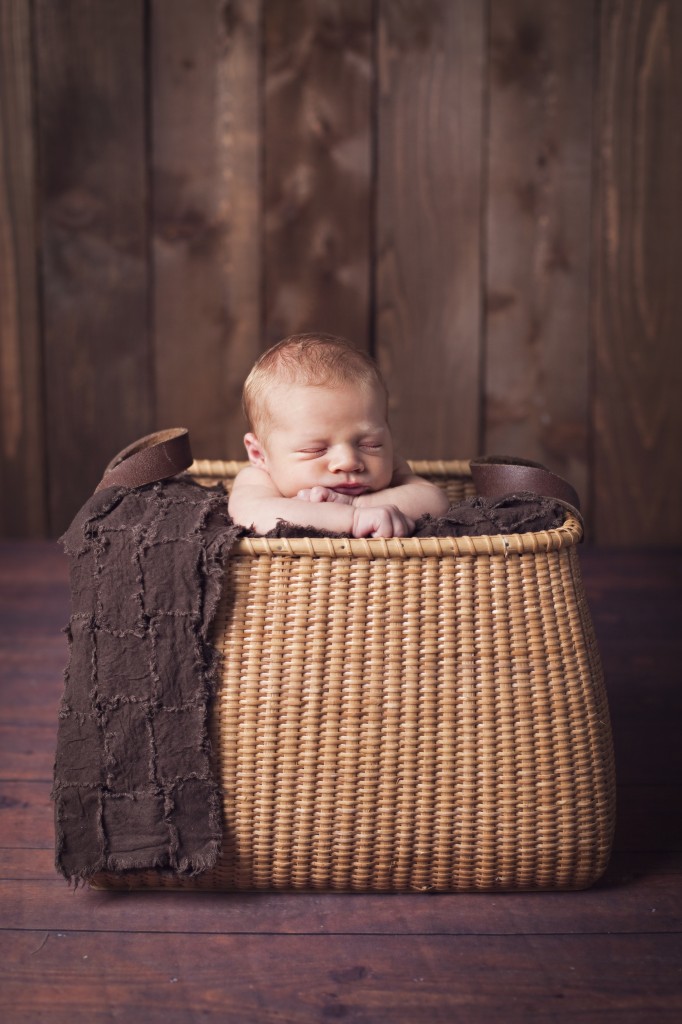 This is Krew.  He is lucky.  Not because he has a beautiful Momma or possibly equally handsome Daddy (I like to always side with Mommies!).  Not because he is happy and healthy and has ten perfect fingers and toes.  And not because he got to become a super model at such a tender age.  All of those things are worthy in and of themselves of being deemed lucky…but Krew has something far more valuable.  
Family
…and that is priceless!  I could not believe the number of people that piled into my toasty studio to take part in his little celebration.  Besides myself there were 7 other people!!!  Usually there are only four of us (one of us being teeny tiny) so almost double the amount of spectators tried to find room on my couch, the steps, even the floor to be there for Krew's portraits.  THAT is an amazing gift that so few little people being born today will ever be able to have.
I was overwhelmed with the unconditional love and support that filled the room that day!  It was wonderful.  I try to make my session and really magical experience for the parents of the newborns that I photograph.  But this time I felt like I was the one being treated to a really neat experience!  When I think about all those people loving Krew and his parents and being there for them all, it just makes me happy.  Family is what gets us from one mountain peak to another and makes those difficult times in the gullies between peaks go faster and smoother.  Family makes you rich.  And when you look back at life the greatest happiness you have are family happinesses.  Krew will have lots to be happy about!
As all those wonderful people piled out the door I turned to Krew's Grandma and said, "It really does take a village to raise a child."  It really does.  Thank goodness when the "village" is full of loving, support, friendly and wonderful people!