Wyatt's family came to me with a specific request for his newborn photography session.  They had a friend who died serving our country.  They wanted to honor him.  What an amazing family and I love their love for our country and the respect they have for our soldiers.  This sweet baby was named after that friend.  We photographed Wyatt lying on his family's flag.  I love that they brought their flag instead of a brand new one from the store.  This flag has hung in the breeze for years.  It is battle worn.  I love the wear and tear.  It has history, a history of being hung to declare pride and love for our country and for our soldiers.  I even started Wyatt off right learning his pledge of allegiance;-)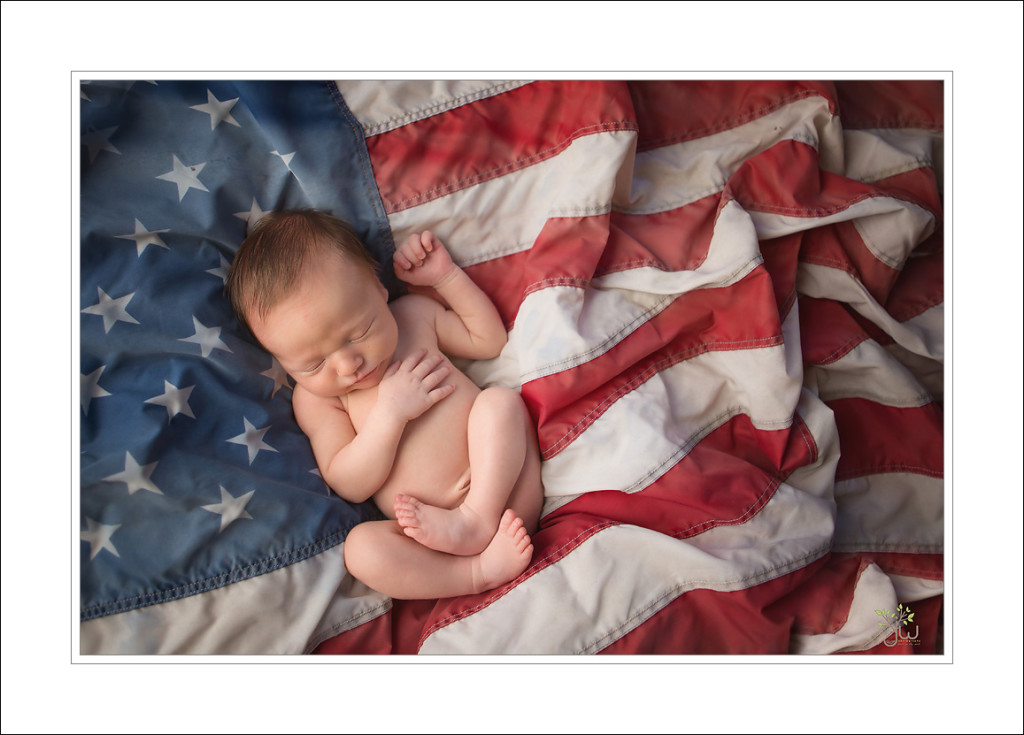 I am so thankful to be a part of celebrating the arrival of a baby.  Being a newborn photographer brings me so much joy.  Celebrating a baby's first  moments with a family is such an honor.  Thank you to Wyatt's  family for choosing me to be your photographer and for inviting me to be part of the arrival of your precious baby.
If you are looking for a Seattle or Tacoma area photographer check me out. If you are planning to book a session please check out my portfolio and be sure to prebook. It always makes me sad to turn families away because I don't have any availability. You can contact me by using the contact form at the top of this page.
Become a fan on Facebook  and keep up with the latest studio news, see new set-ups and current availability.
Don't forget to leave a comment and hit the Facebook like button.  Thank you for stopping by.