Kirkland Baby Photographer ~ Cake
You would never know that Malakai was not a fan of his cake.  I made sure to capture every single happy, smiling moment.  There is no guarantee at a cake smash that a little person is going to be giddy for sugary frosting.  For most babies it is their first exposure to making a huge mess and to sweet overload.  I have a few tricks up my sleeve to help me capture a few perfect moments.  And only once did I ever have a total fail.  Another thing that I do to make sure that cake smash photography sessions are a big success is to photograph your baby before we bring out the cake.  That way I can be sure to offer you a great variety of images of your baby even if there is a cake meltdown.  Professionals cover all their bases!  I am always so happy to get amazing images like this one.  His smile is worth a million bucks!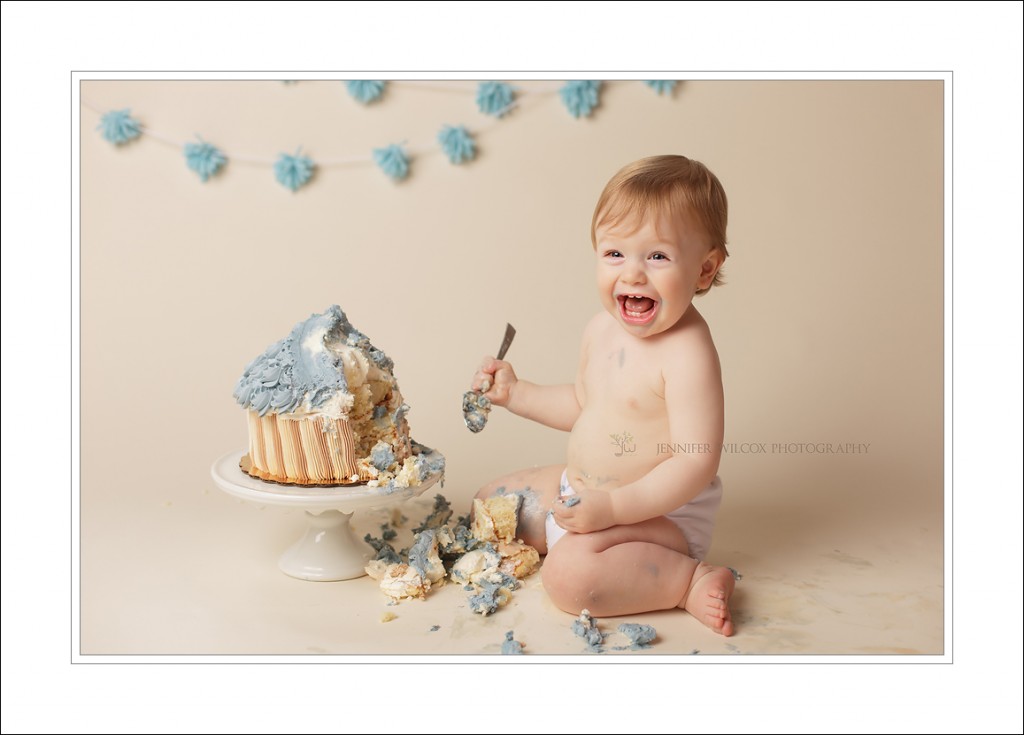 I am so thankful to be a part of celebrating a baby's first year.  Being a baby photographer brings me so much joy.  Capturing a baby's first milestone moments for a family is such an honor.  Thank you to the Mayer family for choosing me to be your photographer.
If you are looking for a Seattle or Tacoma area photographer check me out. If you are planning to book a session please check out my portfolio and be sure to prebook. It always makes me sad to turn families away because I don't have any availability. You can contact me by using the contact form at the top of this page.
Become a fan on Facebook  and keep up with the latest studio news, see new set-ups and current availability.
Don't forget to leave a comment and hit the Facebook like button.  Thank you for stopping by.