Kirkland Baby Photographer ~ Logan's Cake Smash
Where did all of that beautiful red hair come from?  I had to go back and reference Logan's newborn portraits after his session.  I was thinking, how could I have forgotten such beautiful hair.  But seeing as this little prince was mostly bald as a baby I am sure that gorgeous head of hair was a surprise to his parents as well.  Logan looked so handsome for his portrait session, he has such bright eyes and an easy smile and growing big and strong so fast.  Already, he has outpaced his older brother at the same age.  That cute little outfit big brother wore for his birthday portraits was a little snug on Logan.  This little guys session was rocket themed.  He had the cutest cake with little gold stars and an awesome rocket candle and a banner for the backdrop.  Surprisingly, Logan wasn't interested in the stars so much.  I can confidently say that 8 out of 10 of the babies that have come to see me for cake smashes in the past would have sat by that beautiful cake and one by one picked off every star.  But this little man was all about the chocolate frosting.  Fast first into the cake he went taking giant licks with his tongue.  We even broke the cake open for him to show him there was yumminess inside as well.  Nope.  This one wanted chocolate.  He got some on the tip of his nose and spent the rest of his cake smash looking like a cute little puppy.  Happy Birthday little muffin!  May all the chocolate cakes be yours!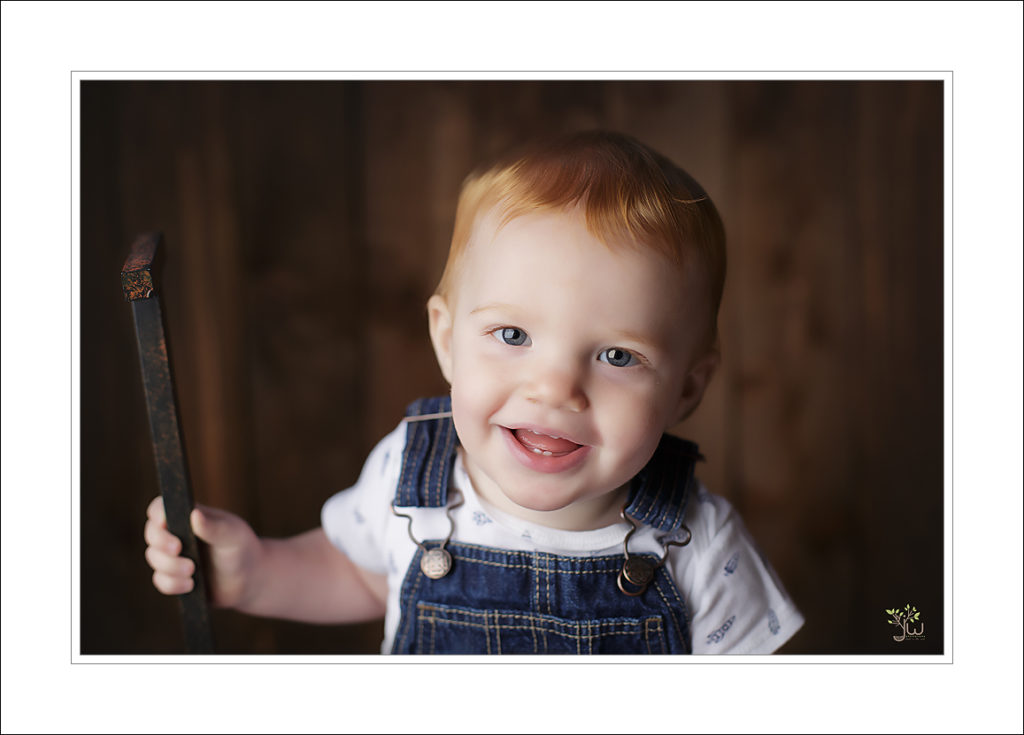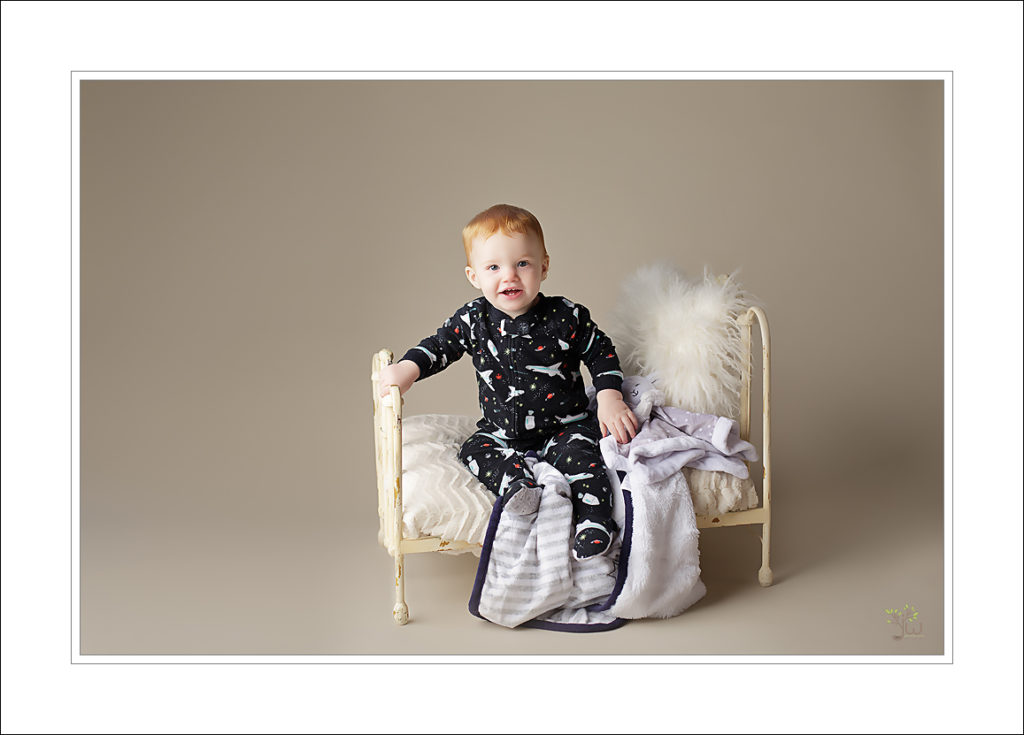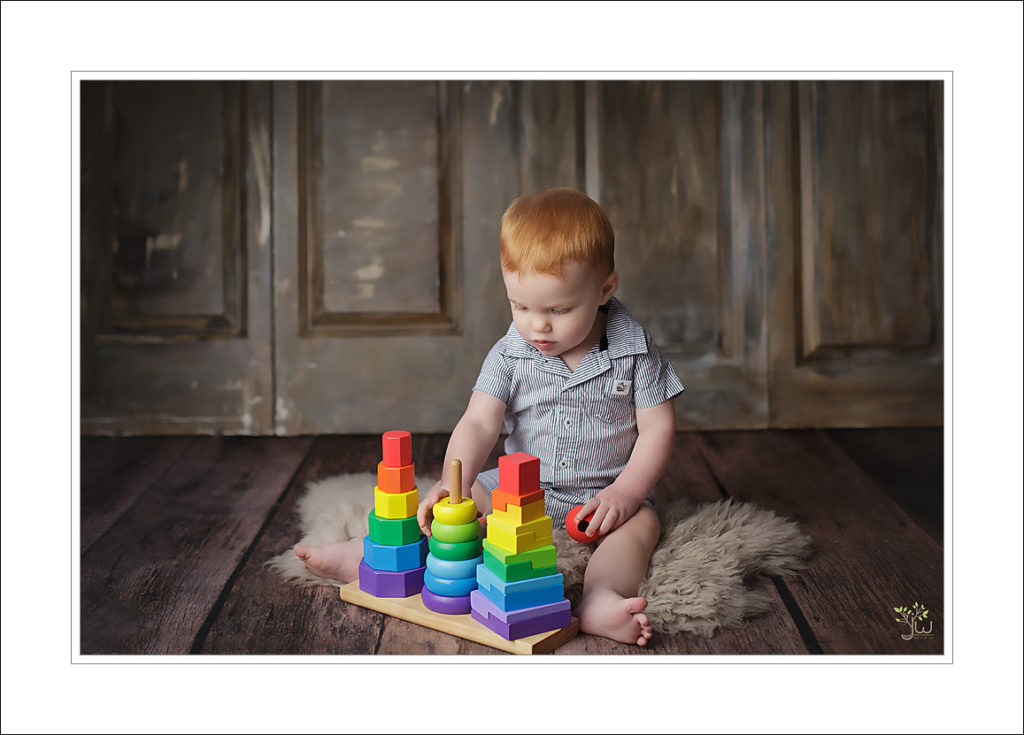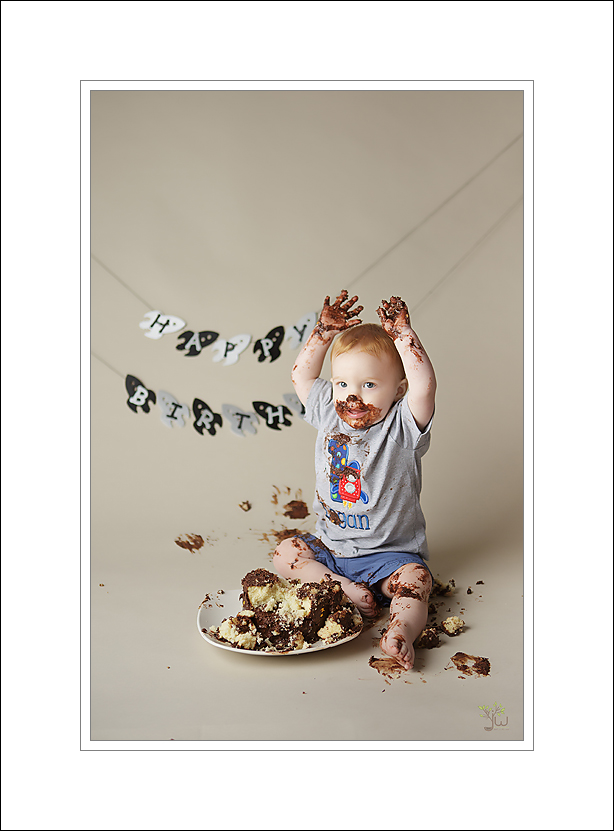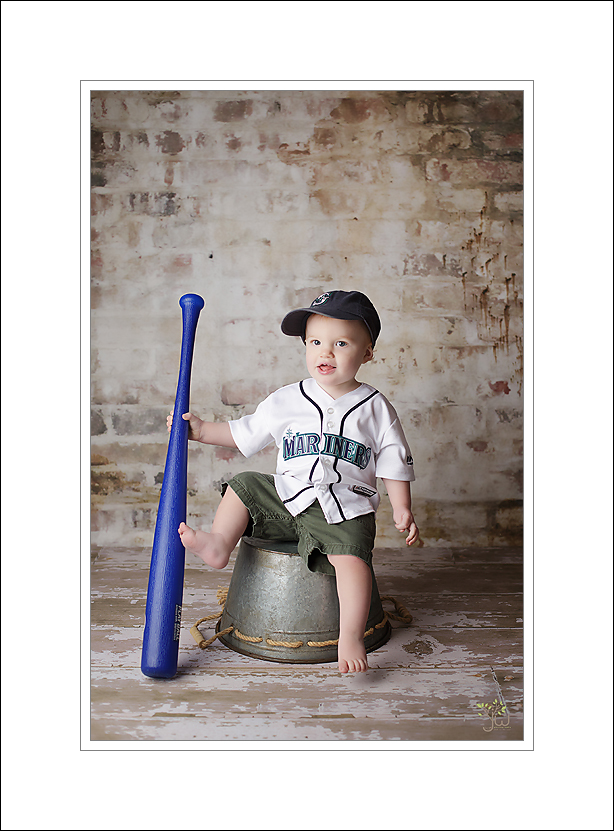 Contact me to book your Baby's milestone photography session
Jennifer Wilcox Photography is located in Puyallup, Washington.  Jennifer is Puyallup's premier newborn photographer.  As a professional photographer, Jennifer captures maternity, newborn and baby, portraits for families in the Seattle, Tacoma and Puyallup metro areas.