Lacey Baby Photographer ~ Smashing Fun
Liam is a pro cake smasher!  I asked his Mom if he had any experience with cake and frosting. She smiled at me and told me there would be no problems getting great cake smash pictures of Liam for his Birthday.  I love being a baby photographer.  I have seen Liam grow from a teeny tiny newborn, to rambunctious always on the move with a smile one year old.  I captured so many great faces and a few pretty epic images of him STUFFING his face.  Totally in love.  I see lots of fun in store for him.  Maybe a hot dog eating contest or pie contest…..he has skills!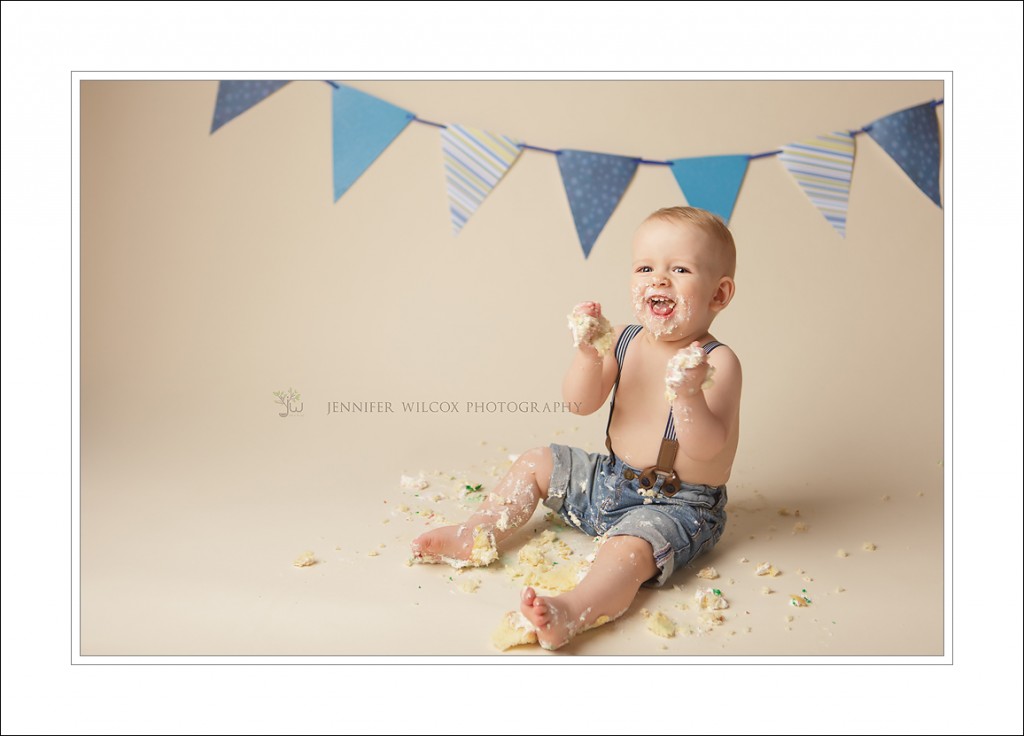 I am so thankful to be a part of celebrating a baby's first year.  Capture a baby's first milestone moments for a family is such an honor.  Thank you Rose and Zane for choosing me to be your photographer. If you are looking for a Seattle or Tacoma area photographer check me out. If you are planning to book a session please check out my portfolio and be sure to prebook. It always makes me sad to turn families away because I don't have any availability. You can contact me by using the contact form at the top of this page.
Become a fan on Facebook  and keep up with the latest studio news, see new set-ups and current availability.
Don't forget to leave a comment and hit the Facebook like button.  Thank you for stopping by.