Lacey Newborn Photographer ~ Christmas Baby
I can remember a Christmas seven years ago when I sat by our Christmas tree feeling the spirit of Christmas more than I have ever felt it before.  I was sore, tired and a little stressed about creating Christmas magic for three children who needed to feel it even more fully that year.  The source of warmth, happiness, love and every good thing lay sleeping in my arms.  Our baby Sara was making this Christmas more magical than any tradition could.
Fewer babies are born around Christmas than an other holiday.  I think parents worry about conflicting and competing celebrations.  It is not true.  Christmas is all about the arrival of babies.  It all begun with the birth of a baby boy.  A truly magical night.  There is no better way to celebrate Christmas than with a sweet baby of your own in your arms, cooing at you and making you feel like everything is perfectly right in the world.
I am so excited for this little guys family.  They have been blessed with the best Christmas gift of all.  A healthy baby boy.  Merry Christmas!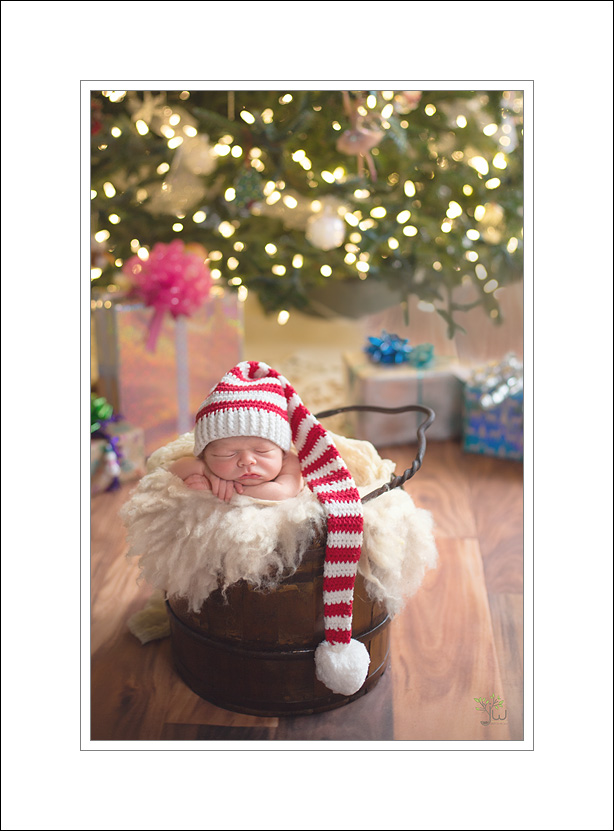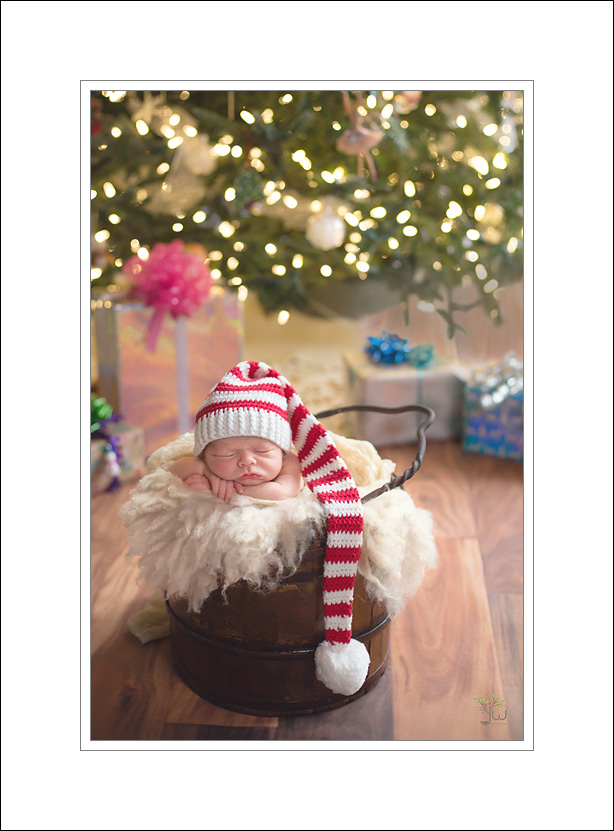 I am so thankful to be a part of celebrating the arrival of another new baby.  Being a newborn photographer brings me so much joy.  Celebrating a baby's first  moments with a family is such an honor.  Thank you to the Riling  family for choosing me to be your photographer and for inviting me to be part of the arrival of your precious baby.  What a pleasure to be part of the incredibly journey you have started down.
If you are looking for a Lacey newborn photographer, please check me out. If you are planning to book a session please check out my portfolio and be sure to prebook. It always makes me sad to turn families away because I don't have any availability. You can contact me by using the contact form at the top of this page.
Become a fan on Facebook  and keep up with the latest studio news, see new set-ups and current availability.
Don't forget to leave a comment and hit the Facebook like button.  Thank you for stopping by.