Lacey Newborn Photographer ~ Matilda
As I was wrapping this little angel's newborn photography session I asked her parents for her birth info.  I also get birth info from parents so that I can create a beautiful slideshow of the images from there portrait session.  This little lady's name is Matilda Rose.  Is that not the most stylish name you have ever heard?  I told her mommy that with a name like that she is destined for stardom.  I fully expect to see this porcelain doll walking the red carpet someday.  Oh course, lol, Matilda Rose could just as well be the name of a star softball pitcher.  I have my eyes out for this little girl.  I have been this family's Lacey newborn photographer for both of their children.  Liam, their first, is all grown up now and very excited to have a brand new baby sister.  He was so sweet to her.  My favorite part of this session was getting big brother all posed with his little sister and hearing him quietly sing to her.  I wish I had written notes on the words of his song.  Something about how he is a big brother and she is his little sister.  I am dead serious when I say it is one of the cutest, sweetest and totally precious moments I have ever witnessed.  If only you could capture that in a photograph.  Some moments need to be written in the heart.  I hope that when mom and dad look at the images I will send them of their baby girl that the memory of their sweet son softly singing to his baby sister will come flooding back to memory.  That is the miracle of memory.  All it takes is a trigger.  A song, a photograph or a smell; memories unfold and all the good good feelings that have been stored up in the mind come surging forth and overwhelm you with pure happiness.  So, without further ado…here are my favorites from Matilda's, Mila to her family, newborn photography session.  Let all the good feelings come!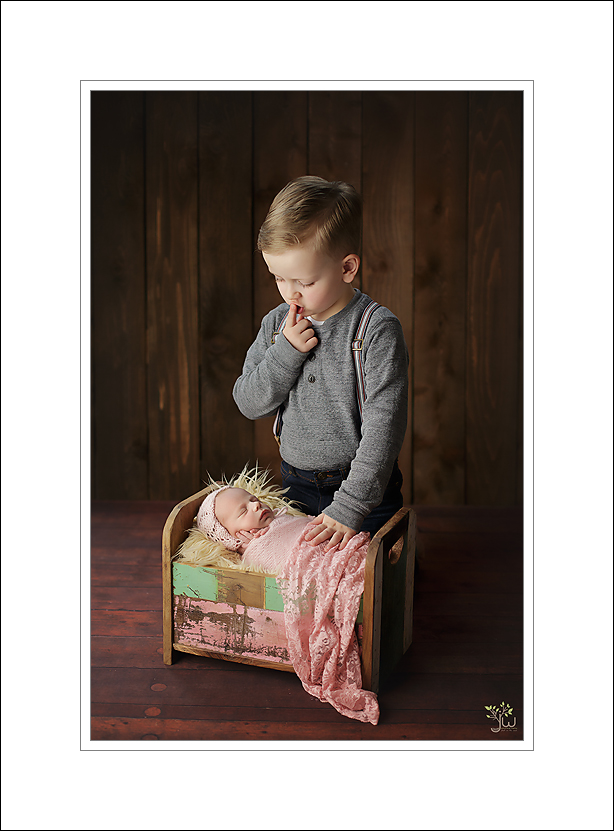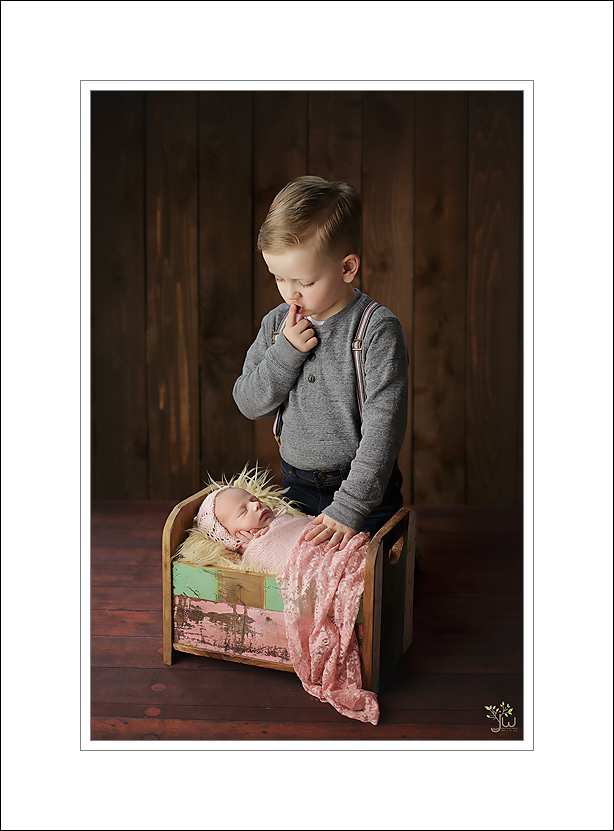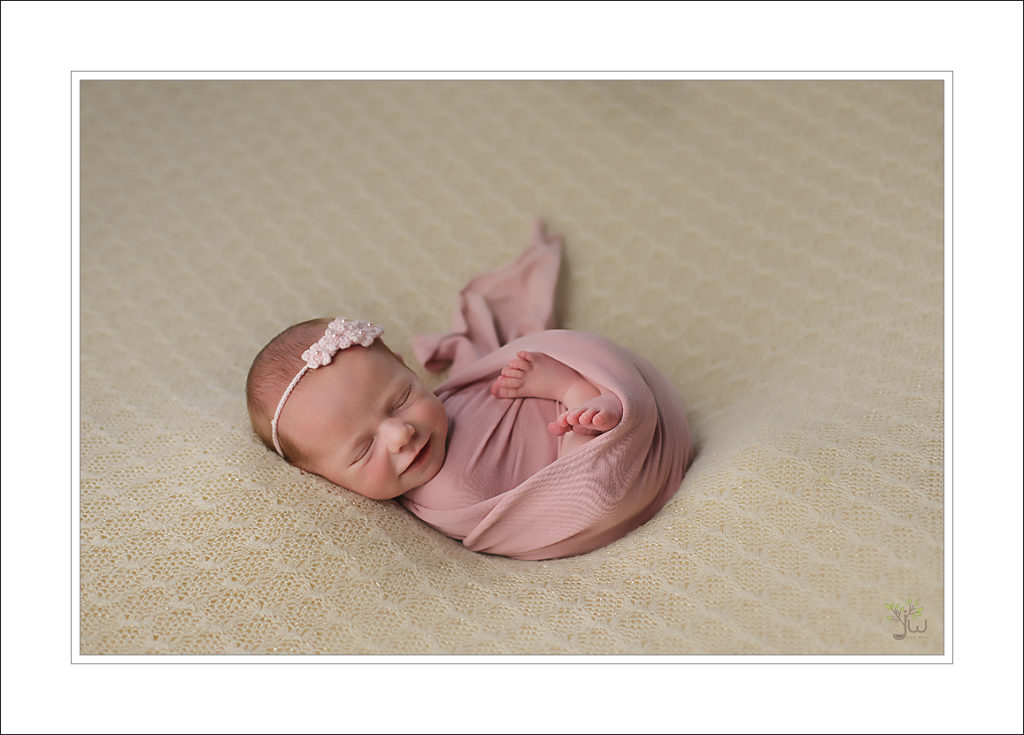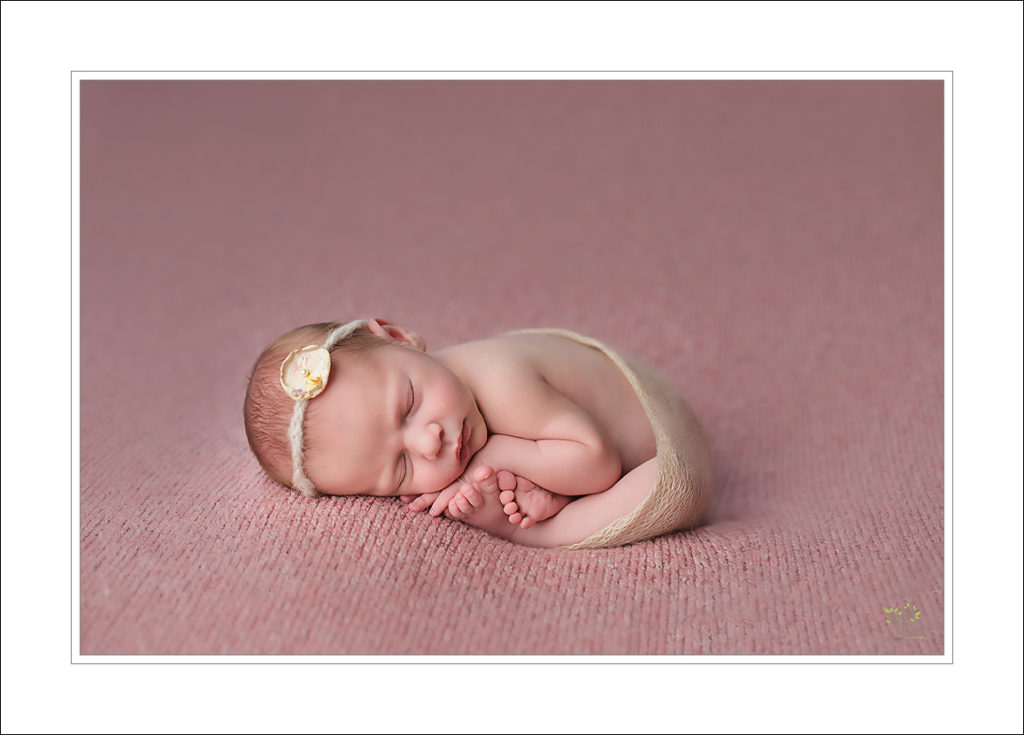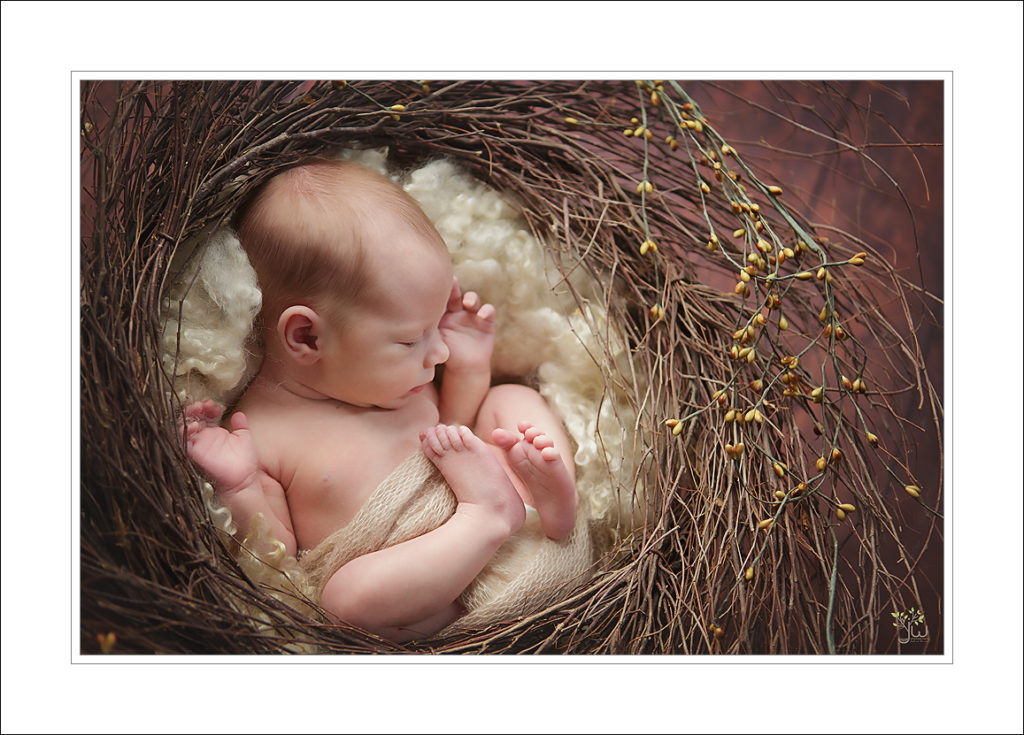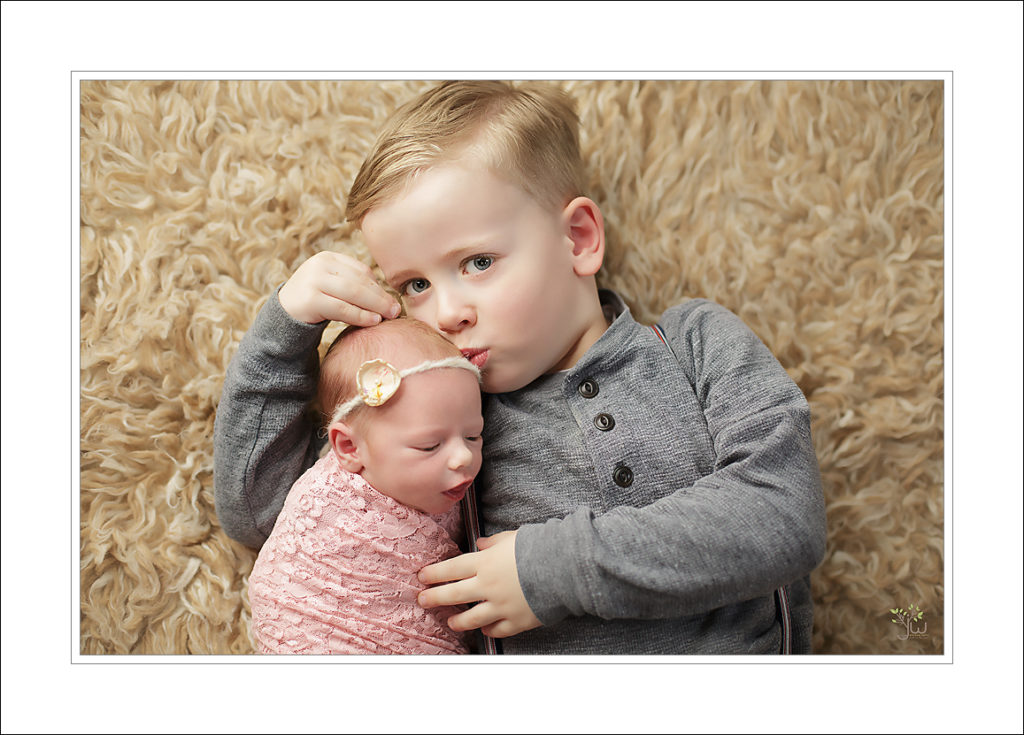 Follow me on Facebook Here
________________________________
Contact me to book your Baby's newborn session
Jennifer Wilcox Photography is located in Puyallup, Washington.  Jennifer is Puyallup's premier newborn photographer.  As a professional photographer, Jennifer captures maternity, newborn and baby, portraits for families at her home studio in the Seattle, Tacoma and Puyallup metro areas.