Lakewood Baby Photographer ~ Marit's Birthday Session
Once she was a baby….
Just a year ago I was busy doing the newborn photographer thing and photographing this brand new princess.  She was so tiny and precious and such a good little sleeper for me.  I still remember how sweet her big sister was to her.  To look back at her newborn photography session click here.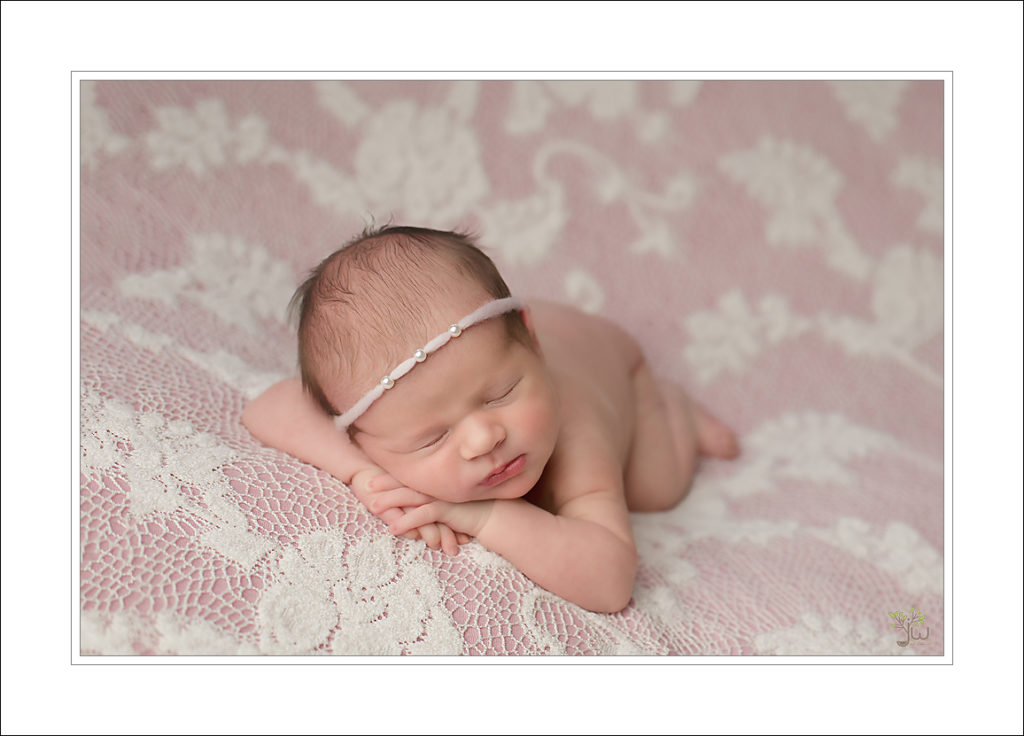 Now she is a toddler…
Every time I have a mother email me about booking a milestone session for their baby I have to go back and look at their baby pictures to check their birthday because I just can't believe it is already time for a birthday cake! I have seen Marit a few times throughout the year for mini sessions around the holidays and she still was a baby in my head.  But the little girl I saw at the studio was most assuredly a toddler.  She played, laughed and stood like a champ.  Her personality is unfolding day by day and it won't be long before she is talking and racing around the house with her big sister.  I think of my girls and how happily they have played together for so many years now and think this is just the beginning for these two beauties.  At only a little more than a year apart they will be so close and share so many things together.  I am so happy they have each other.
My favorite part of Marit's session what watching her enjoy her cake pop.  Her mom opted for a less messy way to celebrate her birthday and a cake pop was BRILLIANT.  She has shared them with her sister before, but never had her very own.  She was so happy.  So many cute pictures.  It was the perfect alternative to a cake smash.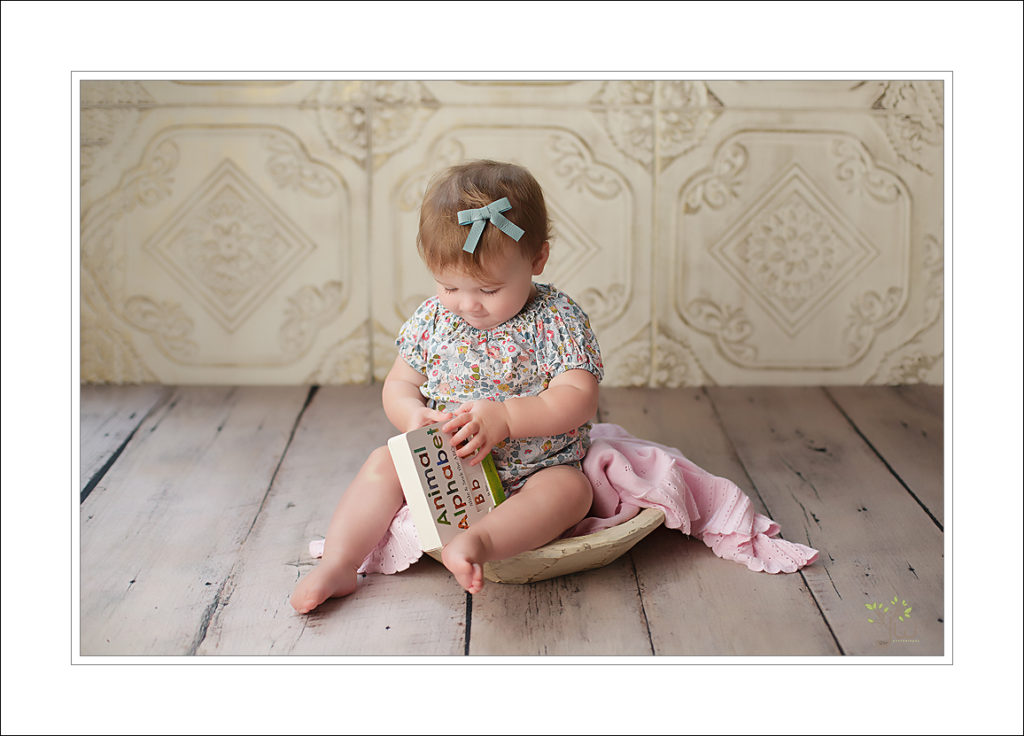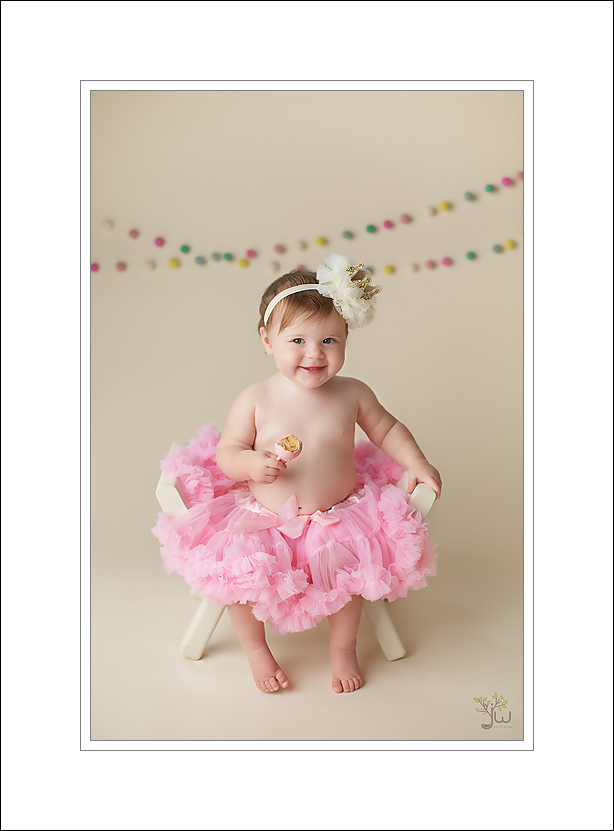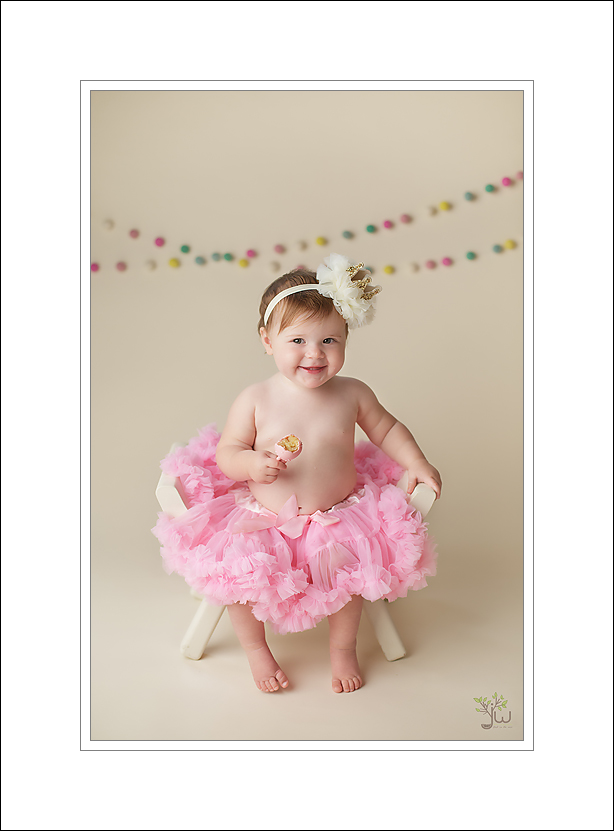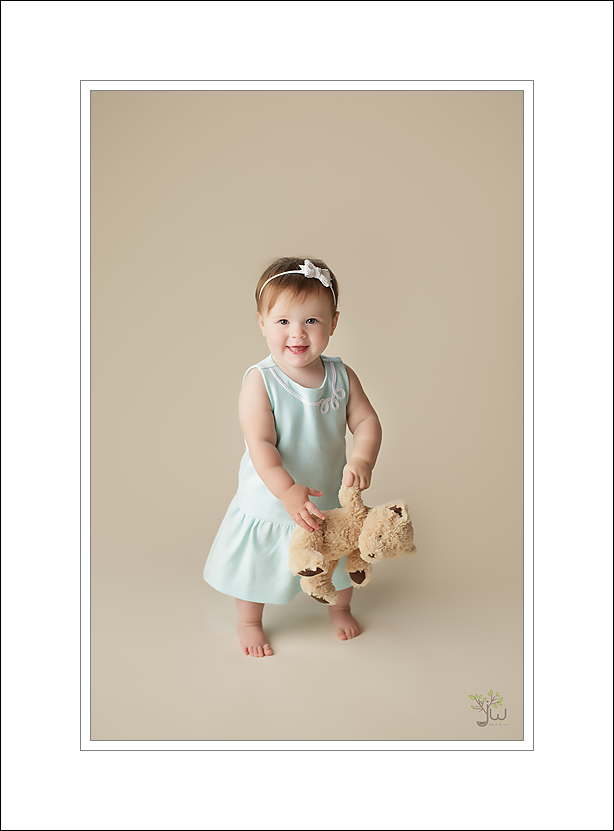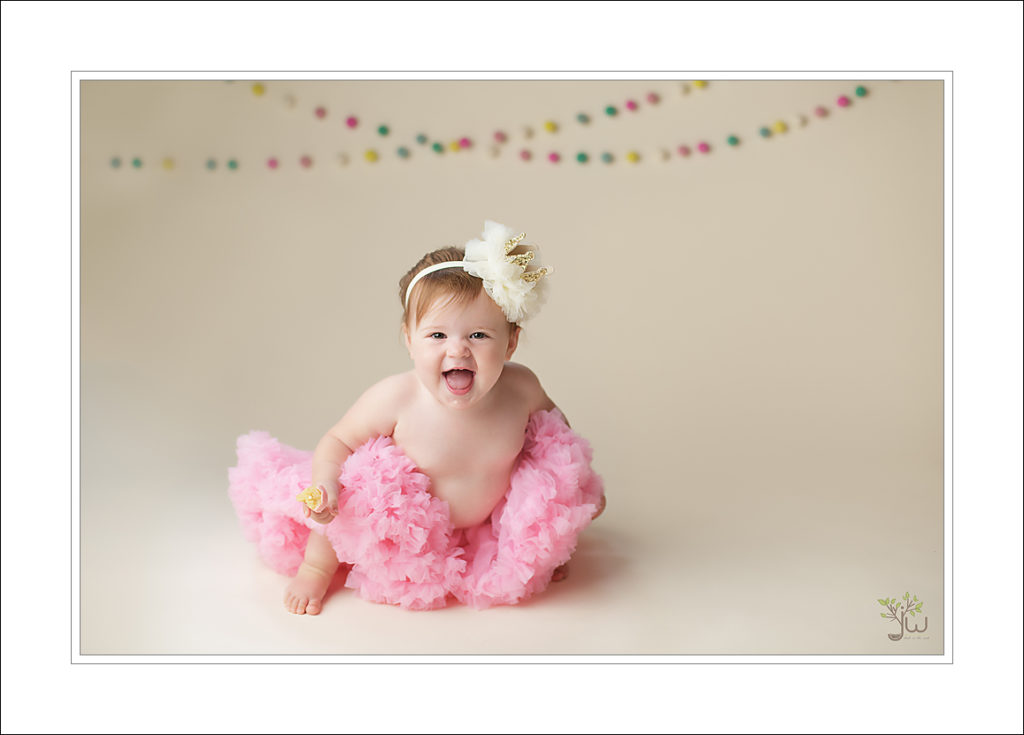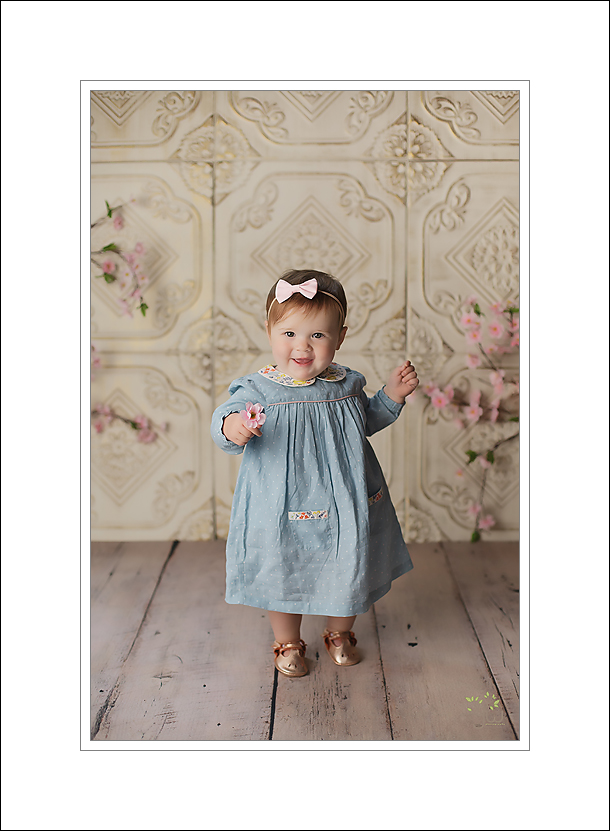 Contact me to book your Baby's milestone photography session
Jennifer Wilcox Photography is located in Puyallup, Washington.  Jennifer is Puyallup's premier newborn photographer.  As a professional photographer, Jennifer captures maternity, newborn and baby, portraits for families in the Seattle, Tacoma and Puyallup metro areas.