Lakewood Baby Photographer, What Do You See?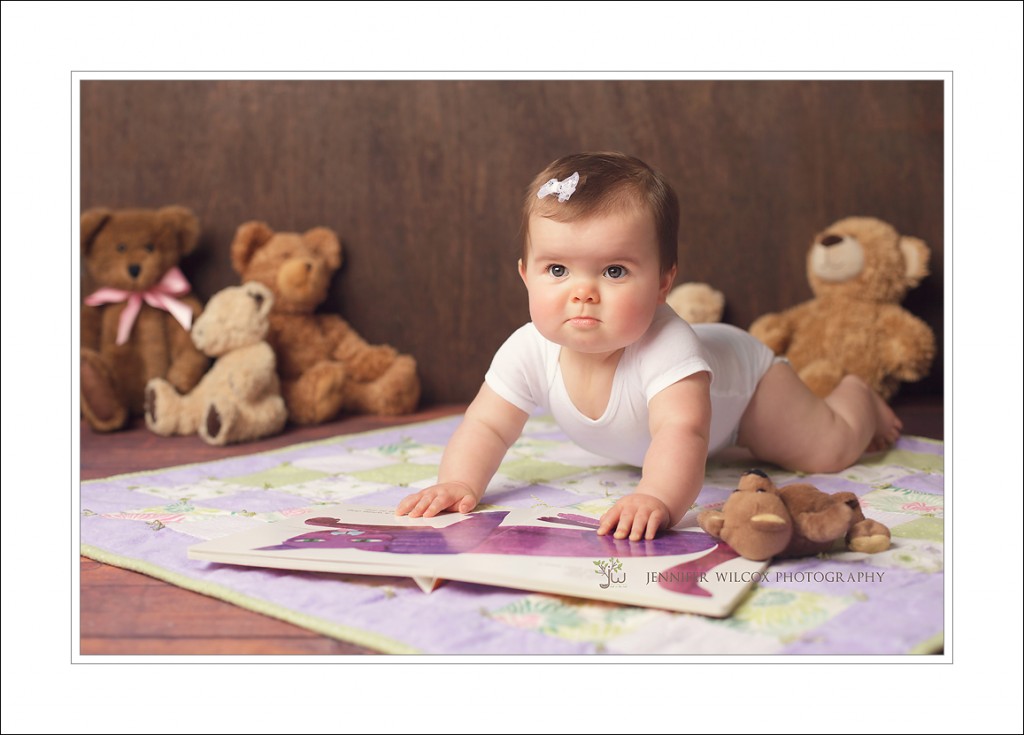 What I see is a darling baby girl with a bright future!  As a Baby Photographer there are many things that I love about my job, but my favorite is to see parents that are trying really hard to give their kids the best future possible.  Few of my clients probably know that I have a degree in elementary education.  During my years in school I became more and more aware of my passion for children's literature.  Way back in the high school days I took an exam that was supposed to tell me which occupations I had an aptitude for and would make me happy.  First on the list was being a bee keeper.  (they didn't ask me if I was allergic to bees)  Second was a librarian.  At the time I felt like those results were so demeaning.  I have since learned better.
We have a room dedicated in my home as a library, with bookcases full of books, soft cozy chairs to cuddle up in and a little table perfect for a studious child.  My husband told me a few years ago that I had a book buying addiction.  So I have slowed things down since then.  I love to read to my children.  They know that if they come to me with a book I will stop what I am doing to read it to them.  Someday I hope to volunteer on a children's wing in a hospital and read and preform puppet shows for the children.
I asked Loraligh's parents to bring some of her favorite things just as I do with all of my baby portrait clients.  I am always happy when books are in the tote bag.  I got the set already for this little lady and just happened to open it to her favorite page, which just happened to match her blanket perfectly!  Reading is a gift we give to our children.  It opens up worlds of imagination, teaches them how to command their language, gives them tools to expresses themselves and so much more.  Sometimes people ask me if I am "passionate" about photography.  The answer is that I love it, it makes me happy, but no….not passionate.  I am however, PASSIONATE about children's literature!