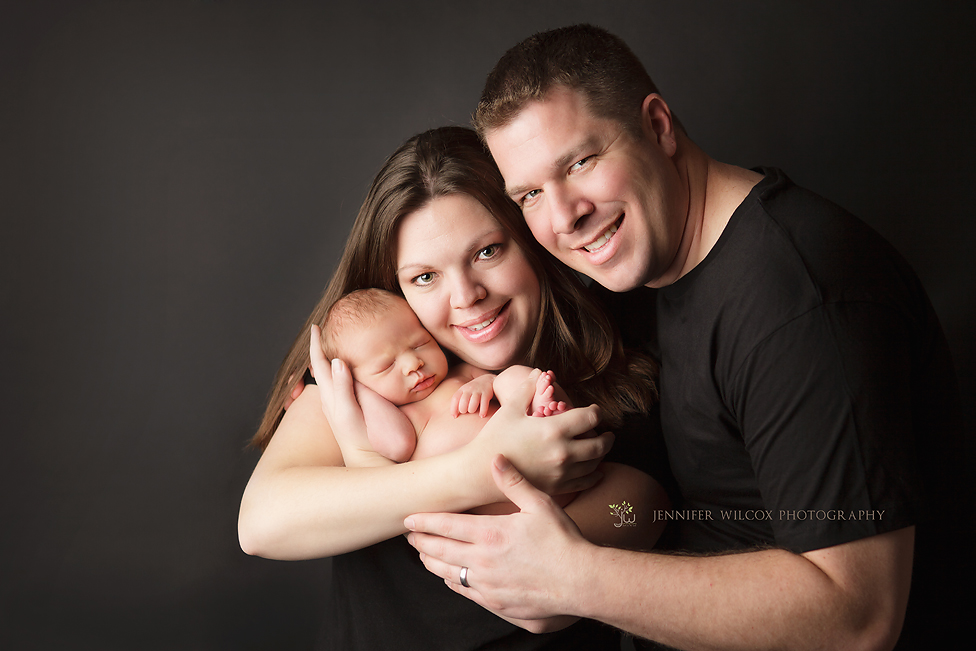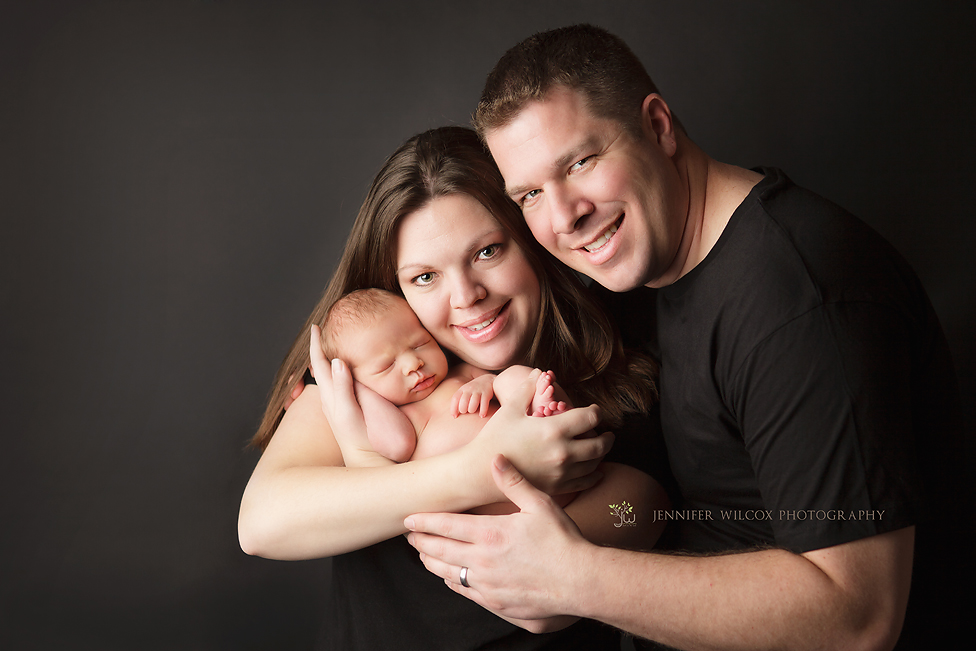 As a newborn photographer I get to meet many amazing brand new Moms and Dads.  As I work on soothing their babies into sleep nirvana I like to get to know them.  Every couple is so unique.  One of my favorite things to ask is to hear the birth story of their brand new little baby.  Anna and Scott's story made me cry.  I asked special permission to share a little bit of the miraculous life of their son, Benjamin.  Many women suffer throughout pregnancy.  For some it is a blissful period but for many women it is a sacrifice.  Anna's pregnancy was not easy.  Sick throughout all nine months she had to frequent the hospital for sessions to re-hydrate with IV fluids.  I can't imagine.  Three months of sickness seemed like a never ending sentence to me.  I just can't even fathom enduring nine months.
When it came time for Benjamin to arrive, there were the usual hours of labor.  But his little heart wasn't staying strong.  The usual monitors were put into use but he just wasn't finding his way.  Anna was prepped for an emergency C-section now totally physically exhausted.  As her little son was delivered there was no sound.  He did not cry.  He didn't move.  He didn't breath.  Physically and emotionally spent Anna and Scott watched as a team took their little son away to his own corner of the room and fought to help him take his first breath.  Thank God for modern science!  Thank God for miracles.  Thanks God for having tender mercy on this little family.
My volunteer work puts me in hospitals rooms where that scene has played out and it wasn't part of God's plan to put the breath of life into sweet babies.  Sometimes in spite of all that can be done, and all of the prayers, some little ones don't get to go home in their mother's arms.
But Benjamin is here!  What a miracle a breath can be.  I am so happy that Anna and Scott were one of the lucky ones.  When I look at this portrait of their perfect little family I am so thankful to know their "story".  It renews my faith, makes me cry a little, but more than anything makes my heart pound with gratitude.