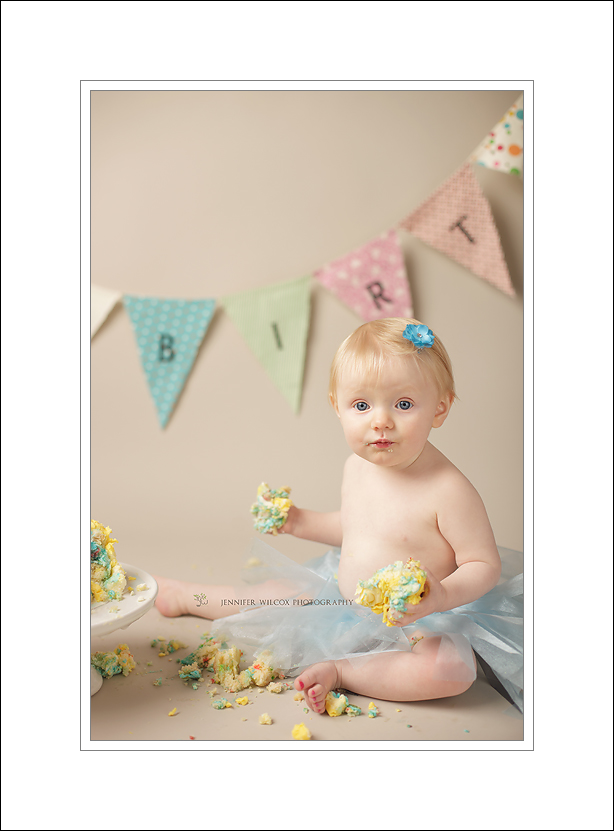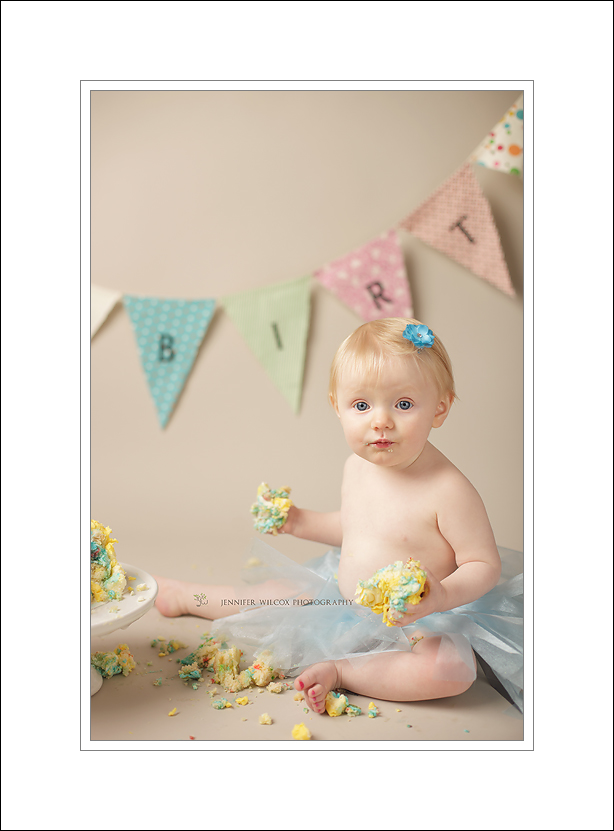 Rachel, bless her heart, didn't want to have anything to do with the beautiful cake her mommy had made her.  We couldn't even hold her above it without this little porcelain sweet heart breaking into a panicked fit.  There wasn't going to be any baby photography going on, that was for sure.  I didn't know what to do, she was TERRIFIED.  How can you be terrified of cake and frosting???  The only thing I could think of was to give her time, not push her and to play some music to distract her a little bit.  It took a while……
And then…a miracle!  I am amazed looking at her session images that the pictures I have are of the same girl that wouldn't even step foot in the vicinity of her cake.  She was my best cake smasher ever.  By the end of Rachel's session she was tearing into her cake with both fists.  Turns out all she needed was a little taste.  What a riot it is to see this timid princess go after her cake so ferociously.  She was still pretty dainty with the eating (not a lot of frosting on that cute little face), but look at that mess!
Job well done Rachel!  That is definitely something to proudly add to your baby resume.  Cake smash….check!