Newborn Photographer l New Props!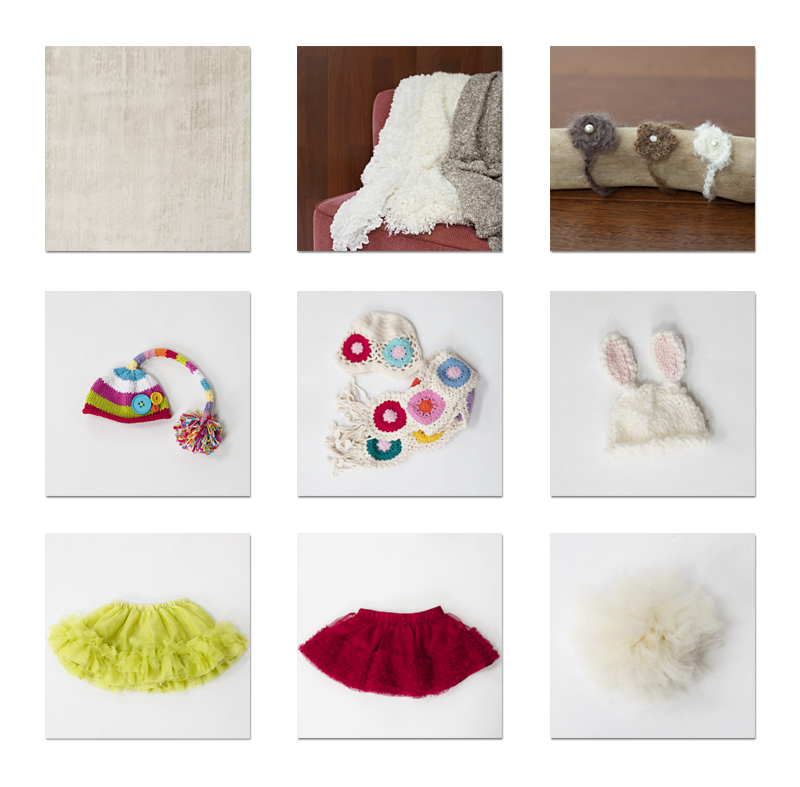 1. Beautiful new backdrop!  Hand textured and painted.  (A prize from the WPPI trade show)
2. Three soft and beautifully textured blankets to pose baby on!
3. Gorgeous knitted headbands!
4.A super fun and color hat!  Trying to find something fun for my baby boy clients!
5. A new hat for some of my big baby girls.  Trying to build up my one year old baby prop supply!
6. A special hat for all of my upcoming Easter babies!
7. Love this lime skirt for my crawling girls!
9.  Can't go wrong with a red skirt.  Just a good staple!
10.  I love this little newborn puff.  So much more realistic than a full tutu for my tiny ladies!