Normandy Park Newborn Photographer ~ Glimpse Of Summer
Maia's parents came to see me for newborn photography from Normandy Park.  I felt a little silly having to ask where that was.  I guess I need to get out more!  I was so grateful for a beautifully warm day last week.  I have been challenging myself to try to take more outdoor portraits this year.  As a professional photographer I set goals for myself to stretch and grow.  Mastering outdoor shots like this one is one of my goals for 2014.  I have been so blessed with a beautiful backyard.  As I was photographing sweet, precious Maia in my nest in the studio, I keep thinking about how great it would be to carry her outside.  With an 80 degree day, and her all bundled up, that was a total possibility.  I left Mom in charge of watching over her and stepped outside to scout for a perfect spot.  This little gem was right around the corner.  I am so very excited to share it with her family.  Summer is almost here and hopefully that will mean even more of these unique and natural set ups!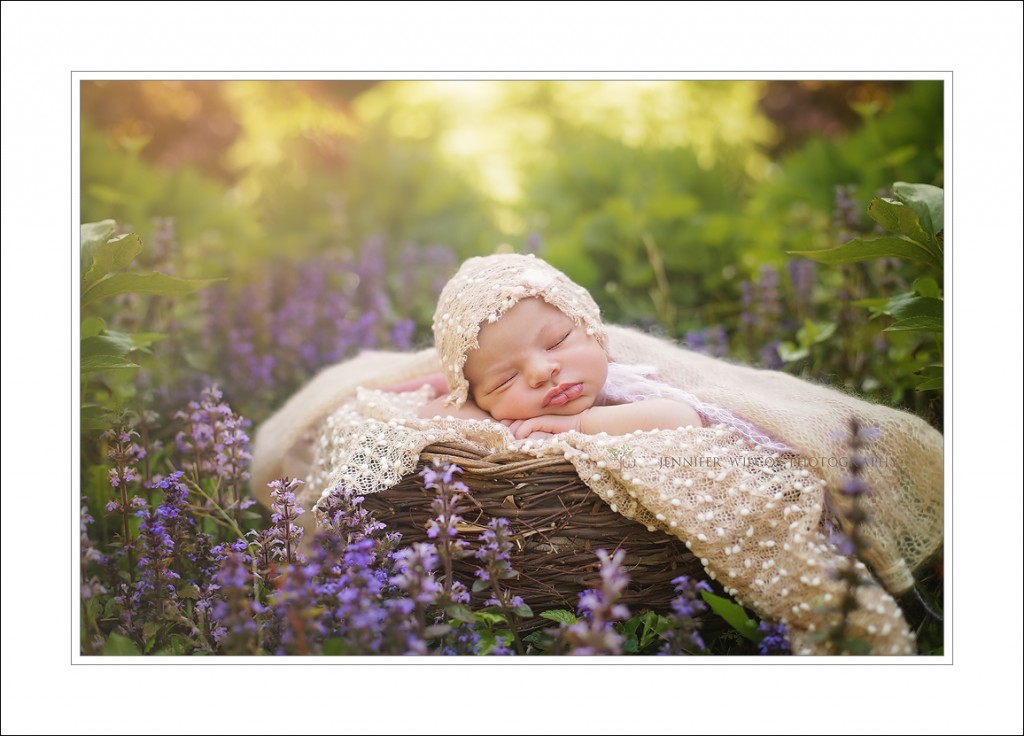 I am so thankful to be a part of celebrating the arrival of a baby.  Being a newborn photographer brings me so much joy.  Celebrating a baby's first  moments with a family is such an honor.  Thank you to the Pamela and Omar for choosing me to be your photographer.
If you are looking for a Seattle or Tacoma area photographer check me out. If you are planning to book a session please check out my portfolio and be sure to prebook. It always makes me sad to turn families away because I don't have any availability. You can contact me by using the contact form at the top of this page.
Become a fan on Facebook  and keep up with the latest studio news, see new set-ups and current availability.
Don't forget to leave a comment and hit the Facebook like button.  Thank you for stopping by.