Port Orchard Baby Photographer ~ Daddy's Boy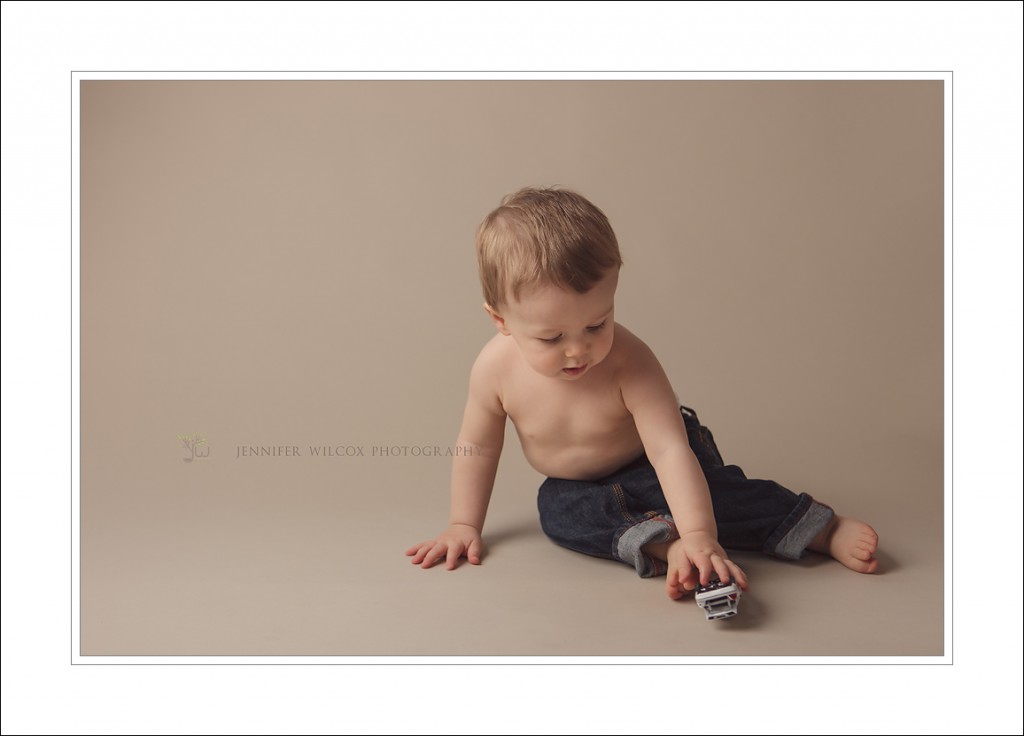 Up on the blog today is a little guy whose parents come see me me from Port Orchard for baby photography.  I always hope that my clients that have to travel a ways to come see me find it well worth their time and gas money.  So many of my clients come from places at least an hour away.  It makes me feel like I have to be really on top of my game to get great images for them.  For me, reshoots are not an option.
When I prep parents for their baby's session I always ask them to bring their child's favorite toys.  They are very helpful in making little ones feel more comfortable in a strange new place.  They also play a role in getting baby to smile sometimes.  And every once in a while they become part of a portrait themselves.  One of Nolan's favorite toys is his police car.  I knew when I saw it that I had to work it into some portraits.  Nolan's daddy is a police officer, so how perfect for this.  There are others that show the car better.  But this is the one that really speaks to me.  Something about the total genuine way he is playing with it, makes me swoon.
I love my job.  That is all.  Thank you to the H family for being wonderful, wonderful clients over this last year.  Happy birthday to their easy going handsome boy!