Puyallup Baby Photographer ~ Baby Eyes
I can only image that as this baby girl's mother looks into those huge baby blue eyes she can see her whole world.  Getting lost in those eyes you could see your past, present and future.  When you are a Puyallup Baby photographer you get to see lots of beautiful eyes.  It is always the spot I have my camera focus on.  I want a child's eyes to be the the lure that draws people into looking at a portrait more closely.
Large Baby eyes smiling joyfully at me,
Baby eyes as blue as can be.
Two deep pools most innocent and bright,
To me are symbols of sheer delight.
May I greet you every single day?
For you are sunshine on my way.
Other people see you smile so sweet,
All are happier when you they meet.
Eyes are the windows to the soul,
No difficulties for you reaching your goal.
So sweet baby go on life's way,
Those Baby eyes have much to say.
– Bernard Shaw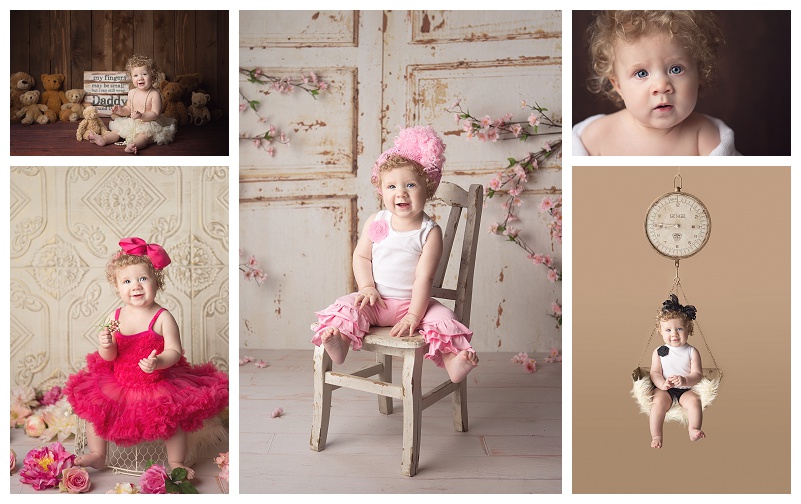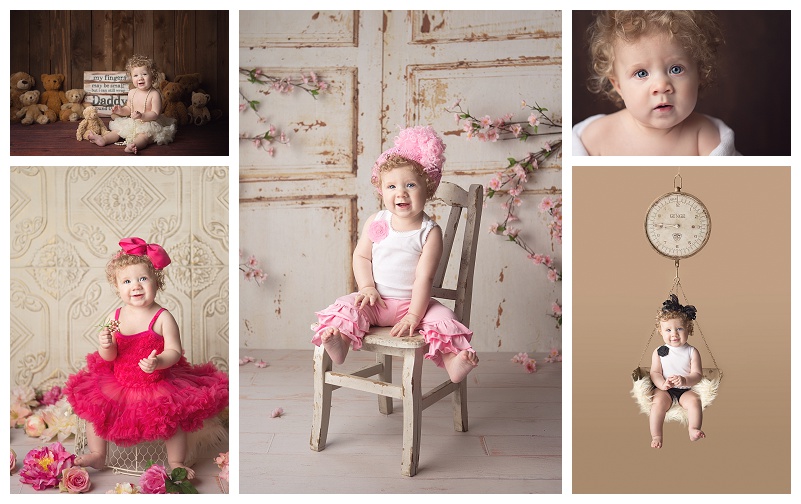 I am so thankful to be a part of celebrating a baby's first year with a birthday photography session.  Being a baby photographer brings me so much joy.  Capturing a baby's first milestone moments for a family is such an honor.  Thank you to Harper's family for choosing me to be your photographer.  What a pleasure it has been to photograph your three babies!!
If you are looking for a Puyallup Baby photographer check me out. If you are planning to book a session please check out my portfolio and be sure to prebook. It always makes me sad to turn families away because I don't have any availability. You can contact me by using the contact form at the top of this page.
Become a fan on Facebook  and keep up with the latest studio news, see new set-ups and current availability.
Don't forget to leave a comment and hit the Facebook like button.  Thank you for stopping by.