Puyallup Baby Photographer – Sing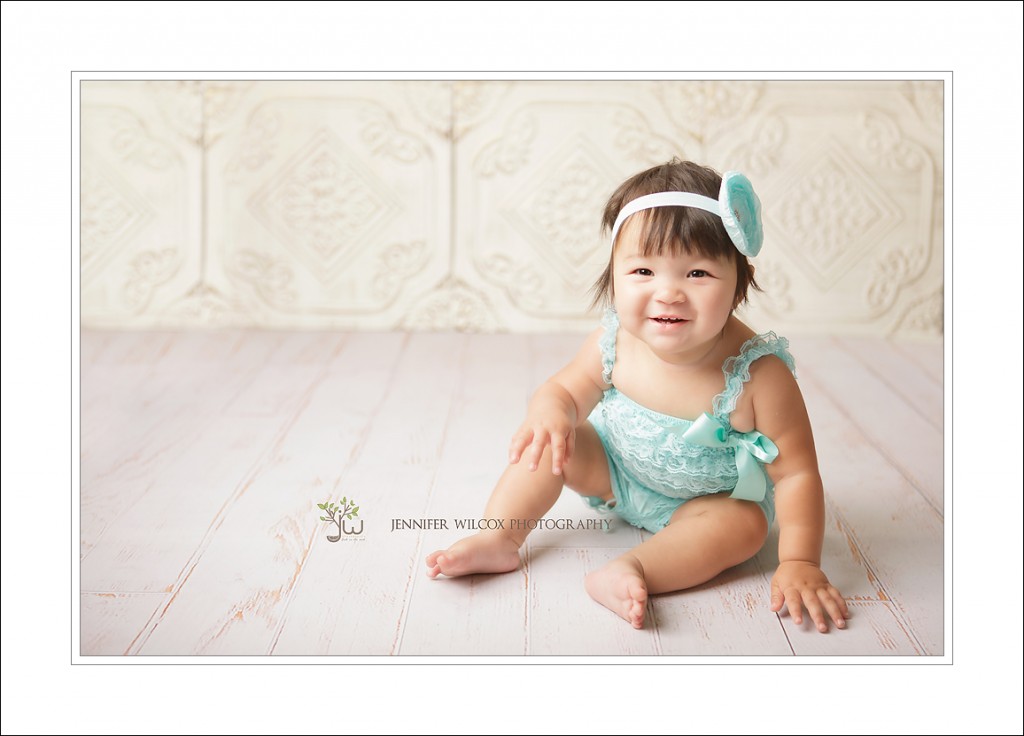 As a baby photographer I have a few tricks up my sleeve to help bring out shy smiles.  Some babies like my little toys, some babies respond to tickles, a few like silly sounds, some like playing peek-a-boo.  All babies respond to song.  Sometimes it takes me a moment to find the right tune.  I start out slow and soft and sometimes I need to go all the way up to a high energy tune.  But there is always a sweet spot.  Audrey's Mom and Grandma helped me find the perfect song to bring out her little smile.
I think singing to your child is a dying art.  If your mother didn't sing to you.  If you don't know a handful of lullabys and silly songs, go to the book store.  By a book or a CD and learn a few.  Your baby doesn't care that you don't sound like Adele or Pink.  Your voice is tailor made just for her!  I wish I had sang more to my children.
Here is a good place to start!
An audio book for you and your baby