Puyallup Newborn Photographer ~ Magic
Newborn Photographers are like wizards.  We have magic up our sleeves.  I love that I can create beautiful works of art for my clients by combining shots I take in the studio with product shots I have taken to be used at will in creating one of a kind pieces of art!  No, I did not hang this beautiful baby girl from this cherry branch.  I couldn't if I wanted to.  Cherry trees don't bloom in August!  But thanks to some careful planning I have this lovely branch at my disposal.  I take a little bit of this and a little bit of that, use my magic eraser and wa-la!  I hadn't even planned to do this shot.  Harper's mom asked me about it.  Harper was being such a good sleeper.  And I knew it would look amazing in her nursery above her crib!  So we did it.  And I love it!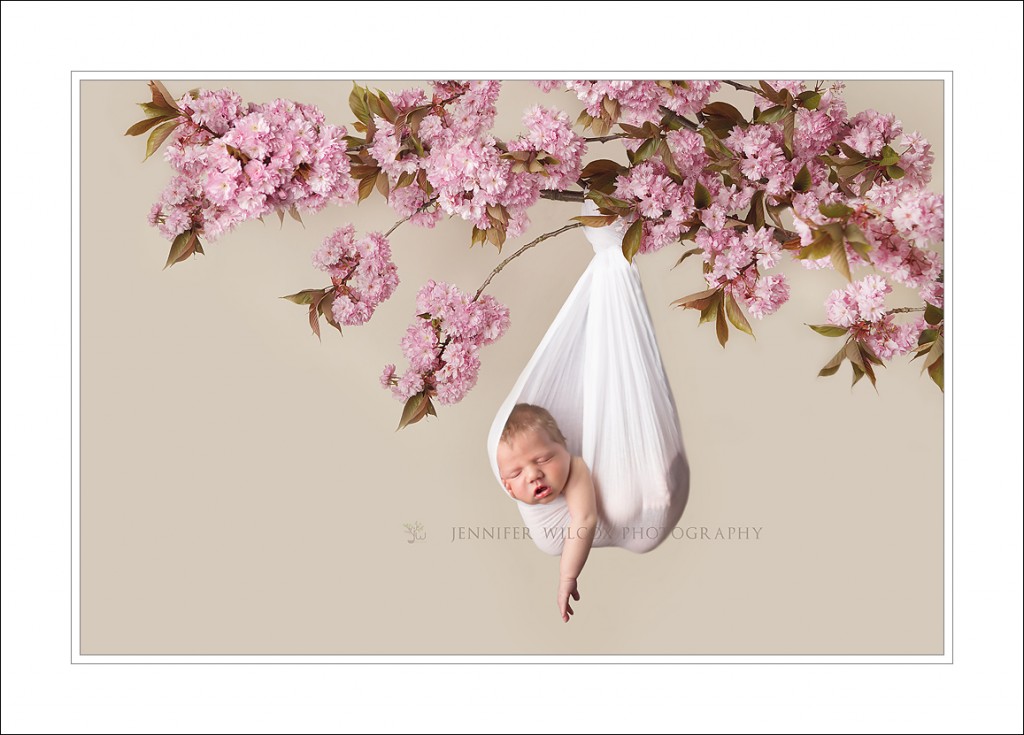 I am so thankful to be a part of celebrating the arrival of a baby.  Being a newborn photographer brings me so much joy.  Celebrating a baby's first  moments with a family is such an honor.  Thank you to the Henderesn family for choosing me to be your photographer and for inviting me to be part of the arrival of your precious baby.
If you are looking for a Seattle or Tacoma area photographer check me out. If you are planning to book a session please check out my portfolio and be sure to prebook. It always makes me sad to turn families away because I don't have any availability. You can contact me by using the contact form at the top of this page.
Become a fan on Facebook  and keep up with the latest studio news, see new set-ups and current availability.
Don't forget to leave a comment and hit the Facebook like button.  Thank you for stopping by.