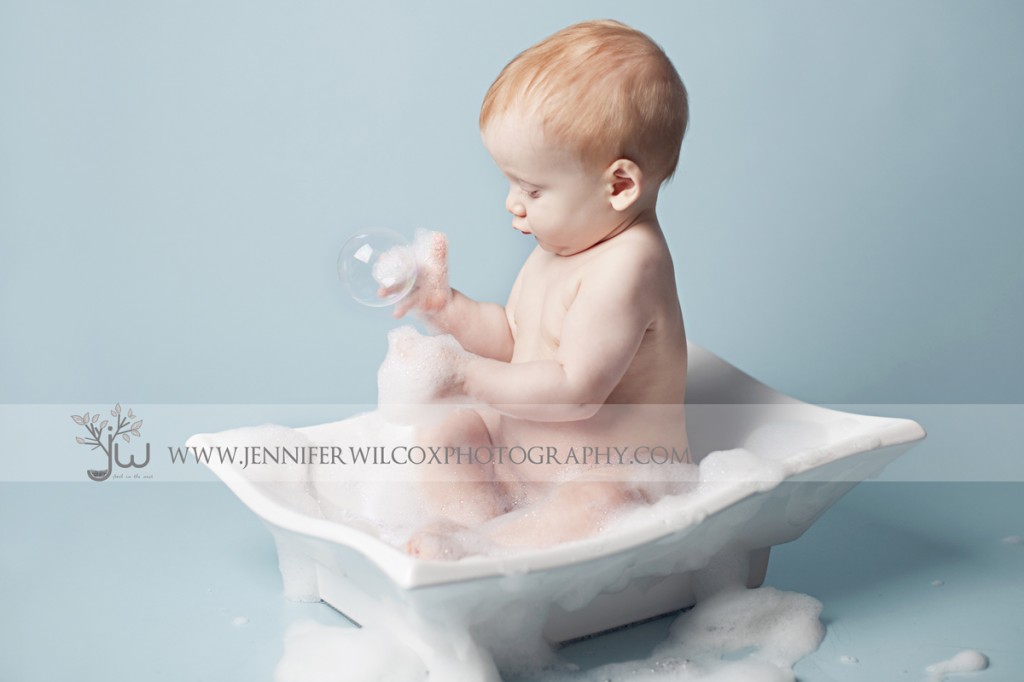 Newborns aren't the only subjects that make this photographer giddy!  I love, LOVE babies of any age.  Especially when I got to create their newborn portraits and get to see them grow as they come back to see me in the studio.  Joey is 8 months old!  I can't believe it has been that long all ready!  Click
HERE
to see him as a newborn, he's grown a lot hasn't he?  It is a wonder we can ever remember our babies as babies.  With all the sleeplessness and exhaustion on mommy's end and all the rapid growth and development on baby's end.  All I can say is thank goodness for your photographs right!?
I know you have seen a baby in a bath before.  But have you ever seen a baby with such perfect porcelain skin transfixed with a perfect bubble lingering on the edges of his fingertips?  I didn't think so.  This was a miracle shot.  Joey's super awesome big brother was the very best assistant ever!!  He is totally hired!  What a lucky little man to have such a wonderful and patient big brother.
I am really looking forward to giving Joey's portraits to his family this next week.  They are all precious and I feel like I totally hit a home run.  As I edited I couldn't help but think of one of my portraits tucked away in a special little book being discovered by Joey's future grand daughter….I LOVE my job!