Seattle Baby Photographer ~ Baby Doll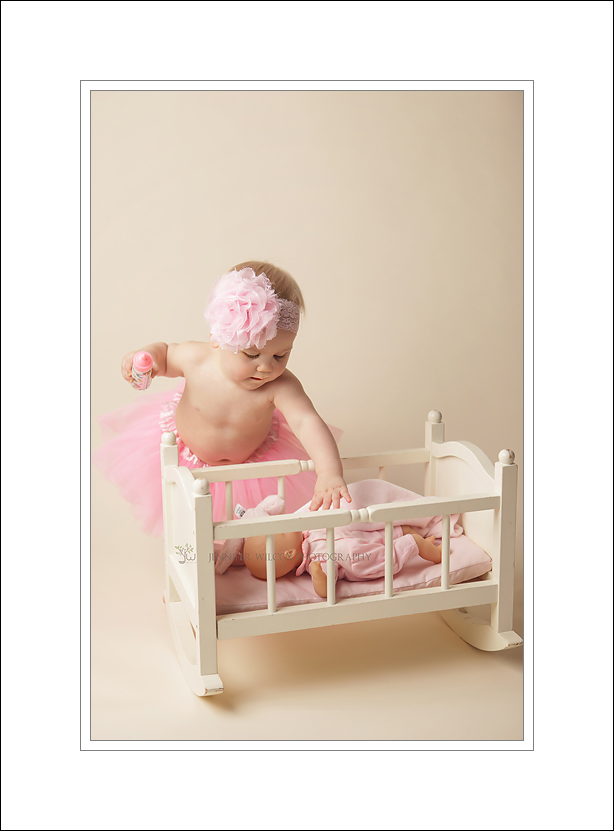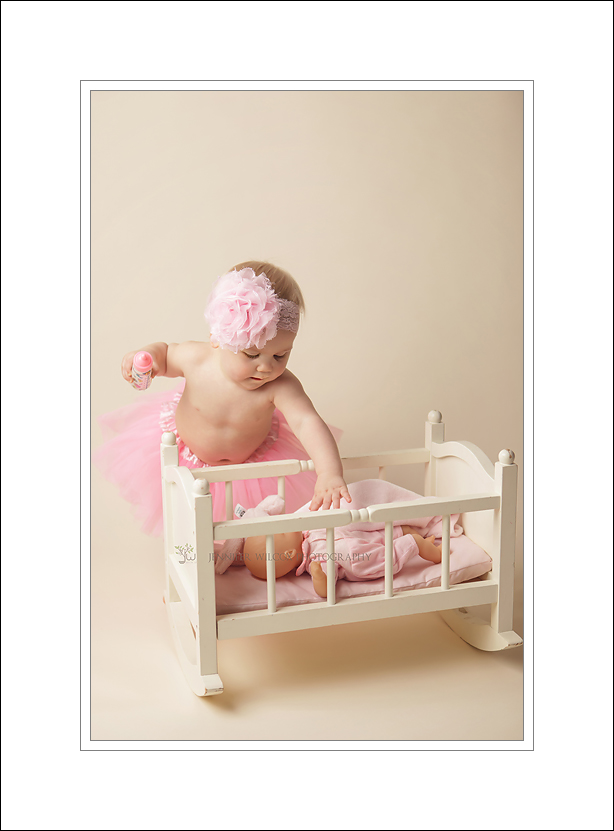 Brynn's mom saw a friend's newborn portraits that I had taken and decided to book a session with me to celebrate her baby's first year with a cake smash.  I love that my work speaks for itself.  I love that clients are happy with their experience with me and refer their friends.  Word of mouth advertising is the very best.
Bynn's mom was the most prepared mom I have ever had.  If I could afford an employee I would be begging her to drop her job and rush to my aide.  She had the best tricks up her sleeves to get her daughter's attention and to help win her cooperation.  Fun songs, silly phrases, the perfect bag full of attention getting toys.  She also brought lots of things to nudge my creativity and great outfits for me to choose from.  That is the perfect combination.  Some parents worry about "packing up the house" and bringing too much.  There has yet to be "too much".  I love having choices.  I also love knowing if there are things that your baby does that really are "them" so we can try to capture that.
Brynn loves her baby doll.  My heart melted right away when her mom shared that with me.  I was transported back in time 6 years ago when I had a little girl Brynn's age.  She too LOVED her baby doll.  I wanted desperately to capture her love for her doll.  It was one of the first times I sought out a professional photographer.  I just HAD to have those memories of her sweet imaginative play FOREVER.  They are still some of my favorite images of all time!  True treasures.  I wanted to recreate that joy for Brooke.  I am so excited to share these with her.
In case you want to see the inspiration and the joy of my heart…..
Here is my daughter Sara, portraits taken by Sara Wilhelm.