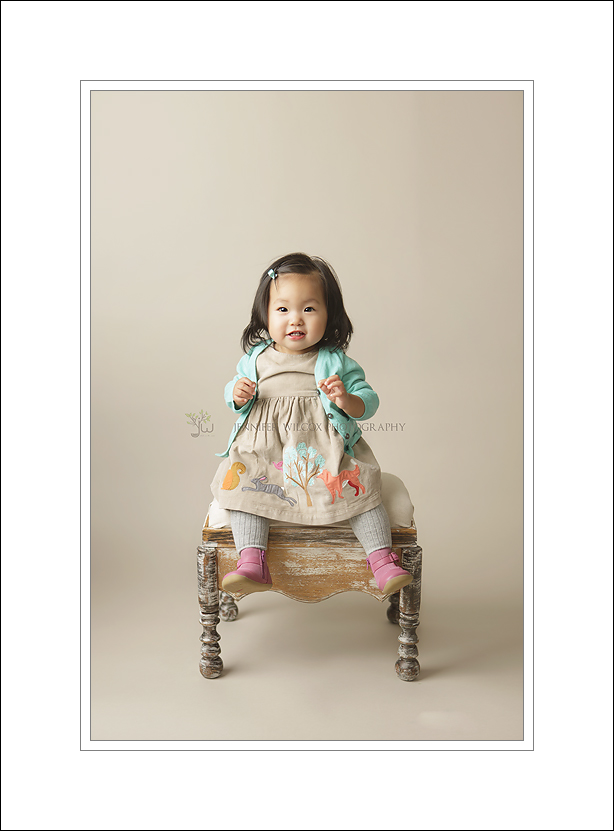 I LOVE being a baby photographer!  It makes me so happy to get to know families and to photograph their newborns throughout their first year!  Peyton is one!  I can't believe it.  I still think of her as a newborn.  Maybe it is because I have a huge print from her newborn session displayed in my studio.  But it seems like just yesterday.  Never mind that I saw her a few months ago for a "sitting" session around her 6 month milestone.  I feel like Peter Pan had it right all along.  Little boys and little girls should never grow up.
Which reminds me of one of my all time favorite songs, "Never Grow Up" by Taylor Swift.
Your little hand's wrapped around my finger
And it's so quiet in the world tonight
Your little eyelids flutter cause you're dreaming
So I tuck you in, turn on your favorite night light
To you everything's funny, you got nothing to regret
I'd give all I have, honey
If you could stay like that
Oh darling, don't you ever grow up
Don't you ever grow up, just stay this little
Oh darling, don't you ever grow up
Don't you ever grow up, it could stay this simple
I won't let nobody hurt you, won't let no one break your heart
And no one will desert you
Just try to never grow up, never grow up
http://www.youtube.com/watch?v=I-yi-r96tis
Little people are just so much more fun than big people, lol!  Happy birthday to one of my favorite little girls!