Seattle Baby Photographer ~ Playmates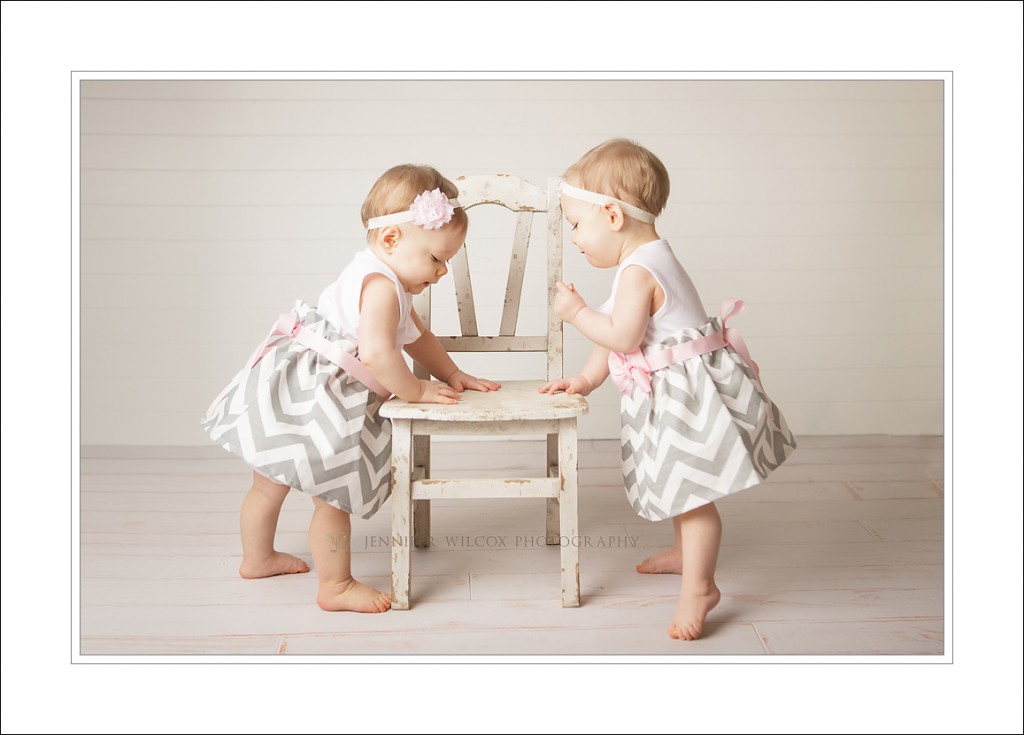 As a Seattle Baby Photographer I get to meet lots of pretty cool little babies.  But It wasn't until this last month that I had an opportunity to photograph identical twins.  Meet Charlotte and Lauren.  I chose this image to share for their sneak peak because I feel like it represents the twin dynamic.  Two babies means a friend to explore new things with.  A sister to learn and grow with.  A playmate.  A partner.  And two very different personalities.  Just because you're an identical twin doesn't mean that you are exactly the same as your twin.  That was evident at their session.  If Lauren was OK with a set, Charlotte was not.  Charlotte liked cake, Lauren did not.  Almost every single one of their portraits ended up being a composite where I had to put two pictures together in order to get one with them both looking good in one.  I can only imagine the energy it takes to be parents of multiples.
On another note….Thank GOODNESS for fruit puffs!