Seattle Newborn Photographer ~ A Father's Place
A Father's place is to preside, provide, to love and teach his children.  These are the lyrics to a song I have been teaching my children.  When I look at this image captured during Maverick's Seattle newborn photography session, that is exactly what comes to mind.  The reason we (as a collective ) love images like this, baby's seen in the strong hands of their fathers, is because we all know those truths.  Father figures are one of the pillars of the family.  The magic in images like these is not just the juxtaposition of tiny baby and adult hands.  It is what we read into the image.  I see a Dad who is ready to give his all for his son.  A Dad who has the strong desire to stretch from his duties to a loyal and true mate to his his wife – to a guardian, teacher and confidant to his son.  I see hands that will hold, hands that will heal, hands that will strengthen a growing boy.  I see how one life is so carefully reliant of the balancing act those hands will preform day in and day out.  I see tenderness and love.  A Father's place is to be and do all those things.  Maverick looks to be in very capable hands to me.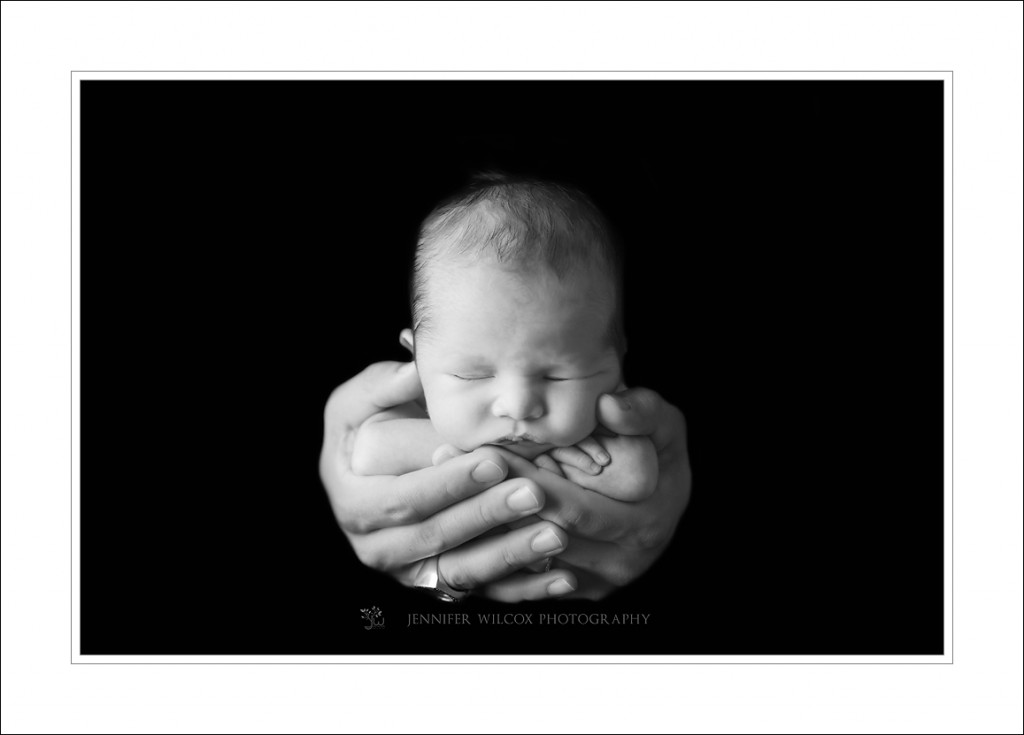 I am so thankful to be a part of celebrating the arrival of a baby.  Being a newborn photographer brings me so much joy.  Celebrating a baby's first  moments with a family is such an honor.  Thank you to the Mozaffarian family for choosing me to be your photographer and for inviting me to be part of the arrival of your precious baby.
If you are looking for a Seattle or Tacoma area photographer check me out. If you are planning to book a session please check out my portfolio and be sure to prebook. It always makes me sad to turn families away because I don't have any availability. You can contact me by using the contact form at the top of this page.
Become a fan on Facebook  and keep up with the latest studio news, see new set-ups and current availability.
Don't forget to leave a comment and hit the Facebook like button.  Thank you for stopping by.