Seattle Newborn Photographer ~ Namesake
Meet Vienna.  A pretty name for a pretty baby girl.  I love being a Seattle newborn photographer.  I got to meet Nathan and Haley a few months ago when they came to visit me for a maternity portraits.  I have been excitedly awaiting the arrival of their first baby.  I knew with such a great looking mommy that she was going to be super photogenic.  Her parents named her Vienna Vay.  I teased them that it is a movie star name, meant for bright lights and a red carpet.
But there is more to her name than just its beautiful sound.  They loved the name Vienna but kept it secret, like many parents, until her arrival.  Vienna's Grandma, who Haley suspects has a gift for foresight, had a dream that they named her Sienna.  She was pretty close.  Vienna's middle name, Vay is from her Grandmother.  I love when parents make their baby's grandparent's their namesakes.  It is a beautiful thing.  And Vay just sounds so beautiful with Vienna.  Haley brought her Grandmother's necklace with her to the session and asked me to incorporate it in Vienna's portraits.  I chose to have sweet baby girl hold the necklace, like she is holding tight to her roots.  I love sweet and simple personal touches like a Grandmother's necklace.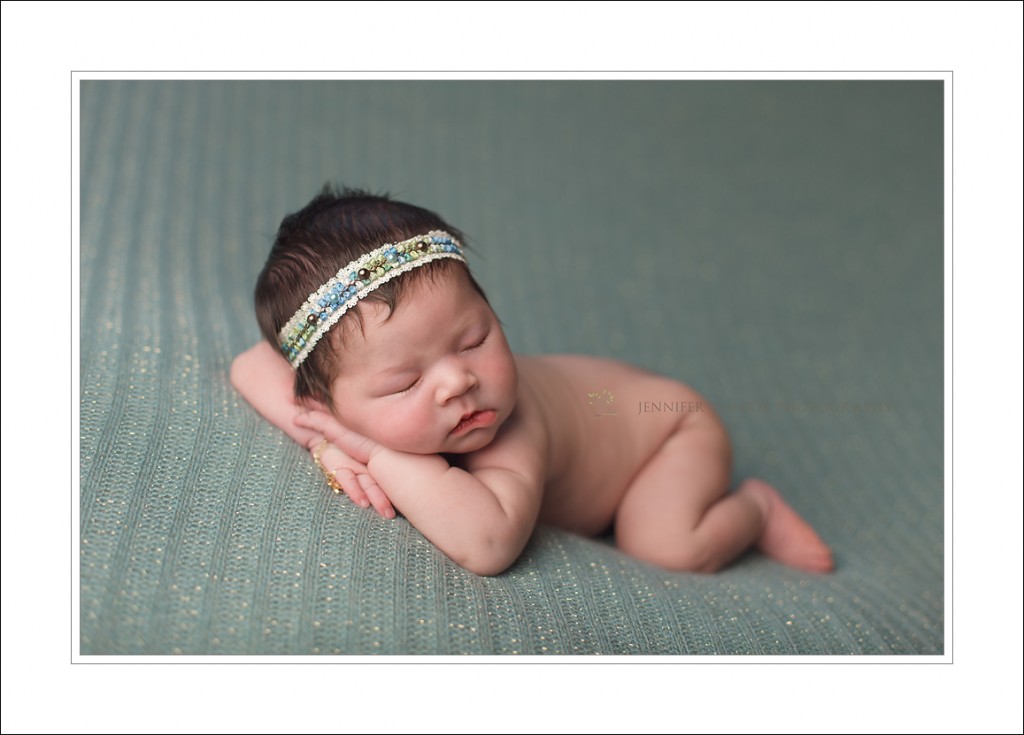 I am so thankful to be a part of celebrating the arrival of a baby.  Being a newborn photographer brings me so much joy.  Celebrating a baby's first  moments with a family is such an honor.  Thank you to the Nathan and Haley for choosing me to be your photographer.
If you are looking for a Seattle or Tacoma area photographer check me out. If you are planning to book a session please check out my portfolio and be sure to prebook. It always makes me sad to turn families away because I don't have any availability. You can contact me by using the contact form at the top of this page.
Become a fan on Facebook  and keep up with the latest studio news, see new set-ups and current availability.
Don't forget to leave a comment and hit the Facebook like button.  Thank you for stopping by.