Seattle Newborn Photographer ~ Proud
Alexander is the proud brother of a brand new brother!  I love doing sibling shots with boys using my wagon prop.  I feel like it just captures boyhood somehow better than any other prop.  I haven't seen Alexander since his own newborn session with me a few years ago.  He has grown to be such a handsome little toddler.  He was the perfect little fellow for me.  Cooperating with everything I asked him to do and he was so proud.  I think that is why this image of them together is my favorite.  Everything about his body language is screaming about how excited he is to be the big boy!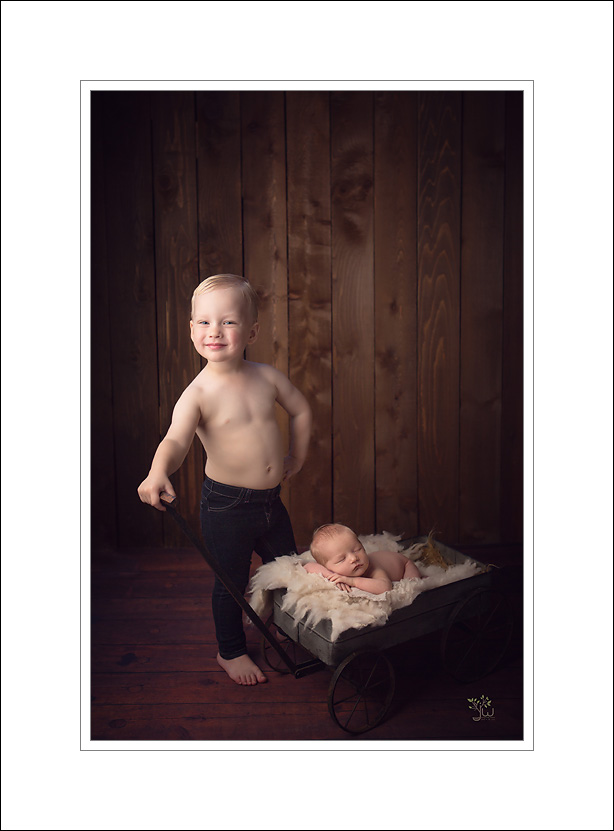 I am so thankful to be a part of celebrating the arrival of a baby.  Being a newborn photographer brings me so much joy.  Celebrating a baby's first  moments with a family is such an honor.  Thank you to the Paxton  family for choosing me to be your photographer and for inviting me to be part of the arrival of your precious baby.  I love when clients return to me as their families grow.
If you are looking for a Seattle or Tacoma area photographer check me out. If you are planning to book a session please check out my portfolio and be sure to prebook. It always makes me sad to turn families away because I don't have any availability. You can contact me by using the contact form at the top of this page.
Become a fan on Facebook  and keep up with the latest studio news, see new set-ups and current availability.
Don't forget to leave a comment and hit the Facebook like button.  Thank you for stopping by.