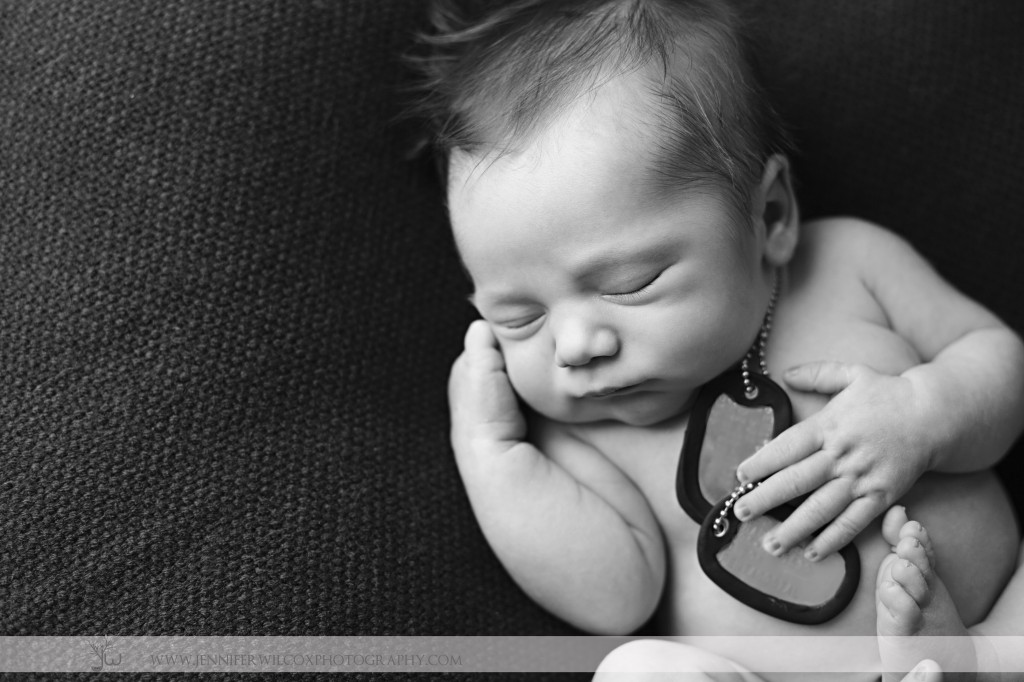 Cooper's Dad brought a special prop to his son's newborn photography session.  He brought his DOG tags to include in Cooper's baby portraits.  And of course it got me thinking…
As adults we get kind of complacent with life.  We get into a routine and lose some of the passion from our youth.  We've learned to value peace and quiet and there just isn't much that can coax us into action once we get comfortable with our routine.  And then a child comes.  And we have new motivation.  Something worth fighting for again.  A future to guarantee for our little one.  I wonder if Cooper's Dad's next deployment will be different then the others.  Now it isn't just his way of life, our way of life that keeps him marching on…It is a better world for his son.
Thank you to all of our soldiers who leave their homes and their little ones and go off to make our world a better place.  Thank you for securing a bright future for yours and mine.