Tacoma Baby Photographer ~ A Mouth Full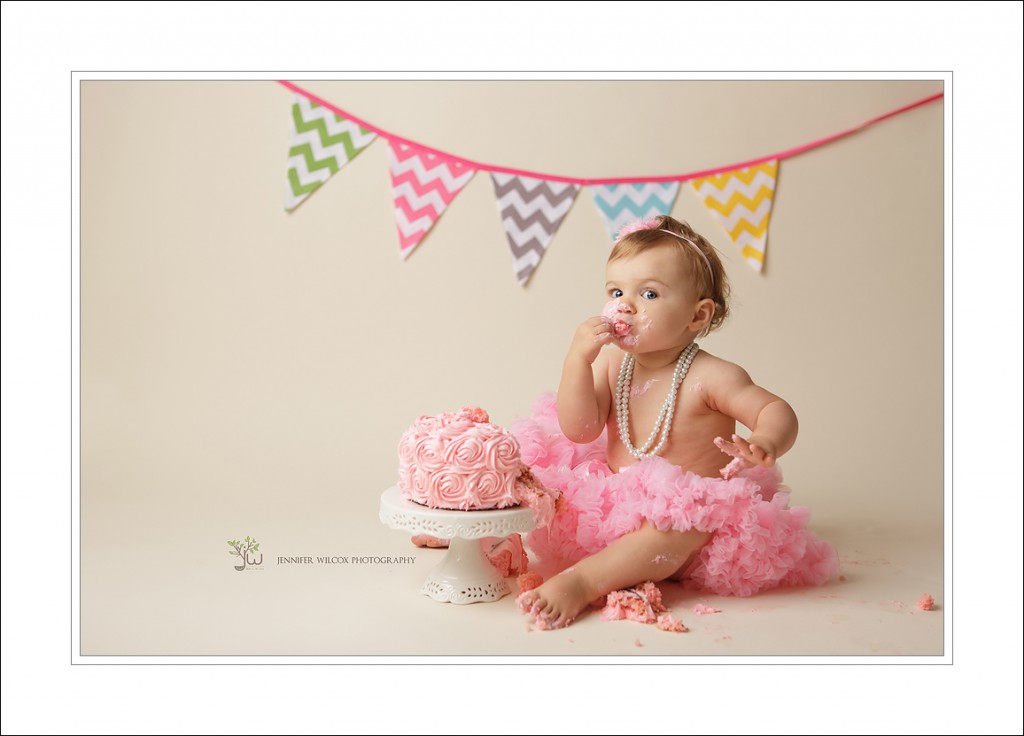 Seriously the only thing that slowed this busy little toddler down was a mouth full of cake, lol!
Two little eyes
Discovering what's new
Two little hands
Touching everything in view
A sweet little voice
Asking you why
A mischievous smile
And a whimpering cry
Two little feet
Jumping on the floor
A toddler's mission
is to explore.
-Author Unknown
And explore she did.  We sang, played music, played and tried all sorts of tricks.  Buckets could not contain her, my smile makers didn't interest her she just wanted to learn about everything at the studio.  So little Audrey got to play and when ever I saw an opportunity I snapped away.  I can't wait for her next year.  She is going to be so much fun.  I can just imagine trips to the Children's museum, learning how to color, pumpkin patches, Christmas presents….  It will be a feast of learning for this sweetly busy little lady.