Tacoma Baby Photographer ~ Bennett's Birthday
Bennett's mom has the perfect theme for her son's cake smash birthday session.  She choose "Where The Wild Things Are".  I have never been a huge fan of that book even though I have it in my library because it is a classic.  But as a theme for parties it is THE BEST!  I love the color scheme and patterns that my client used in pulling fabrics for the awesome banner that she made.  It is so perfect, I told her she needs to sell it when she is done with it.  And then the crown, and the wood tray…all perfect accents.  Little Bennett is too wild though, thank goodness.  No need to chase him around the studio.  He was a perfect gentleman and full of the happiest smiles.  I was able to get so many pictures of him that I love.  The hardest part of his whole session was persuading him to hand me back my bell that I use as a toy in the studio to get little one's attention.  He loved my bell.  I told his parents that is all he needs for Christmas, lol.  I love getting to do birthday sessions for returning clients.  It is so fun to see little ones that I photographed as newborns come back so that I can see how much they have changed and to witness the little people that they are growing to be.  Happy Birthday Bennett!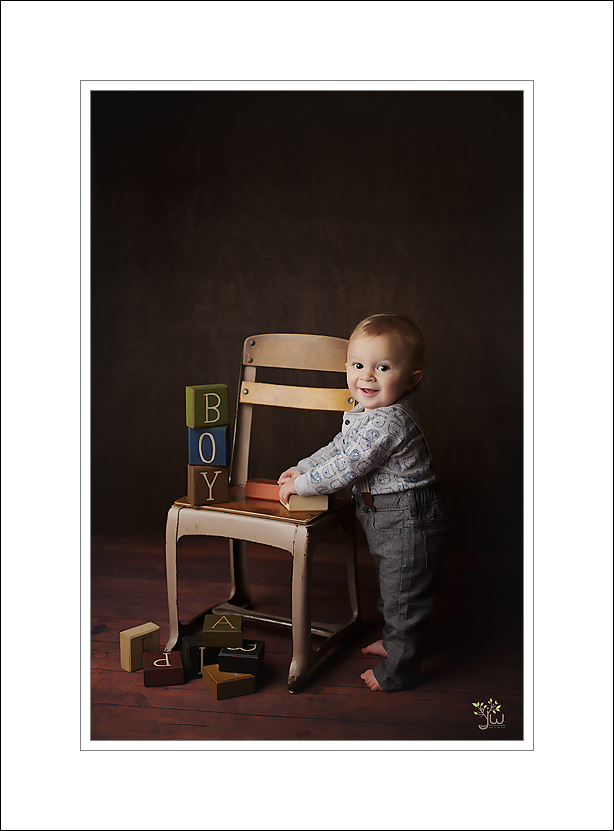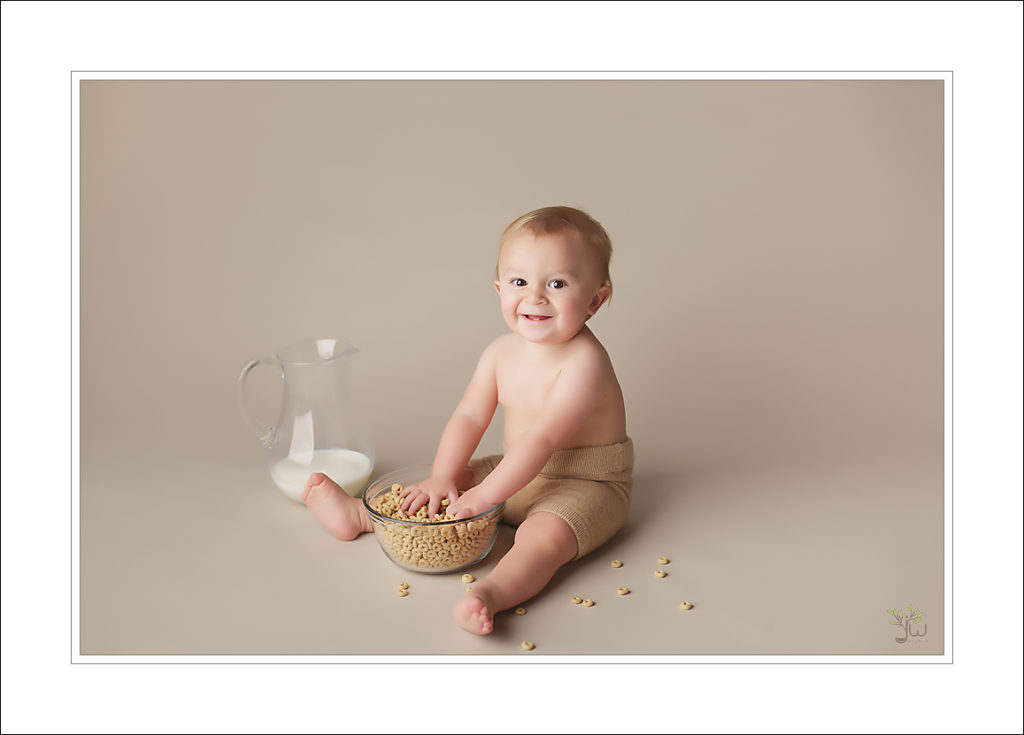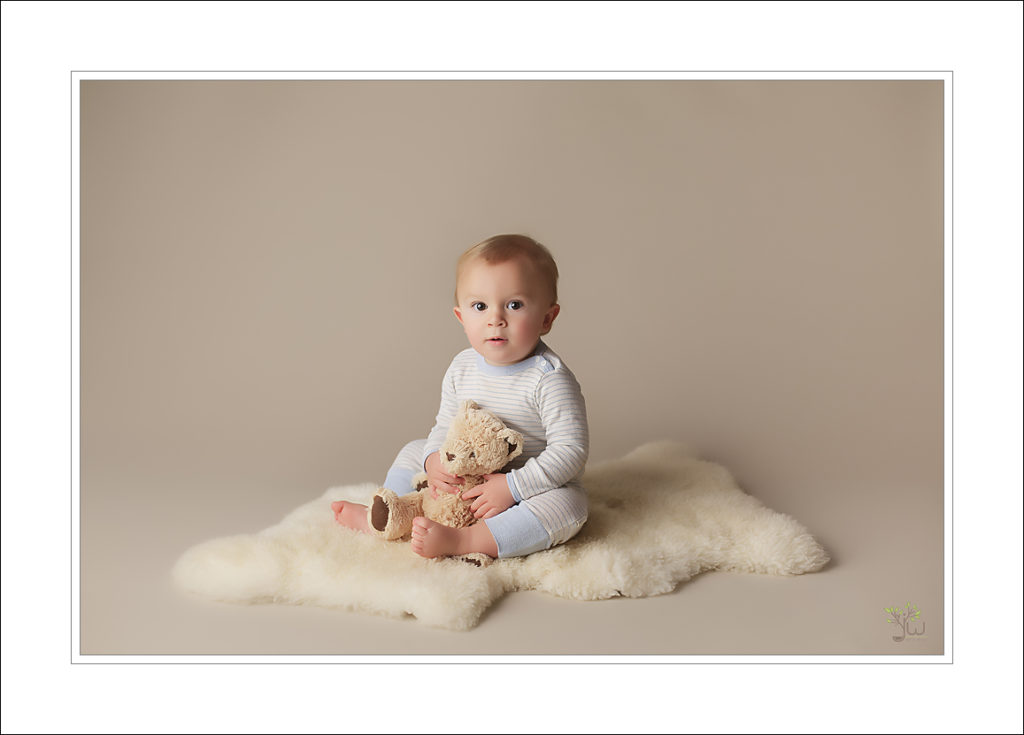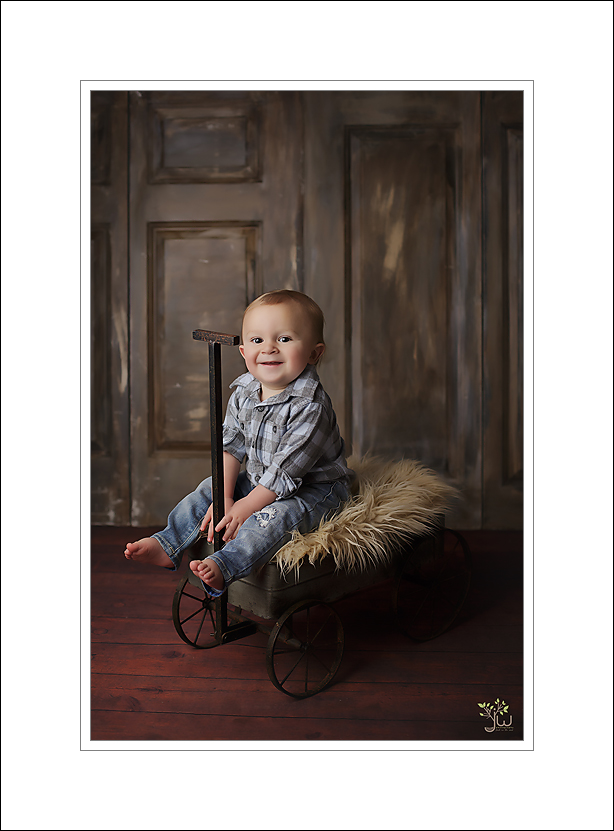 Contact me to book your Baby's cake smash photography session.
Jennifer Wilcox Photography is located in Puyallup, Washington.  Jennifer is Puyallup's premier newborn photographer.  As a professional photographer, Jennifer captures maternity, newborn and baby, portraits for families in the Seattle, Tacoma and Puyallup metro areas.