Tacoma Baby Photographer ~ Classic Toys Make For Classic Portraits
More teddy bears.  I couldn't help myself.  I love babies with bears.  As a Tacoma baby photographer, bears are definitely one of my favorite props to use with little people.  A teddy bear is a classic, quintessential token of babyhood.  I remember being a little girl and touring the museums in London and seeing the collection of teddy bears preserved behind glass of all of England's past queens.  I think I started asking for a teddy bear every Christmas after that.  And now my little seven year old does too.  I still have, packed in a box in my mother's attic, my babyhood teddy bear.  They are a token, a friend, a memory collector, sweet dream guardian and friend through thick and thin.  If you little one doesn't have a teddy bear they need one.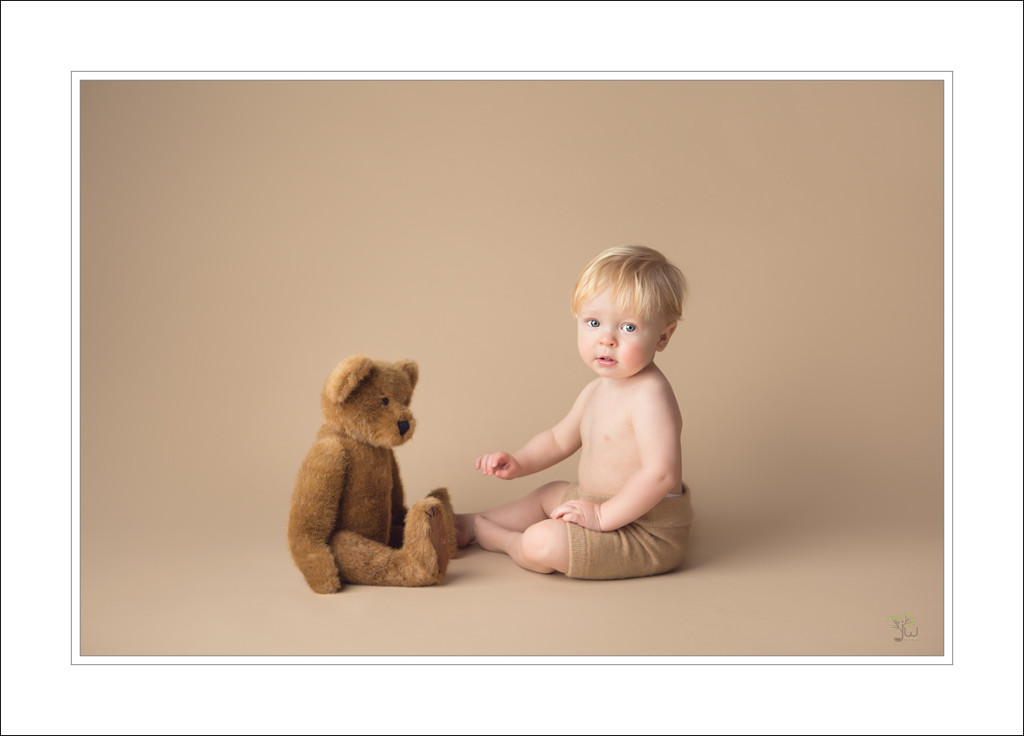 I am so thankful to be a part of celebrating a baby's first year with a birthday photography session.  Being a baby photographer brings me so much joy.  Capturing a baby's first milestone moments for a family is such an honor.  Thank you to Evan's family for choosing me to be your photographer.  What a pleasure it has been to photograph your three babies!!
If you are looking for a Tacoma Baby photographer check me out. If you are planning to book a session please check out my portfolio and be sure to prebook. It always makes me sad to turn families away because I don't have any availability. You can contact me by using the contact form at the top of this page.
Become a fan on Facebook  and keep up with the latest studio news, see new set-ups and current availability.
Don't forget to leave a comment and hit the Facebook like button.  Thank you for stopping by