Tacoma Baby Photographer ~ Mila
One year older and one year wiser!  Mila is celebrating her first birthday with a cake smash.  She was a rock star with her itty bitty ponytail and spunky personality.  Her mom made a beautiful cake for her.  I am always so amazed by the talents of my clients.  Who has time to learn how to pipe roses onto to cake?  Some moms are just born with all of the skills.  It's too bad babies most the time don't know how to appreciate the yummy dessert being placed before them.  For most it is their first experience with cake.  Sometimes a little touches the frosting and that is just the end.  It is so sticky and gooey and won't come off their hands.  Not all babies love their cake smash cake.  But I ALWAYS (with the exception of one little girl) manage to get great cake smash pictures.  Mila will be having her family birthday party in just a few short days.  I wonder if her second experience with cake will go even better.  My bet is that she will be eating it by the fists full.  Happy birthday to a beautiful little lady!  I hope her next year is filled with wonderful experiences and people!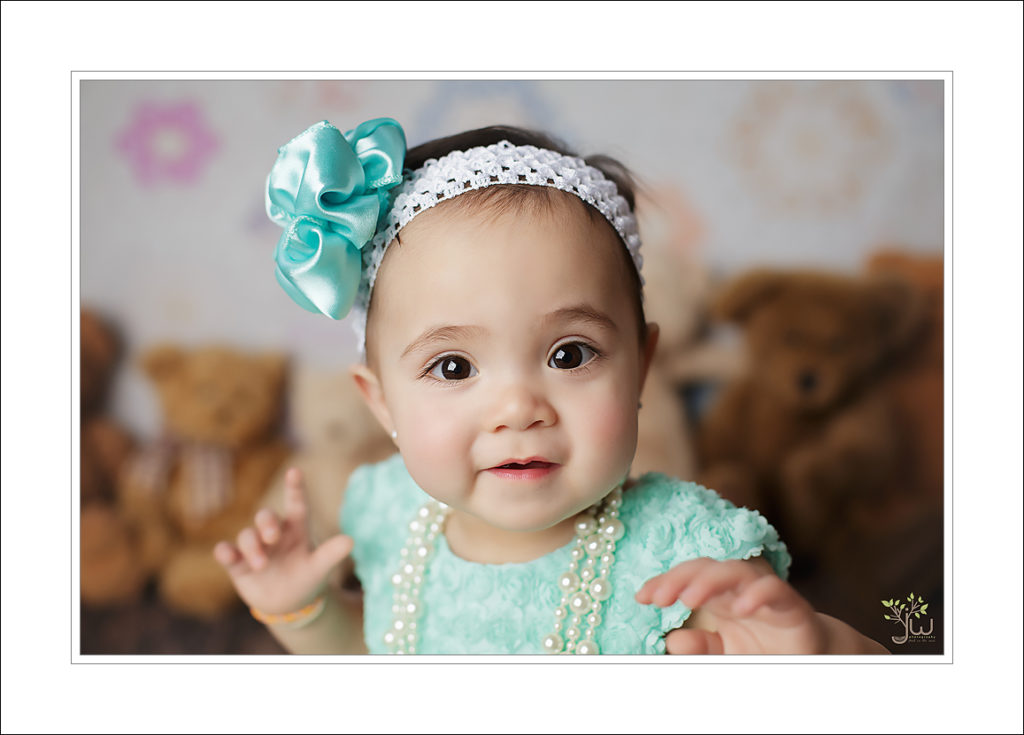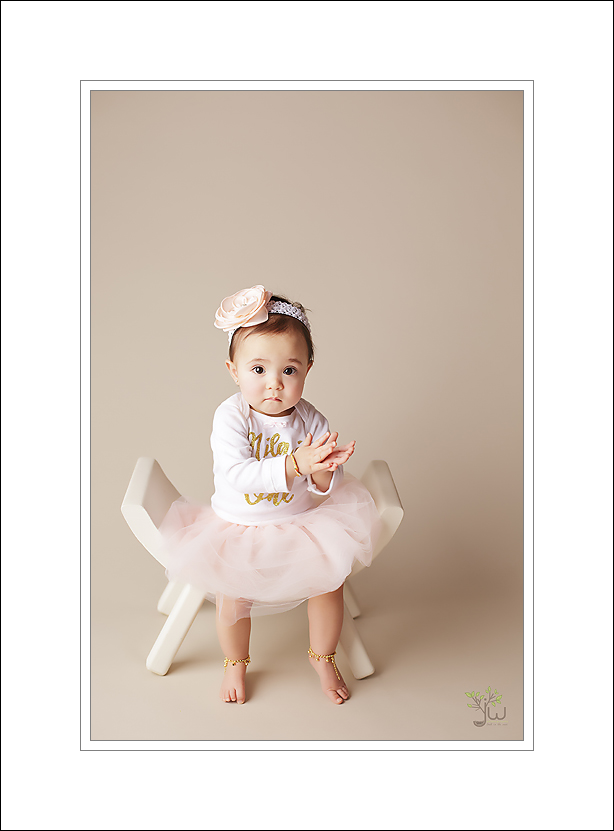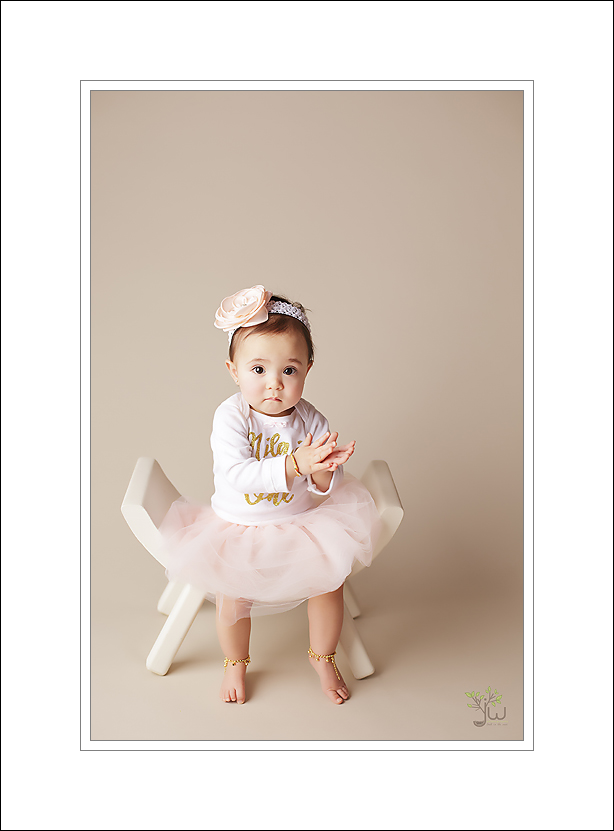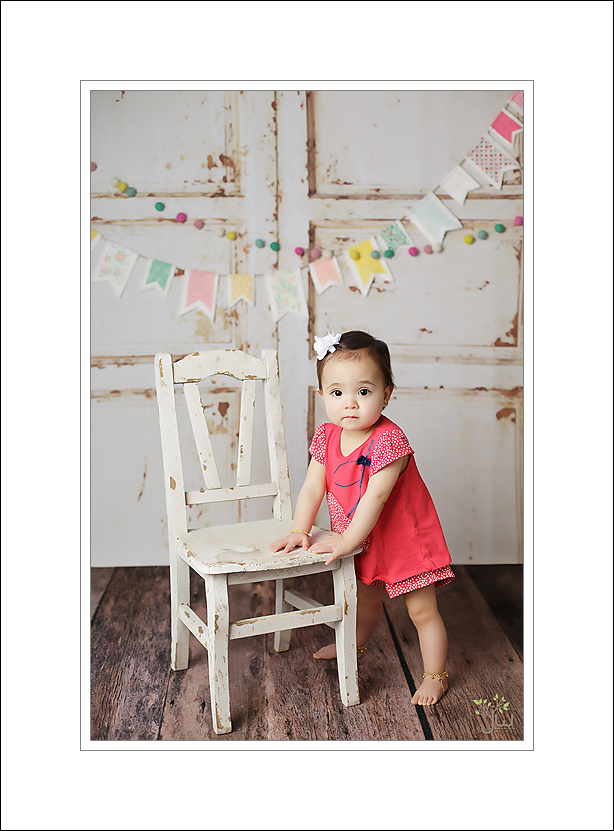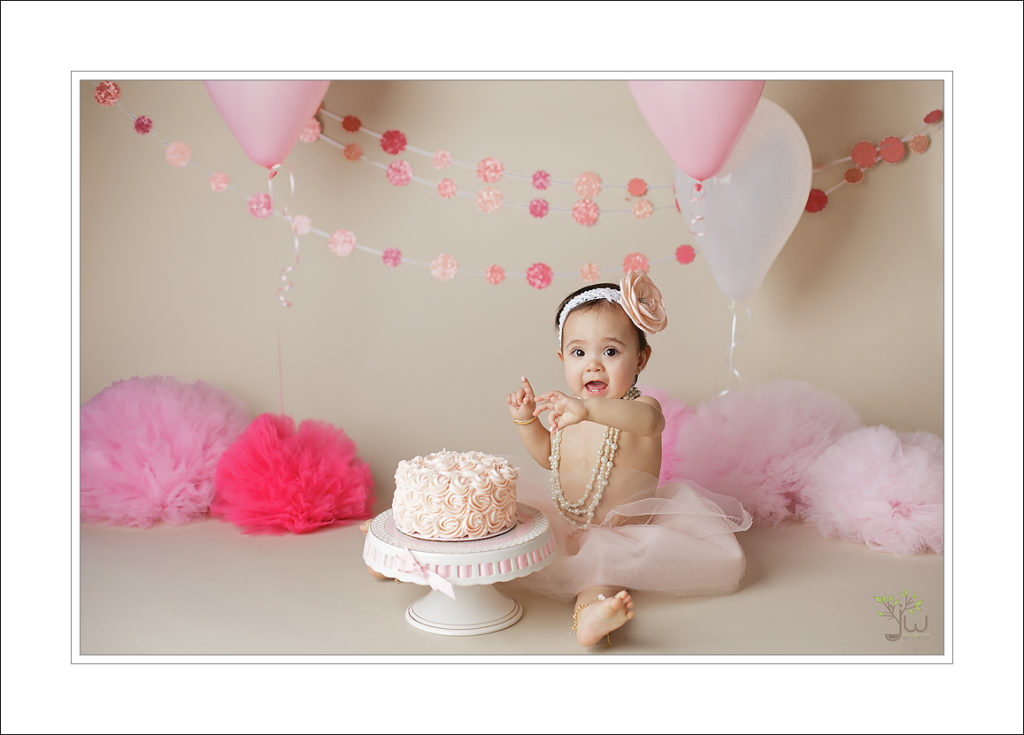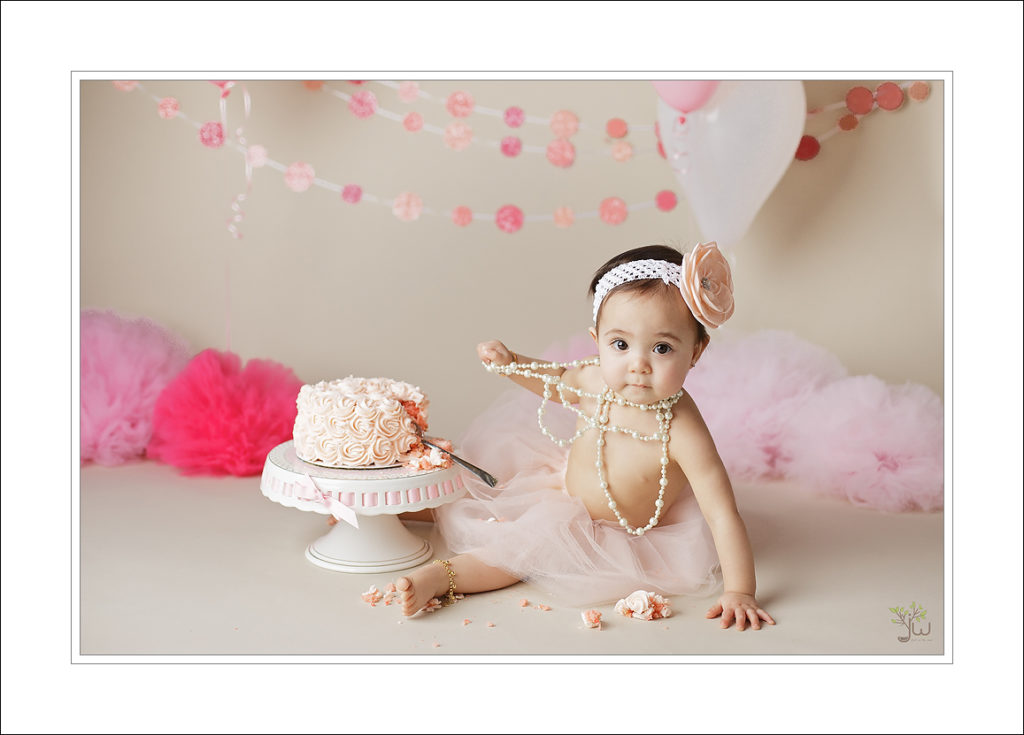 Follow me on Facebook Here
________________________________
Contact me to book your Baby's milestone photography session
Jennifer Wilcox Photography is located in Puyallup, Washington.  Jennifer is Puyallup's premier newborn photographer.  As a professional photographer, Jennifer captures maternity, newborn and baby, portraits for families in the Seattle, Tacoma and Puyallup metro areas.