As a Tacoma newborn photographer I have had to make many decisions that have been important in finding a style for my art.  Newborns can be photographed many ways.  Photographers used themed backgrounds and props, they love to doll babies up in all sorts of accessories, clothes and knits.  Some photographers like to give a finished touch to their work that involves tweaking the color, adding textures, using selective blurring.  There are so many ways to create a finished product that you deliver to a client.
For me, from day one, I have wanted to stay as simple as possible.  I try to stick to neutral colors.  Props are chosen for function and simplicity rather than a "cuteness" or "themed" factor.  I have always strived to keep my newborn the focus of the portrait and to not let the accessories or props take center stage.  Even when deciding what poses I have learned and mastered, I avoid things that don't look natural, even when they are cute and popular.  I love negative space to show perspective.  My number one goal is to Keep It Simple!
So that I can deliver images like this.  Pure, clean, natural, classic, all all about the baby.  I want his brand new perfection to be the only thing to look at and swoon over.  Just him.  As a mother, those are the priceless images.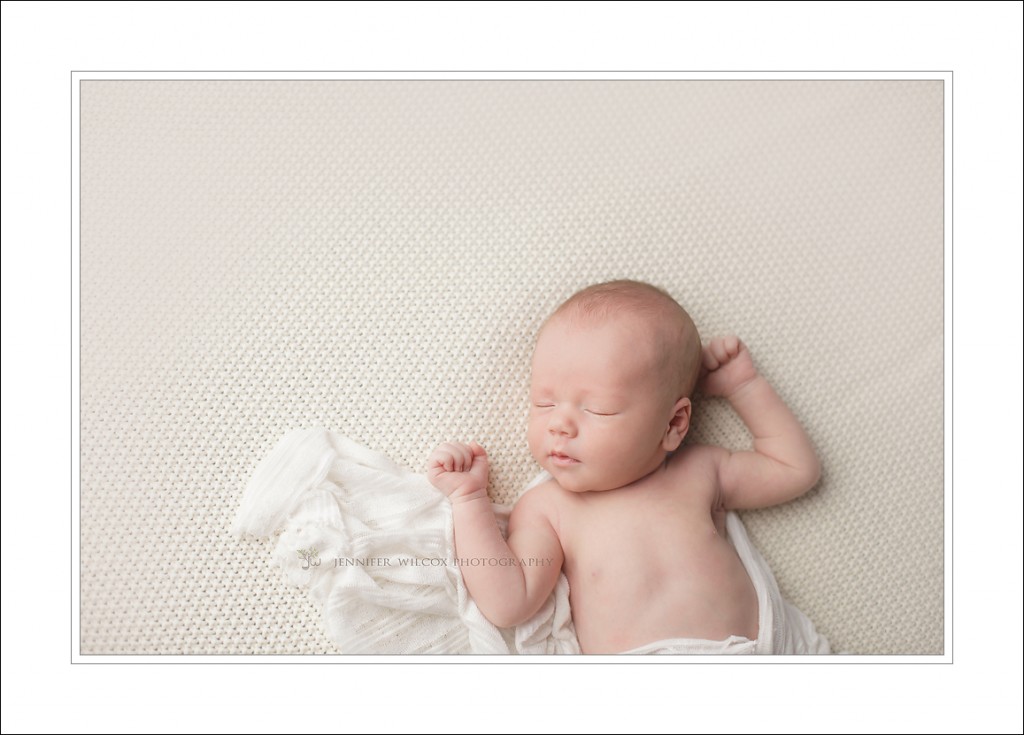 I am so thankful to be a part of celebrating the arrival of a baby.  Being a newborn photographer brings me so much joy.  Celebrating a baby's first  moments with a family is such an honor.  Thank you to the Casanova family for choosing me to be your photographer and for inviting me to be part of the arrival of another baby.  I love when clients come back to see me.
If you are looking for a Seattle or Tacoma area photographer check me out. If you are planning to book a session please check out my portfolio and be sure to prebook. It always makes me sad to turn families away because I don't have any availability. You can contact me by using the contact form at the top of this page.
Become a fan on Facebook  and keep up with the latest studio news, see new set-ups and current availability.
Don't forget to leave a comment and hit the Facebook like button.  Thank you for stopping by.