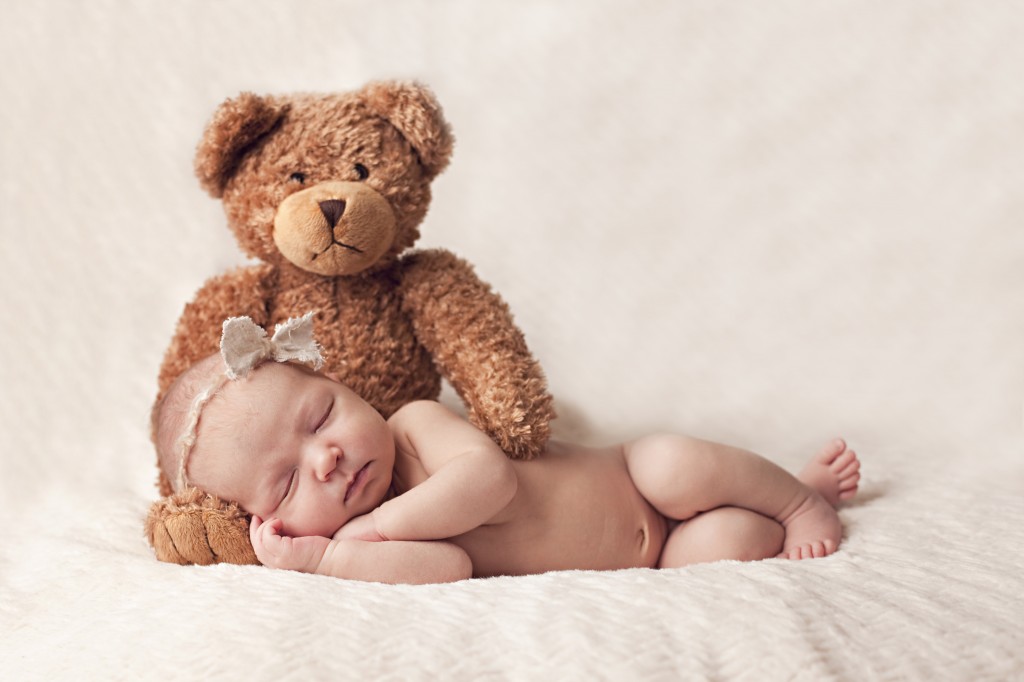 All babies should have a teddy bear.  Their paws are perfect for tiny baby hands.  I have wanted to use a teddy bear in a session since seeing an inspiring image from a friend and fellow photographer,
Katie Fulton
at a convention this last February.  Who knows why it took me so long.  Maybe I was waiting to find the perfect bear.  I think it was more that I was waiting for the perfect baby.  Little Adelaide was the one.  Her sweet cheeks needed something soft and cuddly to snuggle against during her session.  Seeing her head resting in this teddy's lap makes me think of her as a princess with a very special pillow.
I think of all the fun Adelaide will have with her Mom and Dad as she grows.  She has just begun a journey which will be filled along the way with traditions, songs, games and love.  I want to share real quick a fun game I have played with all of my children.  They love it.
I hold their hand palm up in mine and while tracing a circle around their palm I say,
"Round and round the garden,
goes the teddy bear."
Now I take little steps with my fingers up their arm.
"One step, two steps…"
Now I tickle them in the arm pit.
"Tickle you under there!"
The anticipation from the game gets them every time.  I hope they sing it to their babies.  And Robin…I hope you sing it to yours;-)